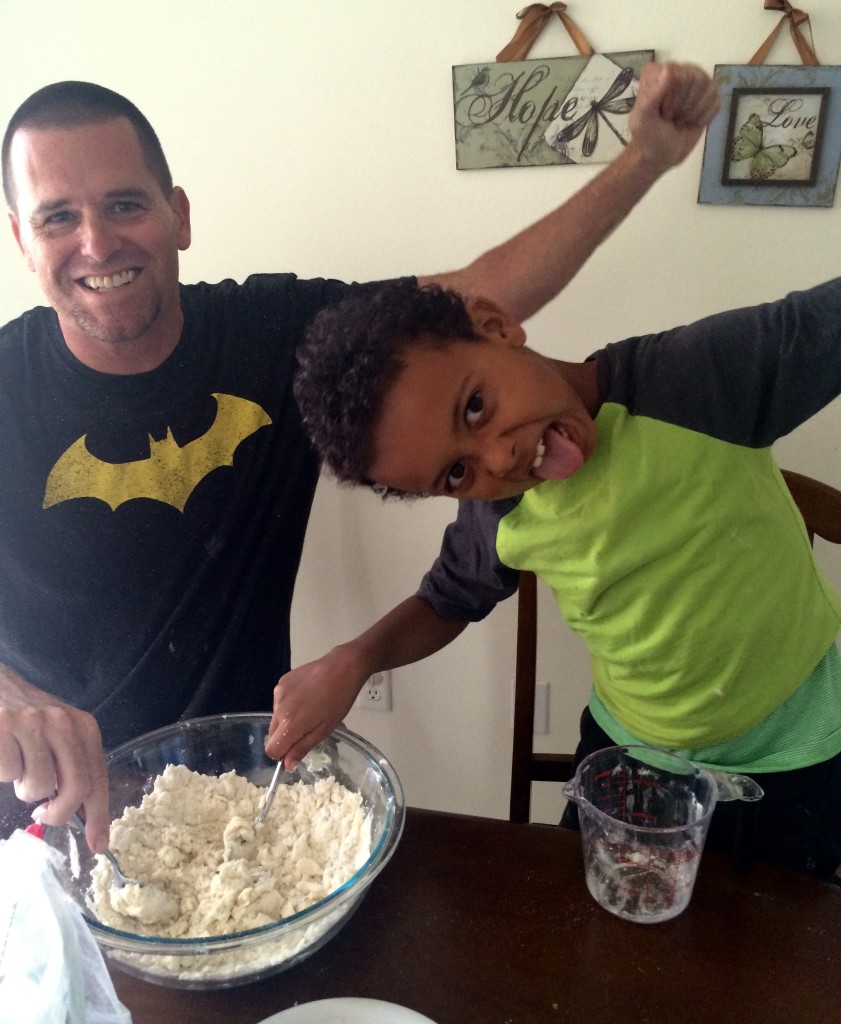 Here's what happens when L leaves the house for a few hours:
D pours in the flour, brown sugar, granulated sugar, vanilla extract, spoons in two sticks of butter and cracks his first egg on a measuring cup. We start to stir the ingredients and his fingers go straight for the cookie dough. Again and again. Despite me saying that's enough.
"You're going to get sick and not be able to eat the cookies," I tell him.
But I was okay with it. We'd found an activity to be a common focus, and the cookie dough had most assuredly become his main focus. And I sped up the mixing and made sure he helped out, so there would be dough to actually make the cookies.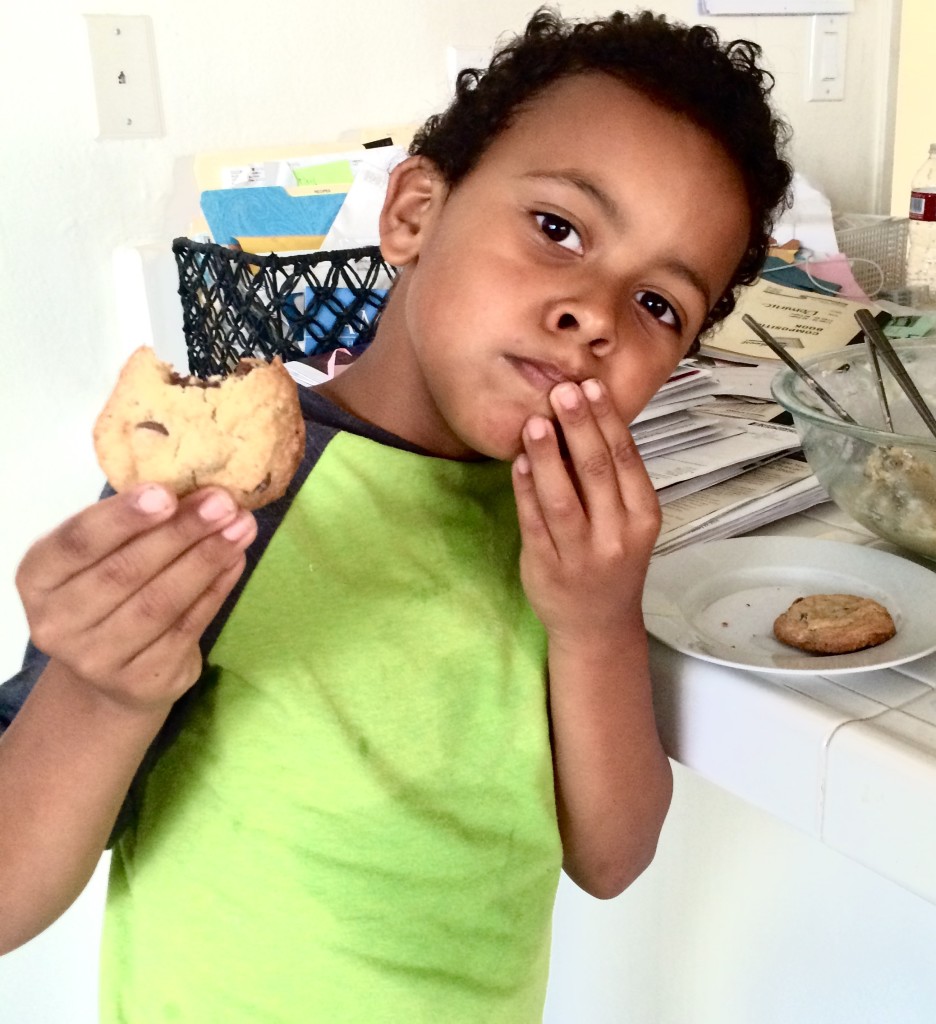 And a batch made it into the oven.
It was D's idea to bake cookies. I think he remembered the last time we made cookies and how I had been lax on him eating the cookie dough. I stuck my hands in the bowl to mix the dough–since the dough was very dry–and his hands followed mine into the bowl.
You could say I introduced him to cookie dough, there were no salmonella warnings and, two days after our latest batch of cookies, they were gone–and we're doing just fine.