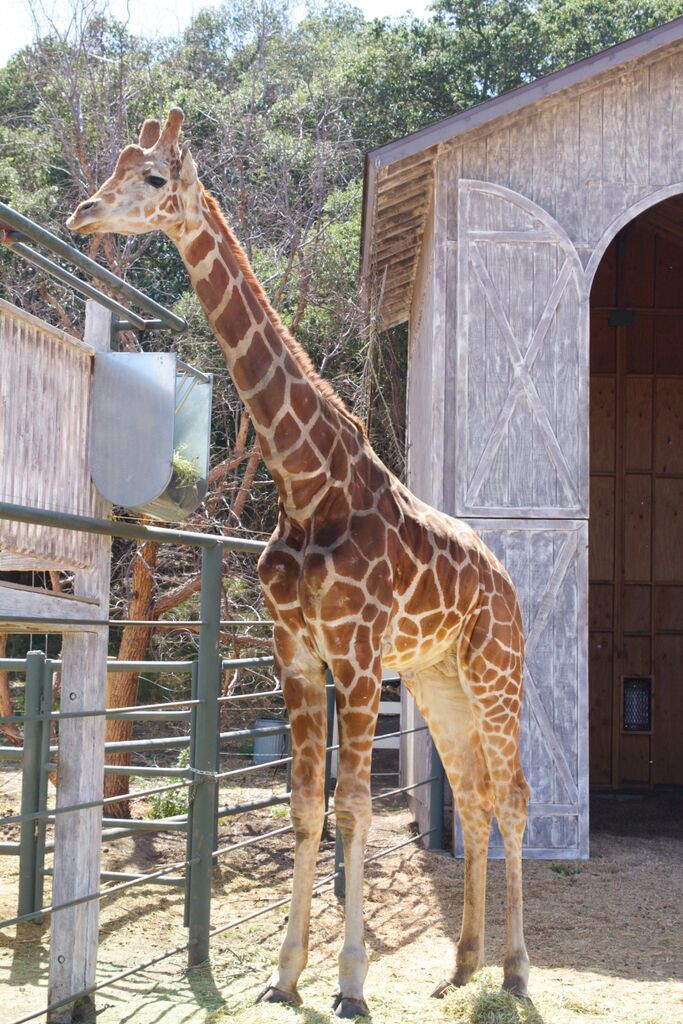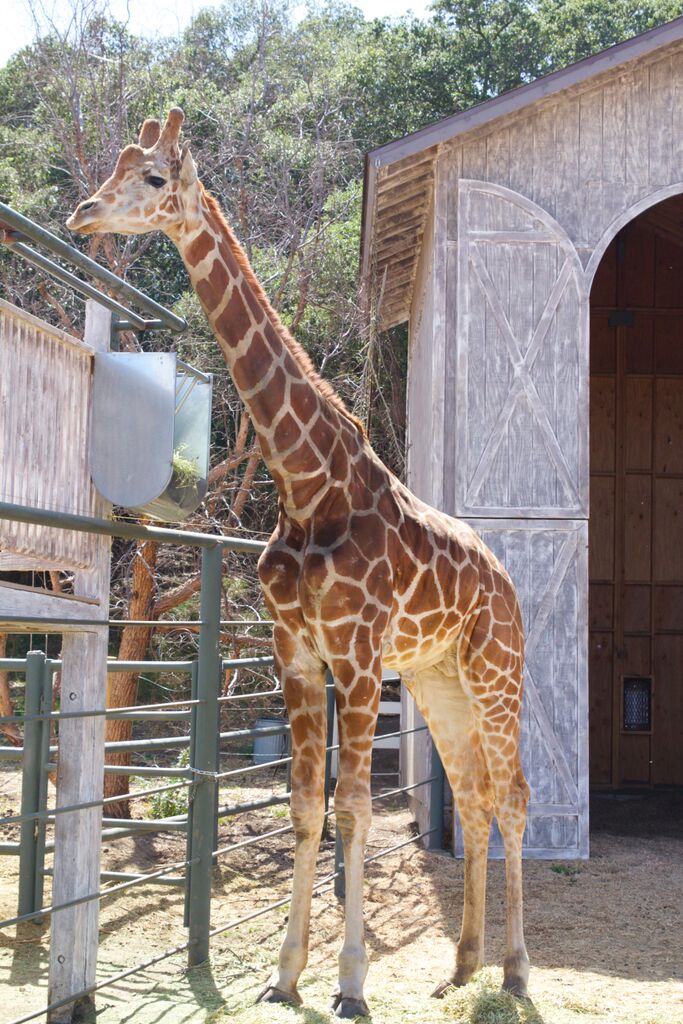 Last year, between Christmas and New Year's Eve, D and I boarded a former World War II navy vessel (USS Iowa), walking around to burn off excess calories from eating too much food during the holidays.
This year, on a picturesque ranch in the rolling hills of Malibu, we hopped aboard a custom-built, open-air jeep with tiered seats to see and feed exotic animals like yaks, llamas, alpacas, zebras, bulls, and more.
Between the USS Iowa and Malibu Wine Safari, it was interesting walking aboard history on a retired war ship, but we loved seeing the exotic animals and being amid the peaceful serenity on the ranch much better.
We discovered the yaks, alpacas and llamas were the friendliest and hungriest. They jockeyed for position, stuck their long necks over a fence, and ate lettuce and carrots straight from our hand.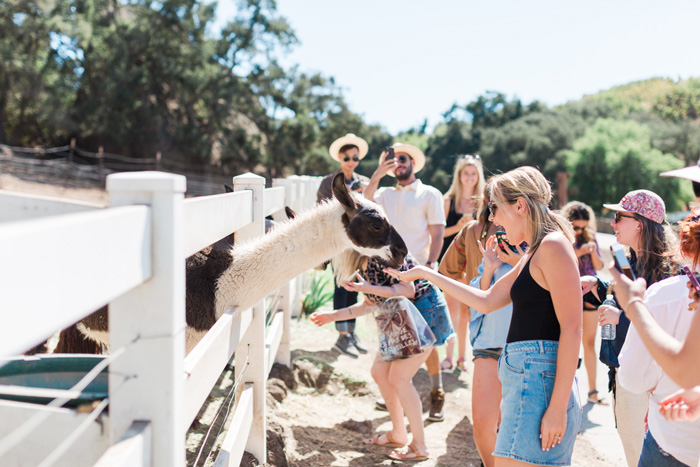 The bulls and zebras, at least the day we visited, were not hungry. It was fun, but a bit nerve jostling, to be only two feet away from a large bull, even separated as D and I were by a white-picket fence.
The large bull, standing beside a smaller one who was likely his son or daughter, grunted when I offered him some lettuce. But, perhaps, this was animal talk: a goodwill grunt or his way to say "thanks, but no thanks."
The llamas had funny names like Dali Lama and Michelle O'Lama, and two Tibetan Yaks went by Yakkity Yak and Don't Talk Back, and the most famous of all, Stanley the giraffe, was in the movie The Hangover III.
A few days after our visit, D and I were reading the story of Daniel and the lions den in the bible, and when I asked him a question, he suddenly started talking about the animals we'd seen from the safari.
"Have you ever seen Stanley on tv?" D asked. "The giraffe with the giant neck. He's seven years old, but he's pretty big."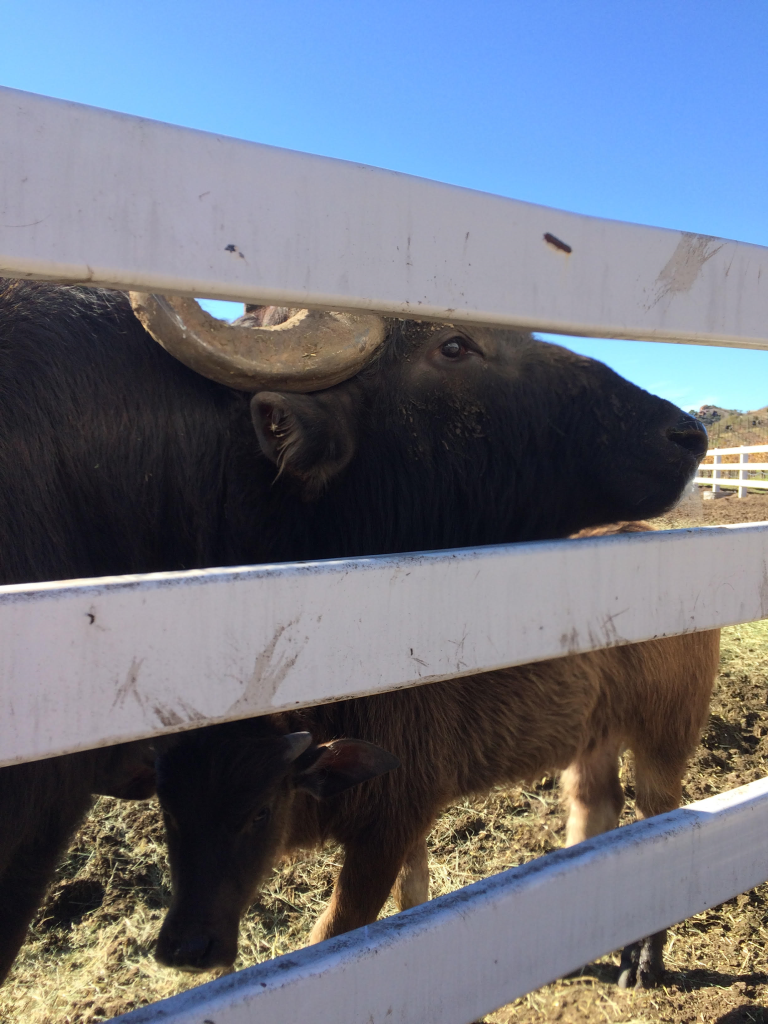 "No, I haven't seen him on tv. Did you like him?"
"He's nice."
D went on: "The bull snorted and made grunting noises. I was like 'oh, my gosh'….he was scary. I was trying not to be afraid, but I lost my grip."
"I was a little scared myself."
"Bulls are strong…I wish I was a bull. There was a zebra [actually two]. JC said to be careful because they might bite… You remember JC?"
"Yeah, he was our tour guide."
"Mike was our driver. Yaks are sort of like alpacas. They spit."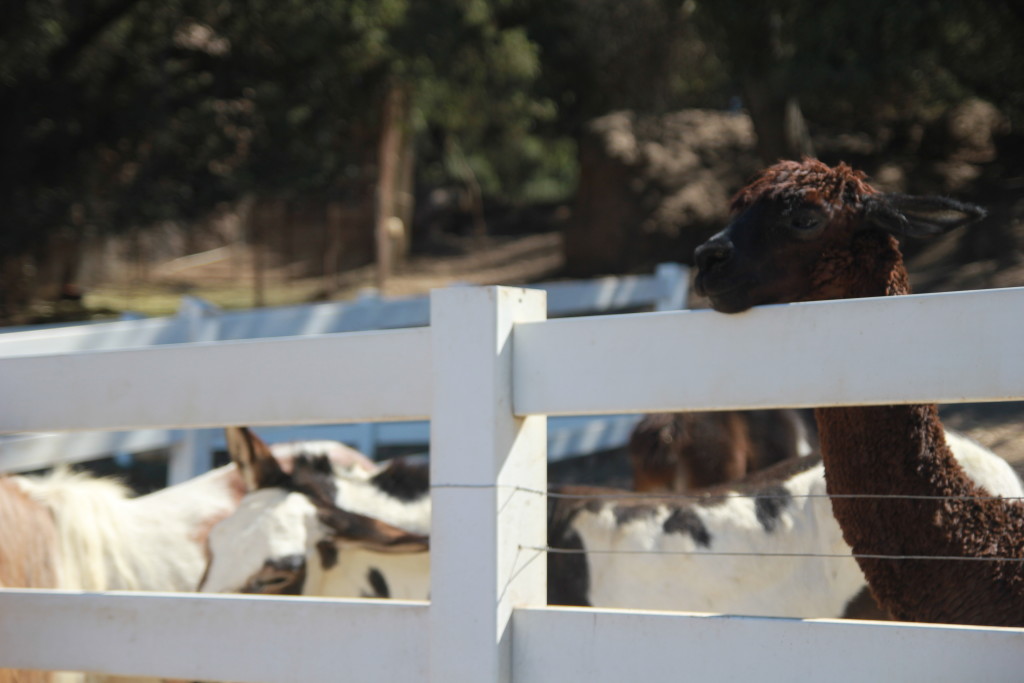 "Remember when the alpaca in Evan Almighty spit on Congressmen Long."
"Yeah, that was so funny."
Sometimes, it can feel like prying information from a crime suspect when I ask D about his day at school. I often get nothing. So our conversation about the safari was a unexpected downpour of rain during a drought.
I loved it!
JC told us about tv shows (The Bachelor and The Biggest Loser) that have shot episodes on the ranch, celebrity visitors (Kobe Bryant, Kim Kardashian), as well as the history of the ranch and winery.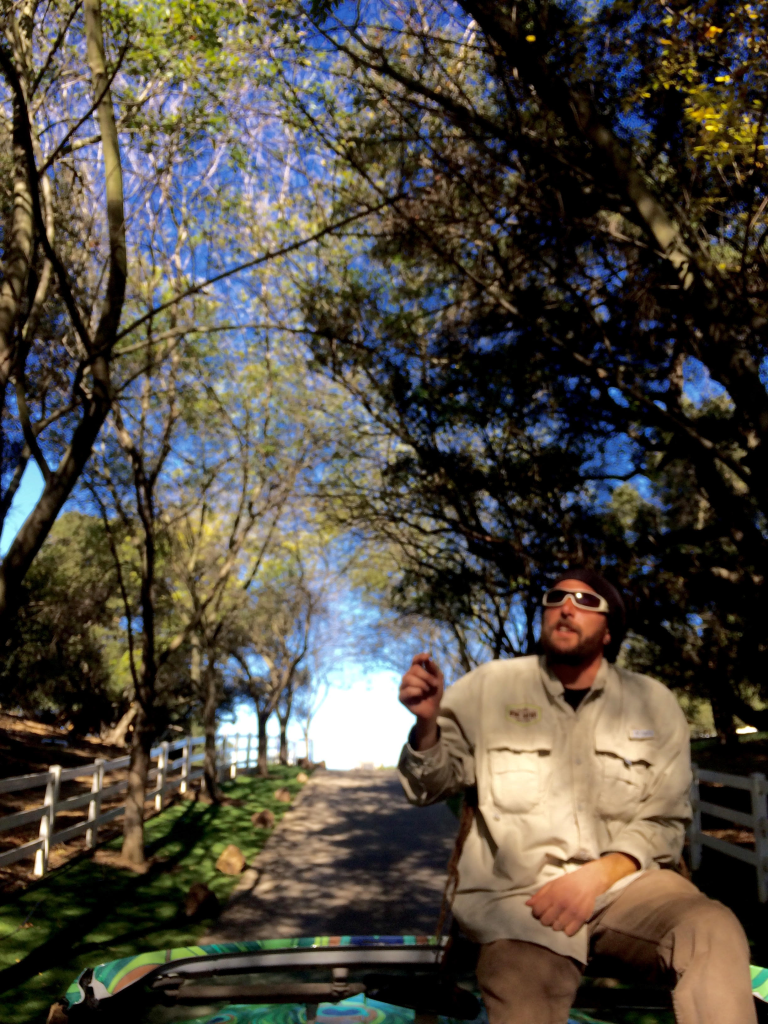 Twenty years ago, the patriarch of Malibu Family Wines, Ron Semler, 74, toured South Africa, Botswana and Zimbabwe with his extended family–wife Lisa, nine children, five grandchildren, and their spouses, and their extended families.
He had already purchased several exotic animals to educate his children on wildlife, and inspired by safaris his family went on in Africa, it dawned on him that a safari could pair well with wine tastings.
His oldest daughter was skeptical of his idea, so Semler tabled it. But in 2013, his son, Dakota, then a 20-year-old college student, decided to give his dad's wine safari idea a go, and he is now the CEO
Malibu Family Wines offers wine safari tours seven days a week. The family wine safari is available only on weekdays (kids must be seven), and you must book the Giraffe tour to meet Stanley.
For two city guys, D and I enjoyed the winding tour through picturesque hillsides covered with rows of grapevines, unusual rock formations, gorgeous look-outs, and funky art installations.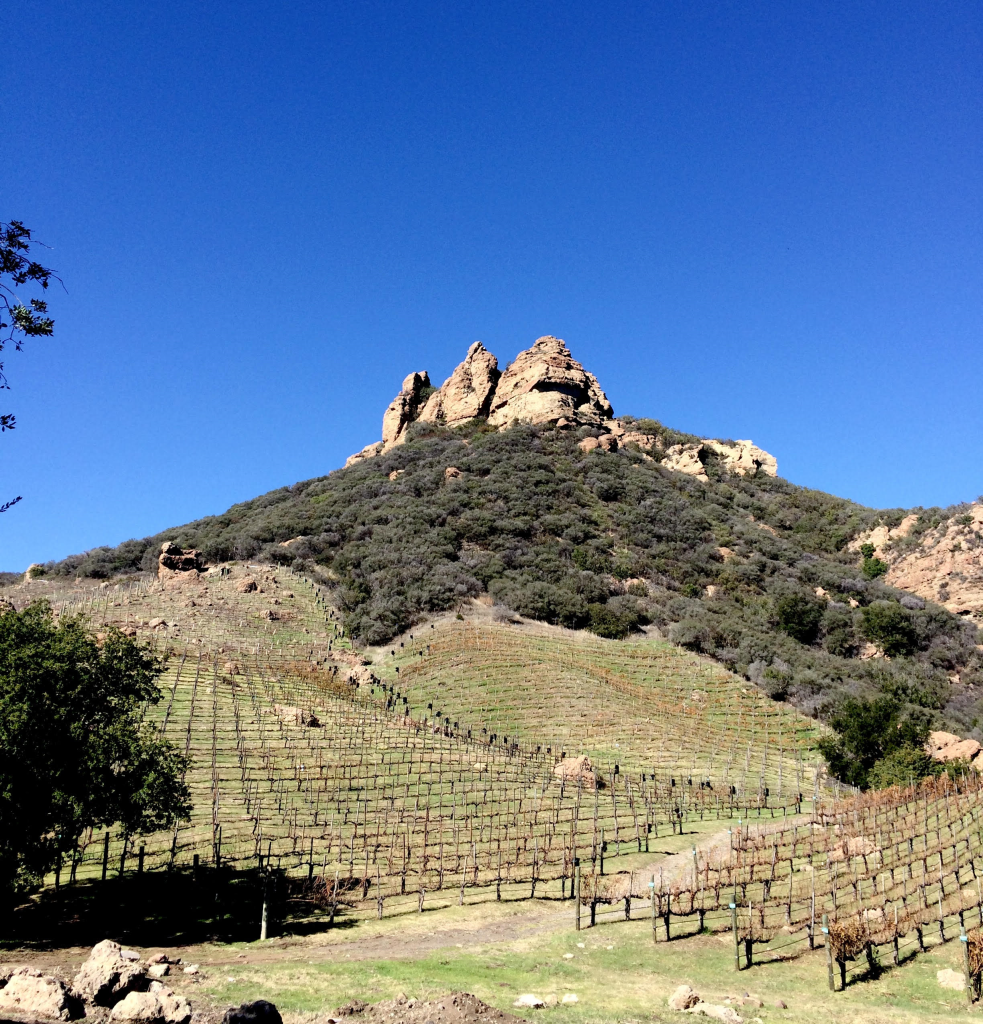 One rock formation is the shape of a horse saddle. Hence, the name Saddlerock Ranch and Vineyard for Malibu Family Wines' 1,000 acre property which includes 800 acres of grape vines.
Our tour ended in a grassy area surrounded by vintage trailers for a wine tasting (two wines + lemonade for kids), coupled with crackers and cheese, with a beautiful view of the Conejo Valley.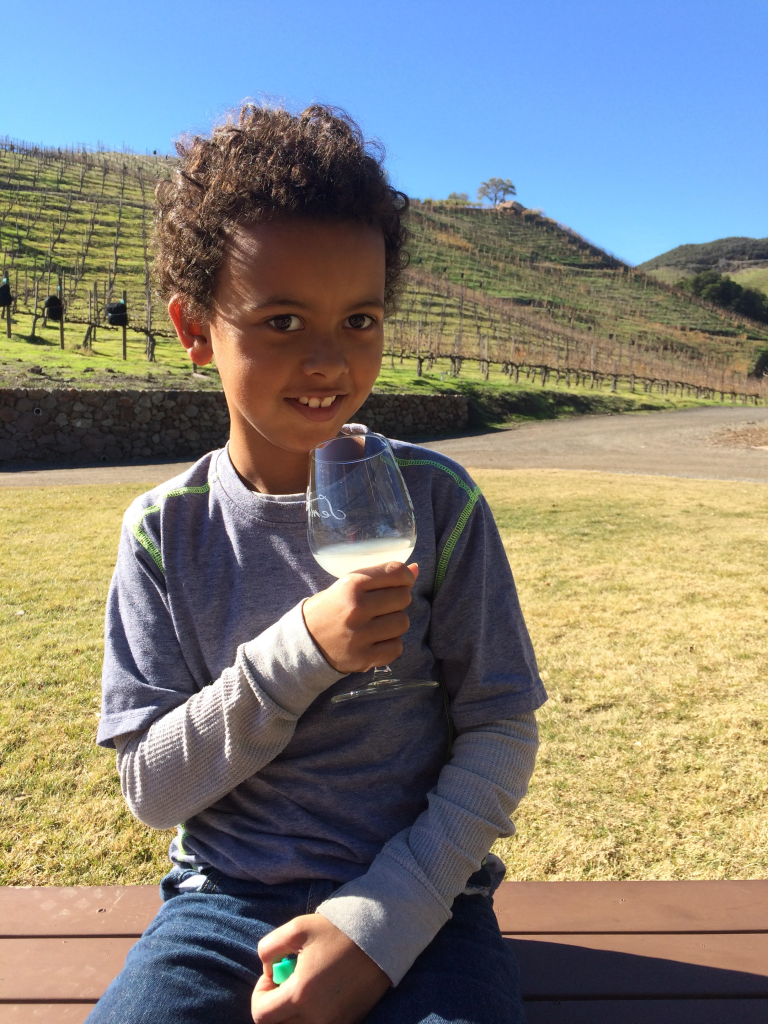 Our group didn't talk much to each other. One family was from Korea, and another from Massachusetts, but I think we were blown away by the peaceful serenity of Saddlerock Ranch to want to talk.
Afterwards, D and I drove up Mullholland Highway to Malibu Creek Park. We went on a short hike and ate lunch by a stream. It was a beautiful extension of our trip to Malibu Wines Safari.
MALIBU WINE SAFARI:
Family Safari- Available weekdays–$55 per person, includes two different wines for adults 21+ and lemonade for little ones, who must be at least 7 years old.
Explorer Safari-Offered 7 days a week–$65 per person, includes 6 different wines on scenic spots on the ranch and feeding and interacting with exotic animals.
Giraffe Lunch Safari-Available by appointment, exclusively on weekdays. $155 per person, includes 6 different wines and a catered lunch.  Feeding and interacting with exotic animals and Stanley the Giraffe.