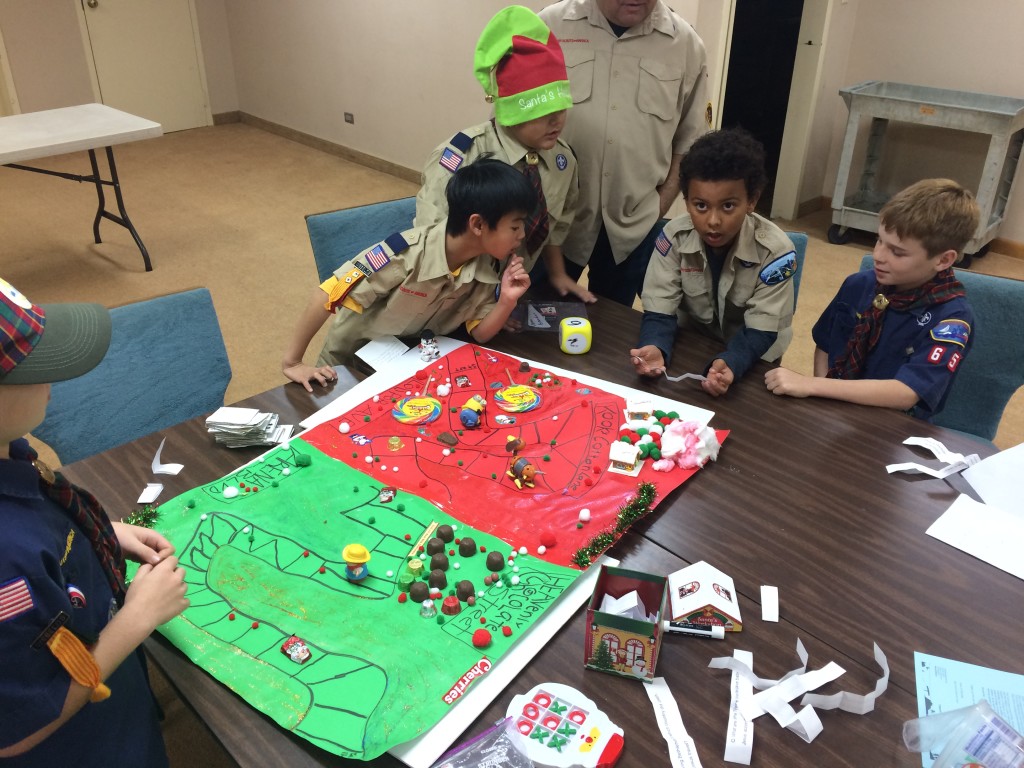 Move over, Monopoly, Clue, and Apples to Apples. There is a new board game in town in time for Christmas.
It has a red and green playing board with colorful lollipops, mounds of chocolate cherries and gingerbread cottages surrounded by cotton candy mountains that is best played with a cup of hot chocolate and cookies.
Your game piece will travel through Kooky Cotton Blvd., Heavenly Chocolate Ave., and Lolipop Lane, moving forward or backwards depending on whether you answer a question correctly or incorrectly.
Beware, if your Christmas knowledge is below par, your may find your game piece remaining near the starting line, but there is hope for you, thanks to a rule created by the game designer.
The player in last gets first crack at answering any question missed by the other players, so there is always a ray of hope for the player in last place to make comeback of epic proportions.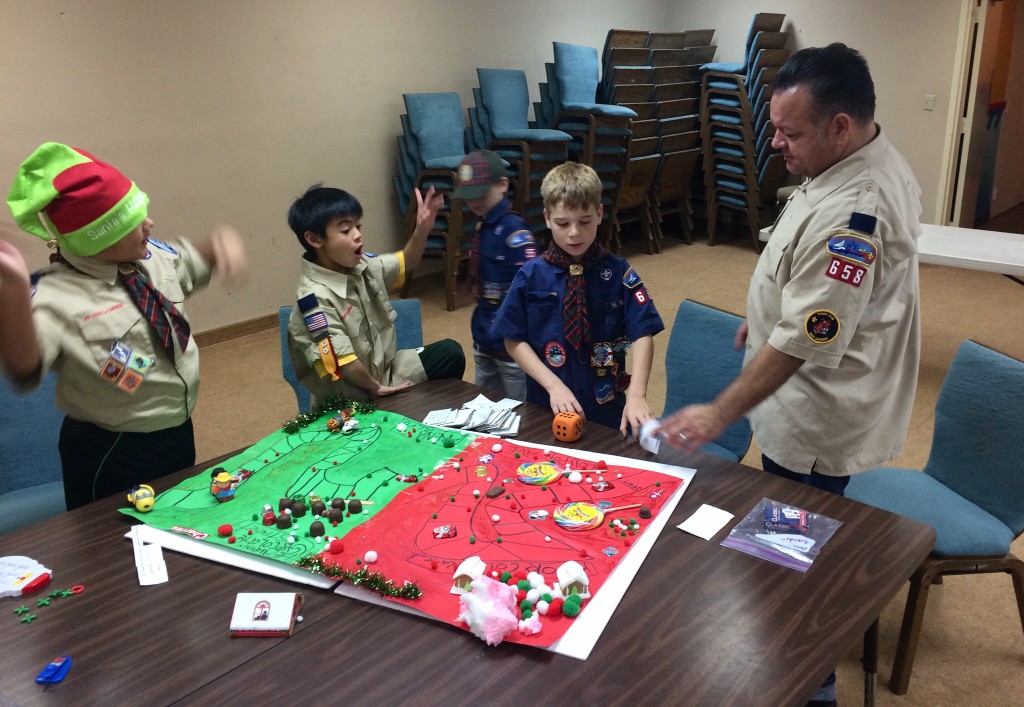 Here is a sample question: Can you name name five toys on the island of misfit toys in the Christmas classic Rudolph the Red-nosed Reindeer… 
The Spotted Elephant!
The Cowboy who rides an ostrich!
The train with square wheels!
Charley in the Box!
How about this one: Can you name all nine of Santa's Reindeer? Let's see there's Dasher and Dancer, Prancer and Vixon, Comet and Cupid, Donner and Blitzen and, oh yes, Rudolph.
But can you do it under pressure with thirty seconds ticking down, and with the other players staring at you, waiting for you to get flustered? Or to kindly give you a clue or two?
It is, after all, the Christmas season. Grinchiness may land you on Santa's Naught List, but helping others may get you on the Big Guy's Nice List.
This game will create loads of fun and laughter among family and friends as you answer questions from Christmas movies we've all seen year after year and gradually move to the finish line.
Just don't miss a question when you roll a six or you will move back six spaces, bringing temporary groans, but that is all part of the fun, agony and suspense of playing the game.
The game was tested by five weblos and the hour they played the game passed like a train in the night. It was six and then seven o'clock, and there was plenty of drama in between.
Here's what the game designer's mom said before the launch day of the Game Test, "These are too hard questions. No one will know the answers."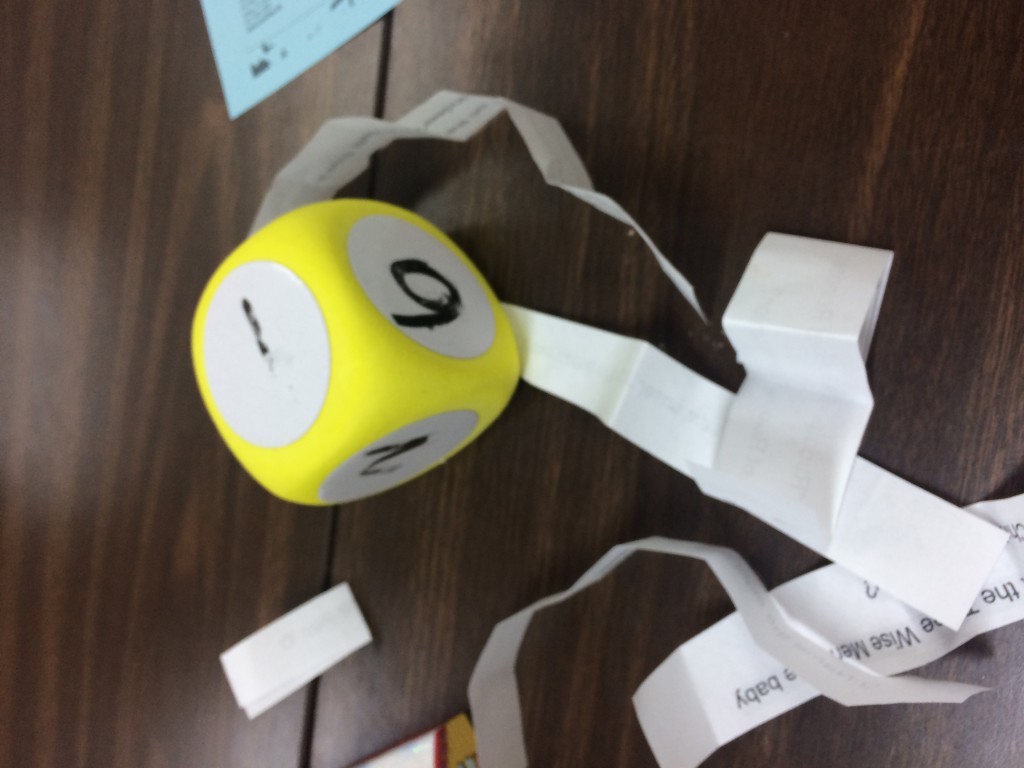 She also zinged the game designer's dad on how much he contributed to the game design. This is a conversation overheard between the mom and dad:
"Where are the answers to the questions???"
"It's too bad you didn't allow him to create a game he'd like."
"D told me you created it and he helped only a little by gluing things on the board."
"Try not to ask D leading questions."
"I just asked him did you create the game."
"The main point is, he needs to be allowed to try even if it's not good."
"Even if is not not perfect, it's about teaching D to take responsibility."
"He's the one earning the badge."
"You're not helping him to be a future responsible adult by doing the thing for him."
"You did the same with my school paper, so I think you have a hard time guiding D without taking over."
"When you're in a time crunch, it's not easy to help a nine year-old design a playable game."
"With parental guidance it could've been done."
"First, sit down with pen and paper, asking him what ideas he has for a game."
"Second, decide on the idea or theme. It could've been done. Trust your son with your guidance."
"Guidance is coming alongside him to help. Like you trained the volunteers on hotline."
"I'm not criticizing. I'm more wanting to see D grow. Does that make sense?"
"I'm sorry if i didn't come off in the right way."