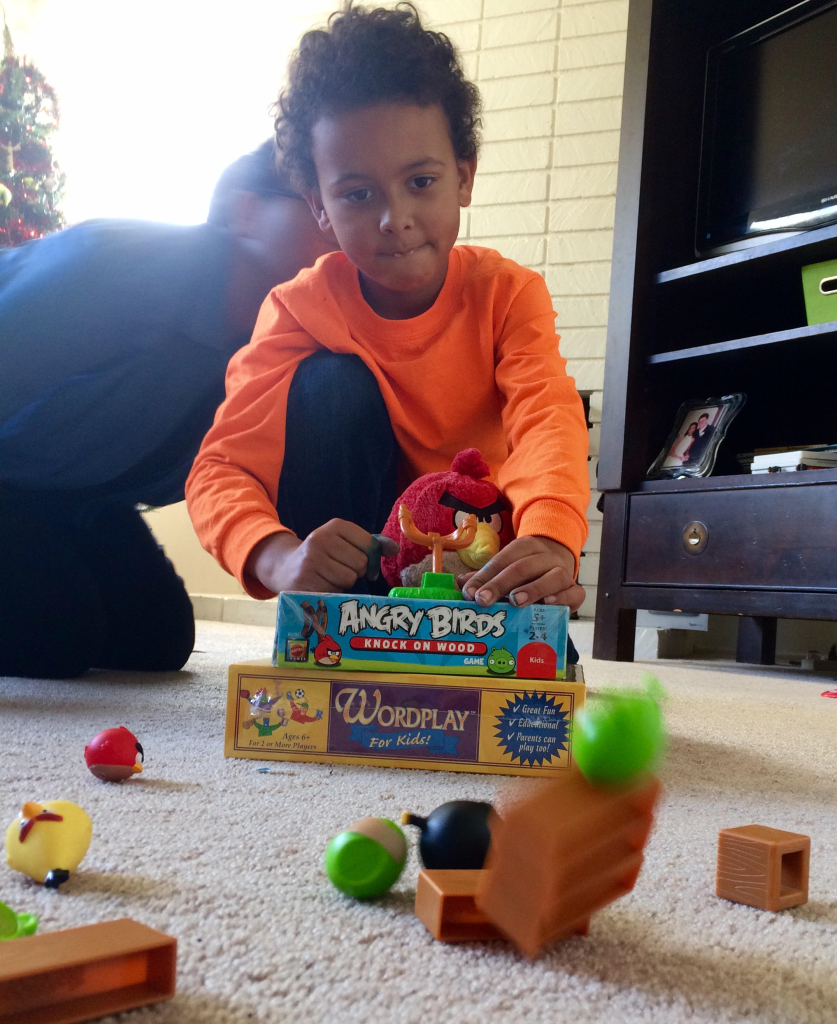 I came home from visiting my mom in the hospital, and after eating a five-minute dinner, D had to serve a time out for breaking a house rule.
It took him fifteen minutes between going to the bathroom and various diversionary tactics before he made it to the time out area.
So I connected with L before sprawling out on the kitchen floor and entering into the world of birds vs. pigs to play angry birds with D.
Big Brother Terrance, Chuck the fastest, Bomb shaped like his name, Red, peace-loving Matilda, Hal the Boomerang Bird, Stella the Pink Bird, the blue birds, Bubbles the Expanding Bird, Mighty Eagle, and probably a few lesser fowl.
Leonard, the big bellied King Pig, Corporal Pig with the steel metal army helmet, Foreman Pig with the mustache, and Dopey and Roz the Minion Pigs.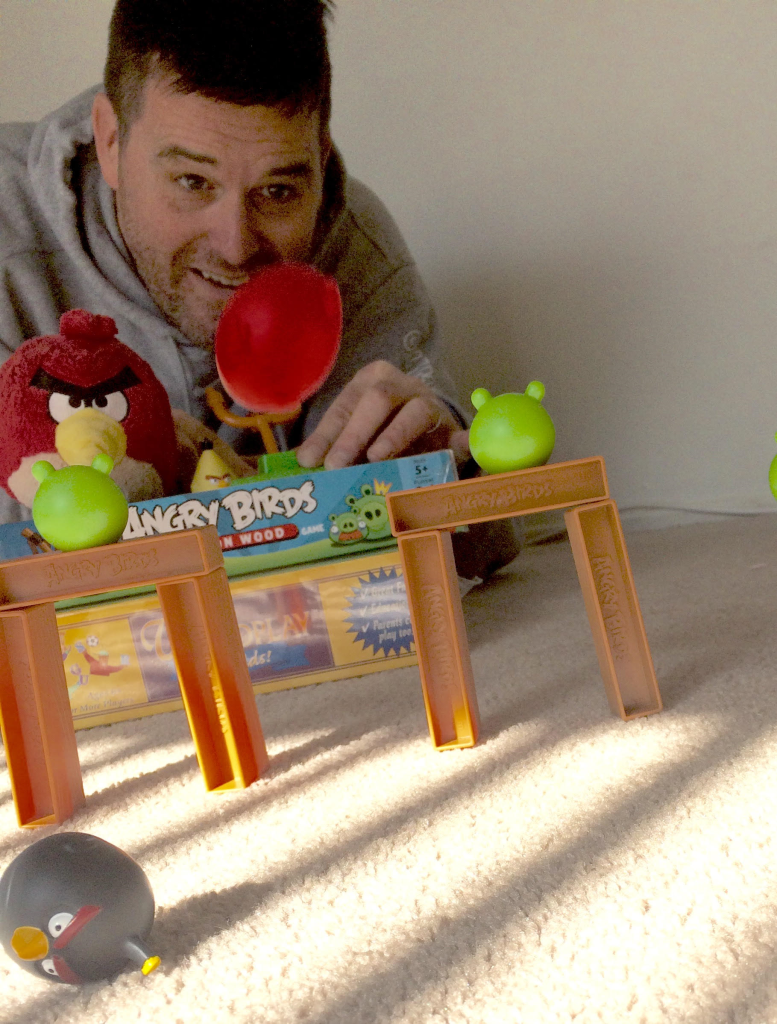 The Angry Birds Movie is D's current favorite film, and we like to sing the song, "Friends," by Blake Shelton; that is, until the Wife discovered the soundtrack had a few inappropriate songs and it got confiscated.
I've noticed the songs and movies D likes best often have a friendship theme–and the lyrics always make me think about our relationship. And I think the songs make him think the same thing.
Hey, hey you and me
Different as different can be
You like to rock, I like to roll
You take the high, I'll take the low
Woah, woah-oh, woah-oh
Just some roughed up desperadoes
Hanging tough through thick and thin
Kicking up dust wherever we go
I can see that you and me are gonna be friends
To the end you and me are gonna be friends
So on the kitchen floor, we took turns assembling and knocking down towers, pulling back the slingshot with an angry bird inserted and sending it flying towards the pigs in towers.
Kaboom! The towers collapsed and we celebrated. Honestly, it was the most fun of my day, until I became a bull in a rodeo with D on back, snorting and trying to buck him off my back amid his raucous giggling.
D will turn nine tomorrow, and I hope he doesn't grow up too fast because I will miss times like these being silly. It may be a passing fad, but I am thankful for the angry birds for giving me a way to connect and have fun with D.