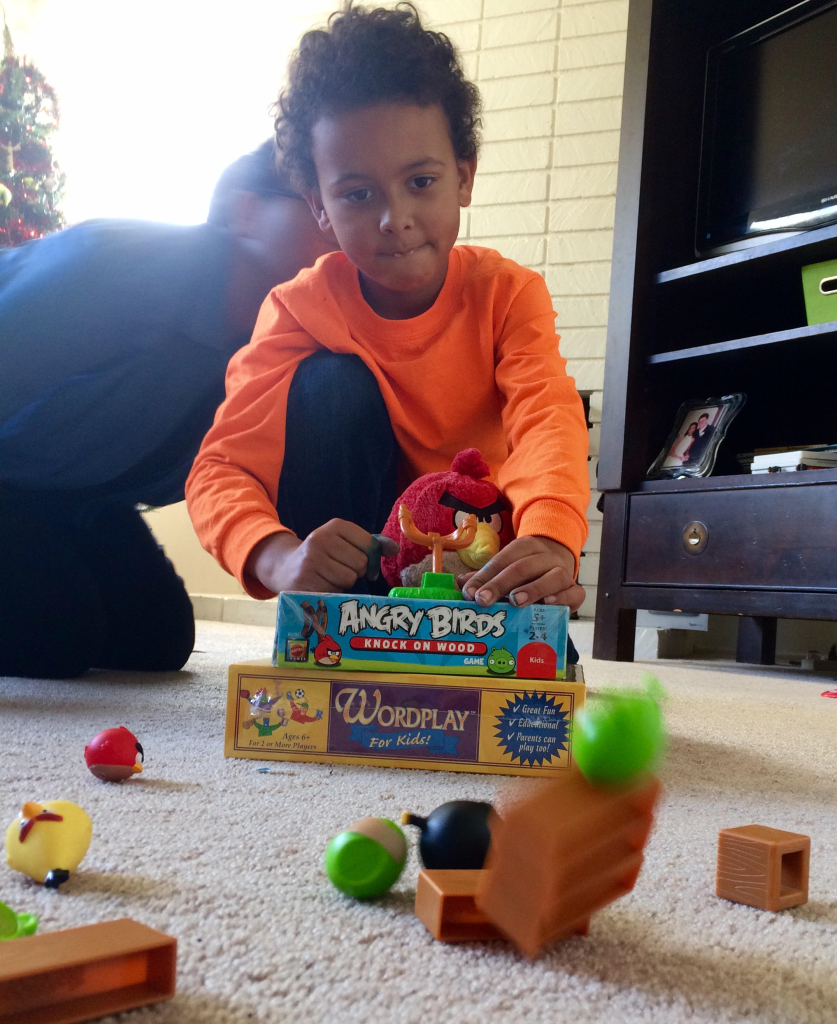 I came home from visiting my mom in the hospital, and after scarfing down a five-minute dinner, I was looking forward to spending time with D.
However, he had to first serve a time out for breaking a house rule, and it took him fifteen minutes between stalling and going to the bathroom, before making it to the time out area.
So I sat on the sofa and talked with L a while before lying down on the kitchen floor and entering the ornithological world of angry birds and pigs with D—his new favorite animated characters.
Big Brother Terrance, speedy Chuck, Bomb, Red, Matilda, Hal the Boomerang Bird, the blue birds, Mighty Eagle, and I am probably leaving out a few lesser fowl.
And of course their arch enemies the pigs: Leonard the King Pig, Corporal Pig with the steel army helmet, Foreman Pig with the mustache, and Dopey and Roz the Minion Pigs.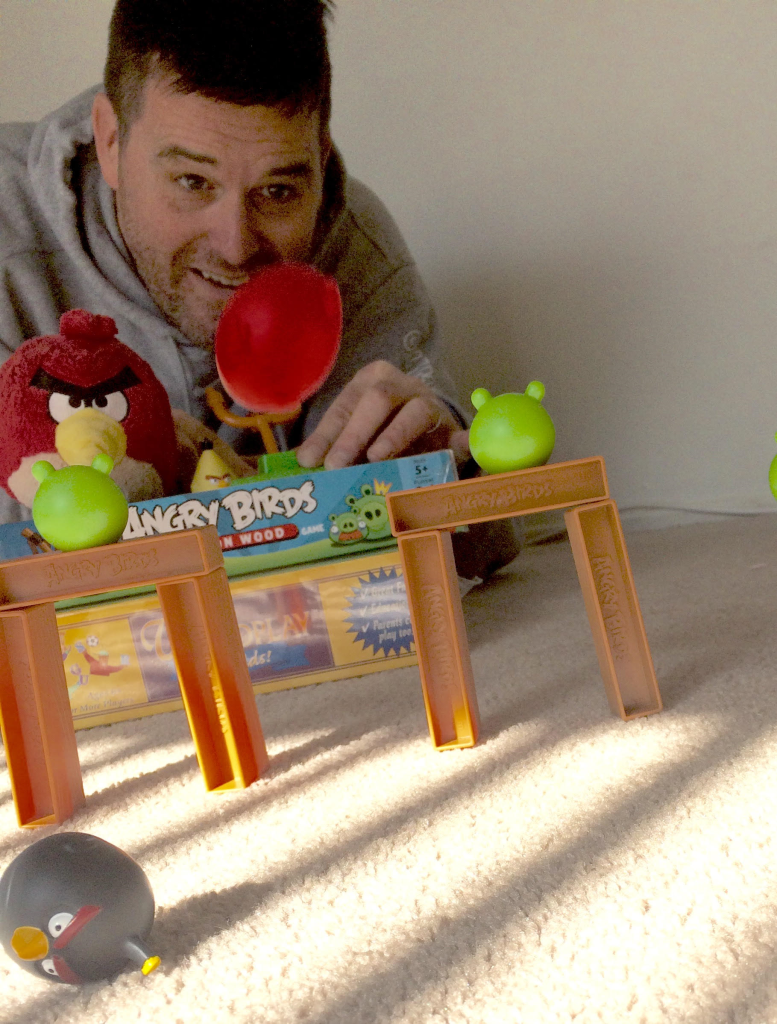 So on the kitchen floor, we took turns assembling and knocking down towers, pulling back the slingshot with an angry bird inserted and sending it flying towards the pigs in towers.
Kaboom! The towers collapsed, we celebrated, and it was the most fun of my day, until I became a rodeo bull in with D on back, snorting and trying to buck him off while D wildly giggled.
D will turn nine tomorrow, and I hope he doesn't grow up too fast. I will miss times like these being silly, and I am thankful for these birds for giving me a way to connect and have fun with D.