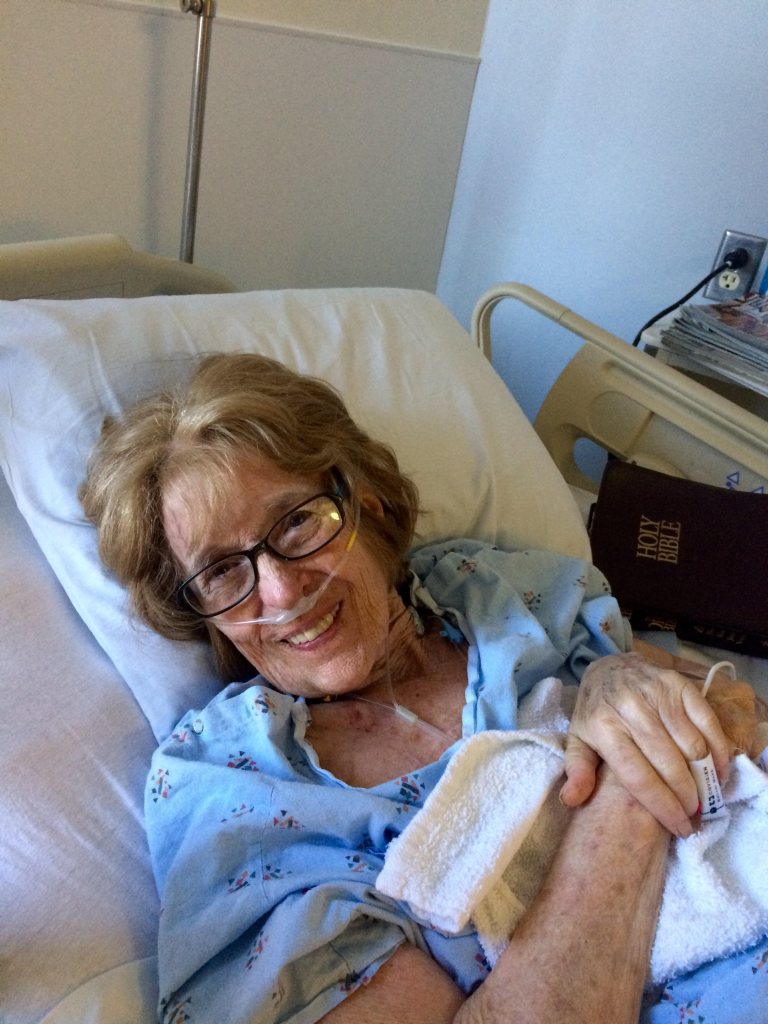 She went through an emergency four-hour surgery to remove part of her colon and spent a week in the Intensive Care Unit at the hospital.
She now has a colostomy bag instead of a regularly working digestive system.
Her calcium and potassium were dangerously low one day this week, and with all the iv tubes inserted into her body, she looked more like a Christmas tree.
Her blood pressure has been high most days, she has had trouble putting down liquid food and threw up in a bag several times during one of my visits this week.
During another visit, she vomited out green projectiles.
She had a Styrofoam-looking pad called a wound vac inserted into her open wound in her stomach and, a week later, the wound became infected.
Her body has been pumped with antibiotics and other medications, it is hard to keep track, while she has been lying in bed for the past two weeks.
She ate chicken and rice for lunch the other day. It was her first solid food in two weeks.
She was discouraged by her inability to sit up more than seven minutes, but the next day she sat up for 40 minutes during her physical therapy session.
She has a long road of recovery ahead to regain her strength and, at age 83, she will have to give it all she's got to recover.
But she's still smiling, and I've seen her do it before when she broke her hip, so I know that she can do it again.
I see her body is becoming more frail, and sometimes she sleeps most of the day, but she has a determined spirit and, yes, she is anxious and afraid at times.
Yet, she is still trusting God in her situation.