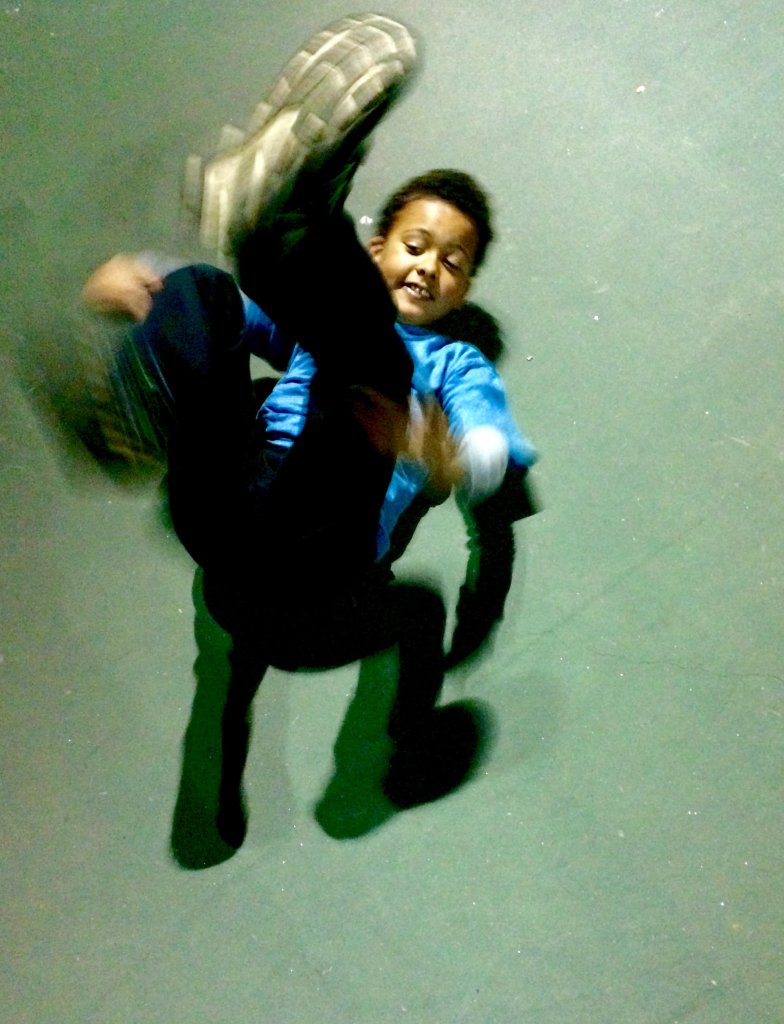 No, D is not break dancing.
Although it looks like it.
We took a night walk to the park on his birthday. The lights were on at the basketball court. So I asked D to "do the snake," a reference a You Tube clip with a snake who flips around like crazy and kills itself.
The video always sends D into convulsive giggles. So after he flopped around the ground, I poked D to see if it were alive, but the next time, I plan to join the scene by pretending I am a paramedic and give him CRP.
Call it You Tube Improv theatre.