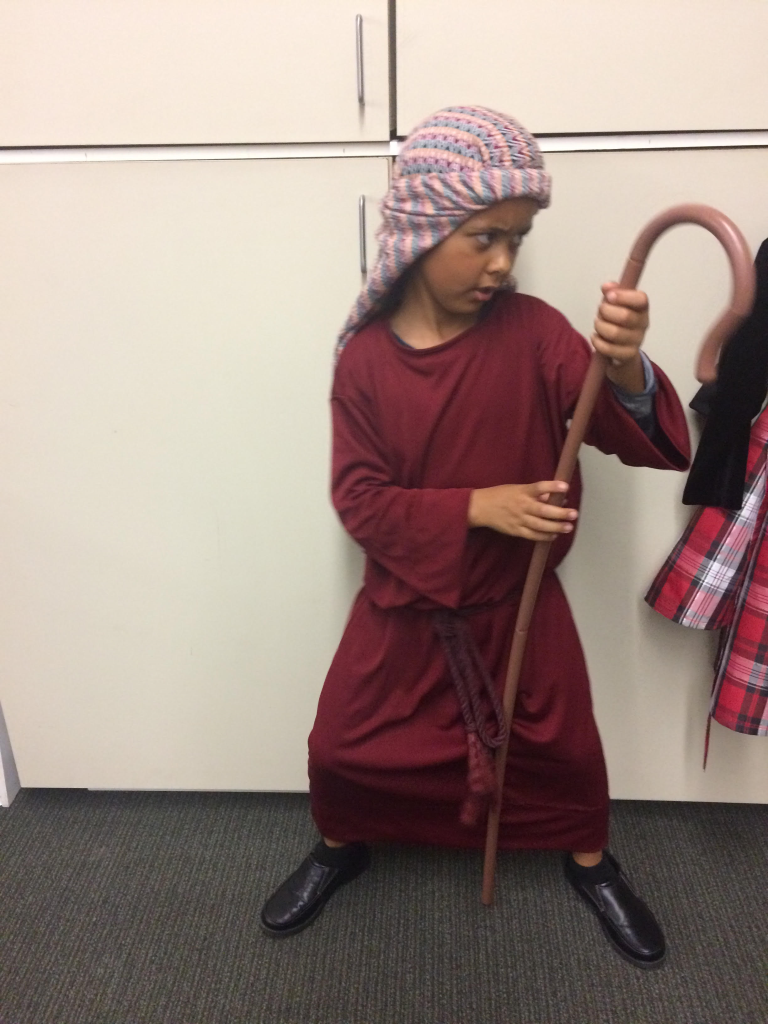 D was a shepherd.
But he looked more like a ninja shepherd.
His staff was a much-needed accessory to defend himself against his fellow choir members during a back stage costume change.
To digress: "Come Messiah King."
The children's enthusiasm, voices and bright, shining spirits were a joy to behold. They soldiered through singing in four services, plus an hour and a half evening show with the adult choir.
Call time had been 7 a.m. in the morning. There was also three or dress rehearsals during the week, and they performed the evening show before a packed sanctuary.
I thought it was a great way for D to get in the Christmas spirit. It's so easy for Jesus to get be replaced by Frosty the Snowman and other mythological characters.
I love watching Christmas movies as a family every year; and it's a tradition I hope D never grows out of as he gets older, I just want to make sure pop culture isn't more important to him than God.
I hope being a part of the Christmas show will be an annual event for D. I know listening to the songs helped tune my heart towards Christ, and I think it did the same for D.