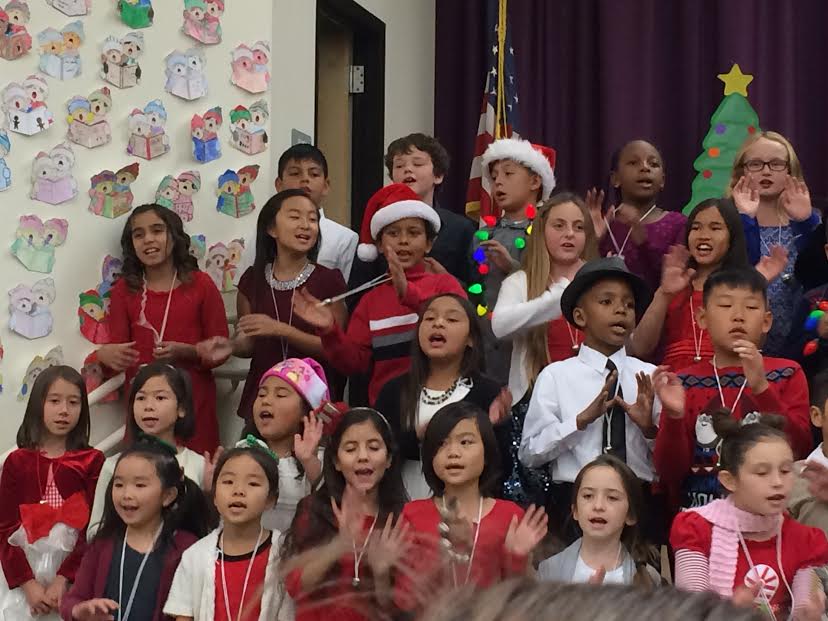 I told D that I would be listening to hear him singing in his school's annual Christmas program. It is a two-song affair that causes parents to arrive early and hastily scramble to get front-row seats.
Last year, as second-graders, they sang the classics "Frosty the Snowman" and "Jingle Bell Rock," and this year as third-graders, D and his classmates belted out joyful renditions of "Home for the Holidays" and "Believe" by Josh Groban.
I was excited to see if D was actually going to sing. He loves to sing and dance to songs from movies in front of the tv and to sing about the planets from You Tube videos.
This summer, he learned the "Lava" song, a Pixar short before the movie Inside Out, in six or, maybe, seven different languages, hitting pause and rewinding the songs until he learned them.
That was truly amazing. D also likes singing songs by the Jackson Five, and he has taken to calling them "his brothers," so singing is something he enjoys and iappears to be one of his talents.
But I suppose it's different singing in front of a packed auditorium. There are so many staring faces, and so many other distractions, besides just remembering the words to the songs.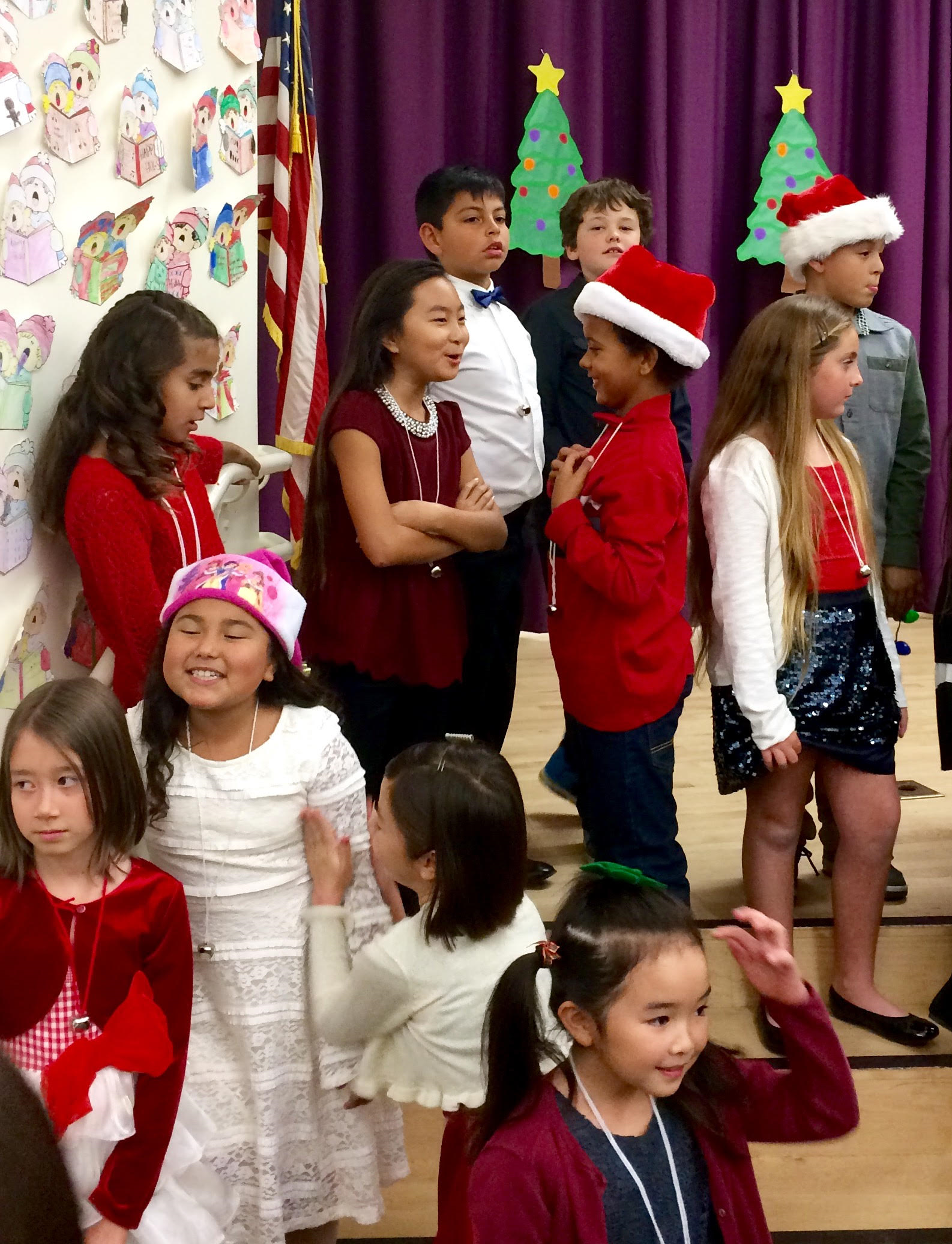 D barely moved his lips during the first song. This was basically what I did as a kid (I was the tall, skinny kid in the back row), so I wasn't bothered by his not singing.
But during the second song, it happened. D began singing, just a little at first and then more consistently, clapping his hands to the beat. His shoulders even began to sway to the music.
He was feeling the music, finding his voice, and then the second song ended, and the parents rushed (myself included) to get closer to the stage and freeze the moment by taking pictures.
Last year, D joined two boys when their mom was taking a picture of them, and this year D gave bunny ears to the girls in front of him, and then I watched as he started talking to a girl next to him.
I loved seeing him in a social moment. It reminded me of a Peanuts movie. A red-faced Linus or Charlie Brown bashfully talking to Peppermint Patty or Marci, caught at the beautiful, wonderful, fantastic age of eight.