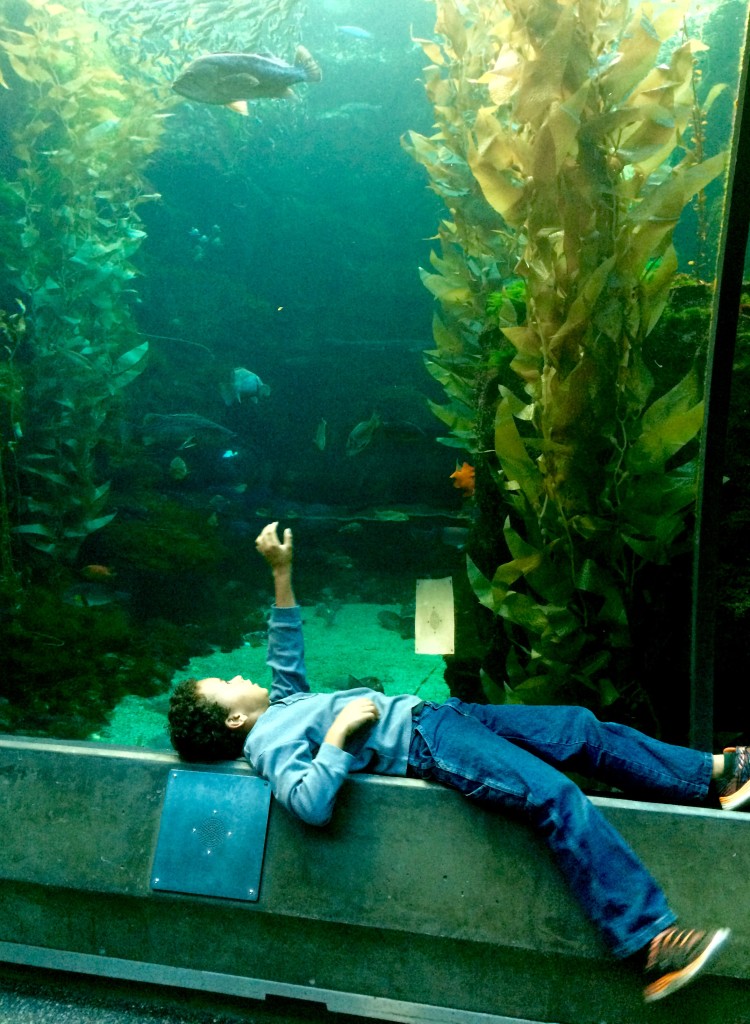 Every now and then, D is in museum and he is just stopped.
Cold.
The fish aquarium at the California Science Center did it to him this time. We had just exited the new "The Science behind Pixar" exhibit, learning about the math and science involved in movie making, and his mom asked D what he wanted to see next.
D's favorite thing at the Science Center has always been the fish aquarium, so we made our way on the day after Thanksgiving through a maze of people, and D stood and stared at the fish swimming by, being lulled into a calm zen-like serenity.
I believe every person has their own ecosystem in which they thrive best. Mine, for example, is quiet solitude, which as a parent and teacher I seldom get. D's ecosystem is having a schedule to follow, although he likes a free day to do as he pleases.
After a while, D laid down on his back on a concrete slab, captivated by the variety of sea creatures and the school of fish circling the tank, the horn sharks and moray eels, spiny lobsters and rays, and the sheer beauty of it seeming to overwhelm his senses.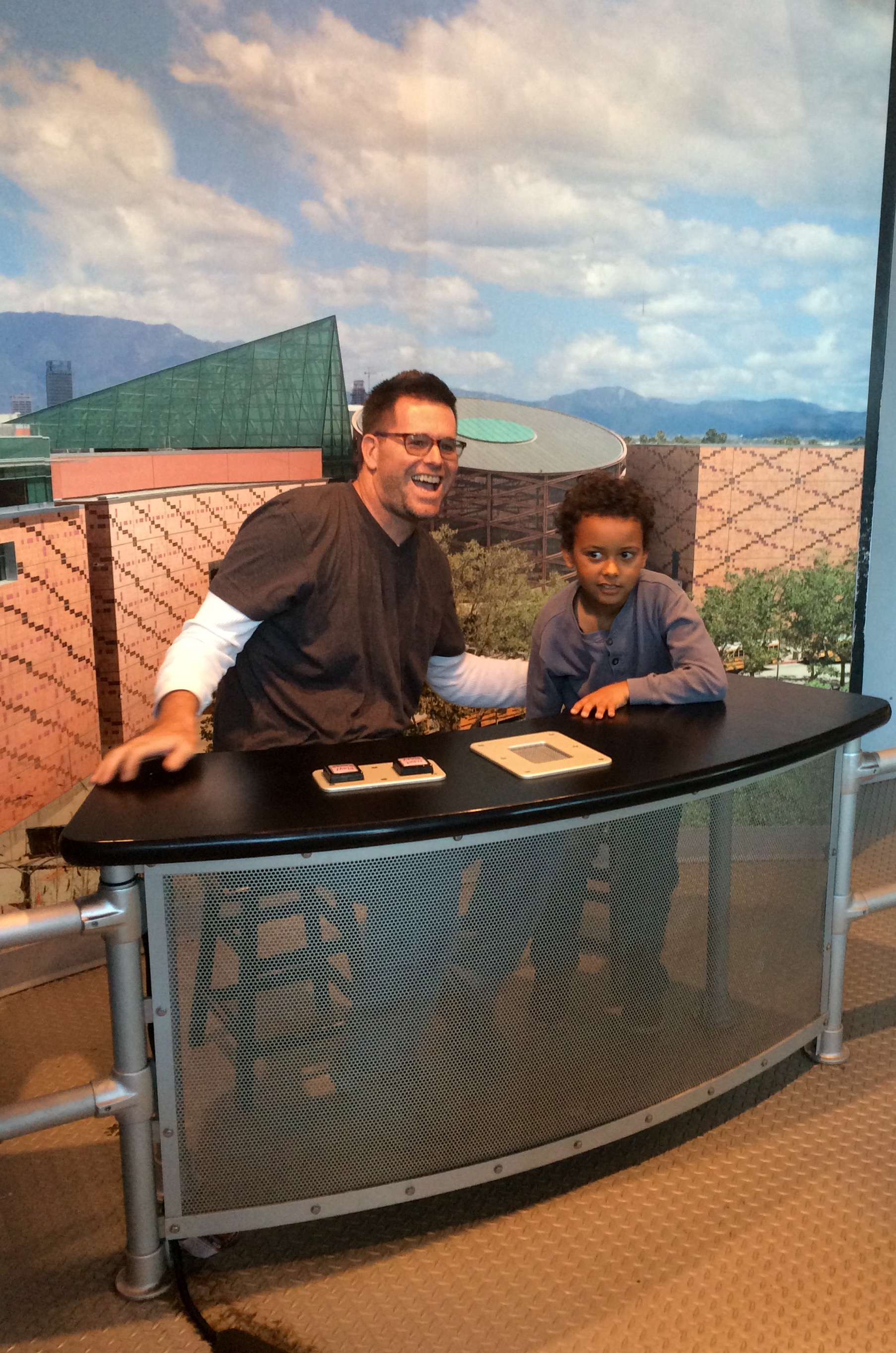 It was all pretty amazing, and it had a calming effect, even on the entire family. My favorite part of the science center is always hamming it up at the news desk, which we visited on the way out.
"Pluto is now back to being classified as a planet…" D said, ignoring the news on the teleprompter.
"What, Pluto is too tiny to be planet," I retorted.
"I am a scientist and have decided to make Pluto a planet again."
"What, Pluto is too tiny to be a planet," I repeated.
And then we fake argued back and forth, "no, it's not," and "yes, it is" like the two dogs in a car accident from Dr. Seuss' Go, Dog. Go! book, before starting an on-air, funniest noise contest.
Burp. Fart sound. Hey-you-wah. The Mighty Eagle call from the Angry Birds movie.
We giggled and laughed. The Wife turned her head and pretended she didn't know us. Then we let two serious kids take over the news desk and read about a tsunami in Japan.