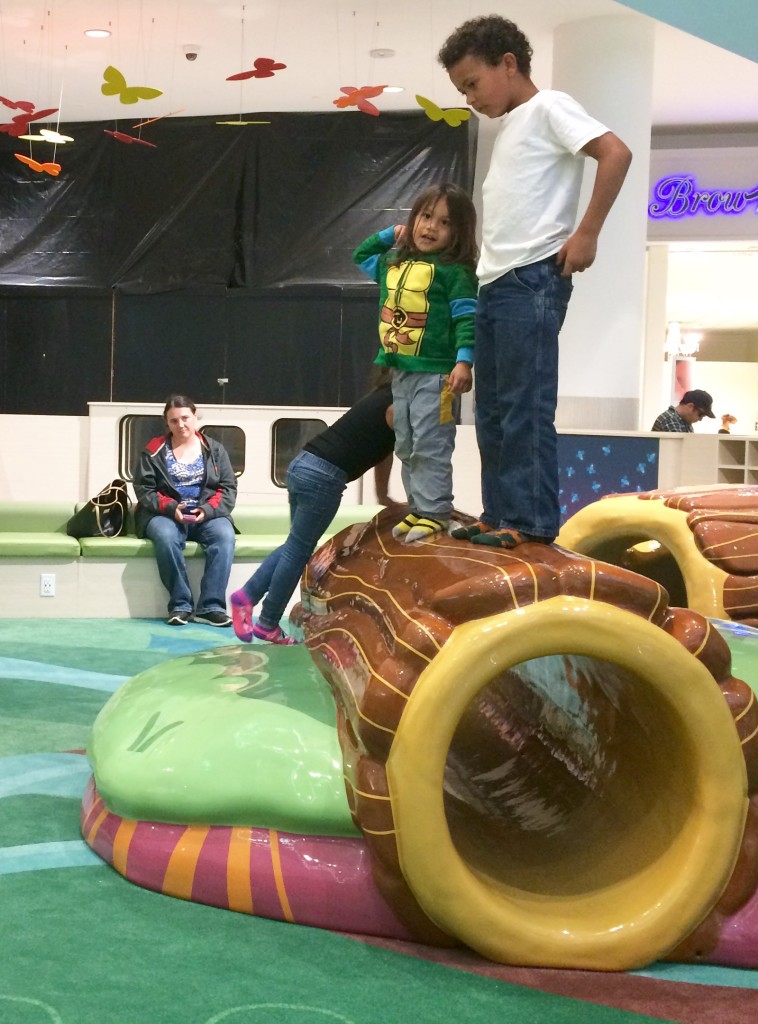 I got to see what D would be like if he had a brother when we discovered a play area at the mall, and D found a younger buddy to jump off a log over and over again while I chatted with the boy's mom.
They were a perfect match. Two active boys who rarely stopped moving. Many eight-year-olds might grow tired of a three-year-old sidekick, but D loved playing with his new buddy for a long time.
Like he was a younger brother.
A few days later, his Sunday School class at church created a Hope Christmas Tree, a mix of prayers and wishes each child wrote on a paper ornament. His teacher showed me D's wish, "I hope to get a younger brother."
When D made his Christmas list, it had "baby brother" right below "bb gun" and "tnt." The explosives came from the Angry Birds movie. I love these unexpected glimpses into his brain, and the unusual juxtaposition of his thoughts.