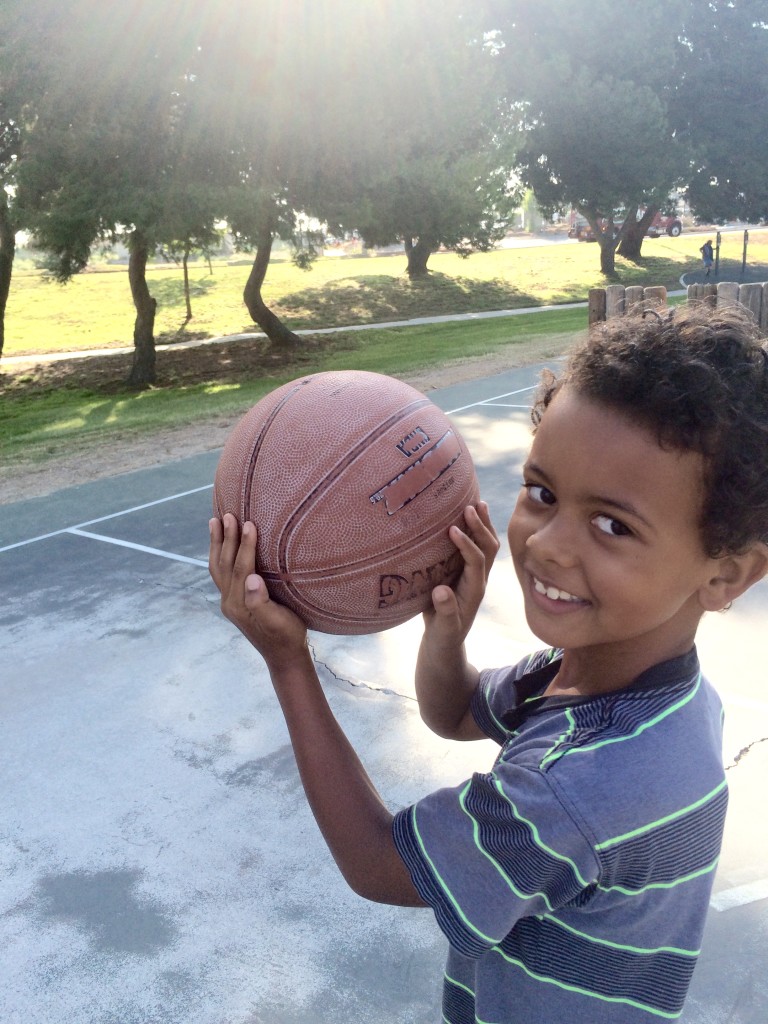 A basketball hoop was always in the driveway. Our family moved every three or four years in my childhood, and the hoop in the driveway always provided a sense of continuity.
I found solace in dribbling and shooting hoops, and I could spend hours taking shot after shot. I was Picasso with a paintbrush.
Basketball was my passion. I played every day, and it was the activity I excelled at the most growing up. And it was the one sport I played year round.
We used to switch from playing one sport to the next with the seasons. Baseball in spring, football in fall, amd basketball in winter. However, basketball was always my first love.
So you'd think I'd be the one teaching D to shoot a basketball. I hate to admit it, but L is a much better basketball teacher, even though she had to google "how to shoot a basketball."
She demands D hold the ball with his hands in the correct position while D likes to flings the ball in a wild underhand style with me despite me showing him the right way.
L wants him to learn a skill-something he can do on the playground at school–and I have been bringing a basketball with us every time we go to the park.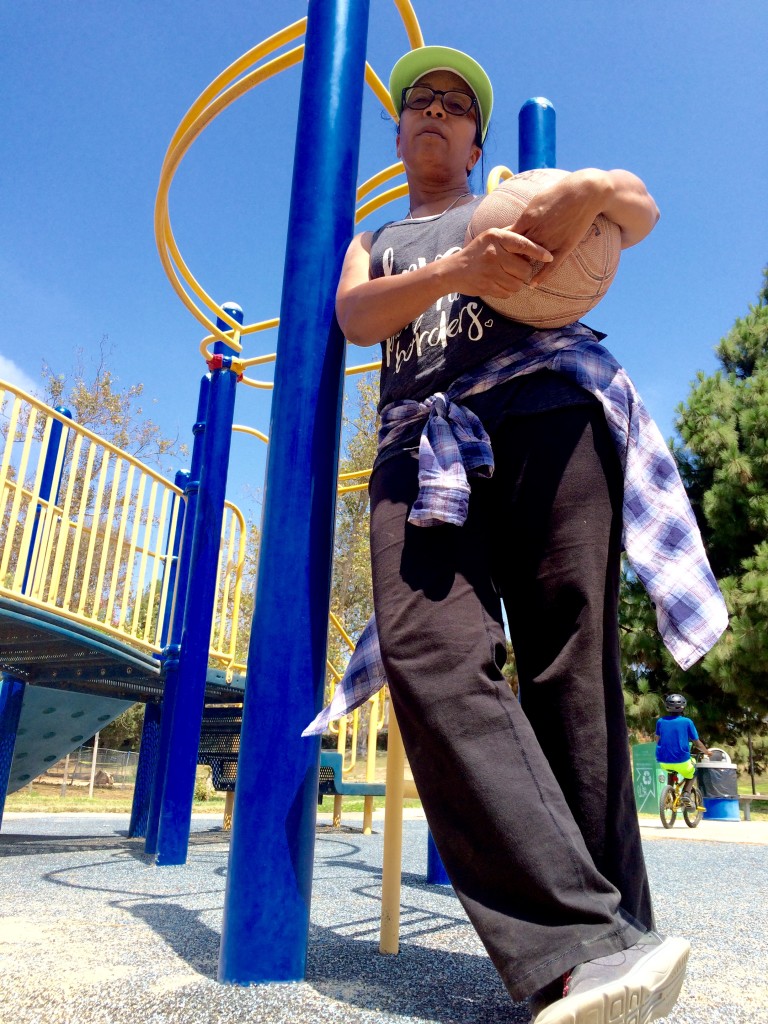 D gets mad when he sees me with the basketball and wants me to leave it at home. Sometimes, I comply (I don't want him to hate basketball), but I usually bring the ball with me.
I can tell he does not have a passion for basketball, and while a couple of dads have encouraged me by saying, "if you like it, they will like it," this hasn't proven to be the case with D.
So I join him in the things he likes to do and, maybe, if I don't forcibly push sports on him, it's possible he may take an interest in sports at a later time. Or maybe not. And that's ok.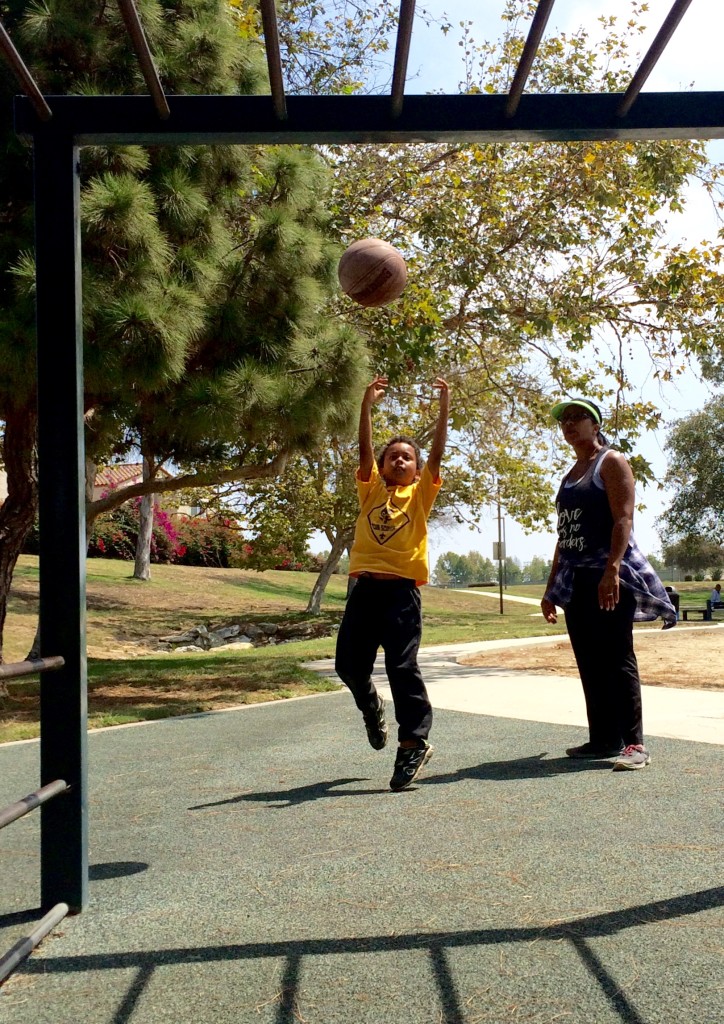 D likes acting out scenes involving situations with his friend C. I came up with this idea one day after D tried to sell C's toys at the park, a rock was thrown, and we ended up back home.
So we storyboarded six scenes on a marker board–it felt like we were making a movie–and my hope was that acting it out might develop empathy in D for how C was feeling.
"Toys for sale," D bellowed while running around the kitchen and living room as I chased after him wailing. "Who wants to buy Sheriff Woody? Batteries not included."
We got so into acting it out that I doubt D felt any empathy for C. "Let's do it again," D said after each scene, and I would chase him yelling "You can't sell my toys…those are my toys!"
So we repeated each scene three or four times, and it reminded me of playing basketball as a kid, when I would shoot hoops for hours in our driveway, until the sun went down.