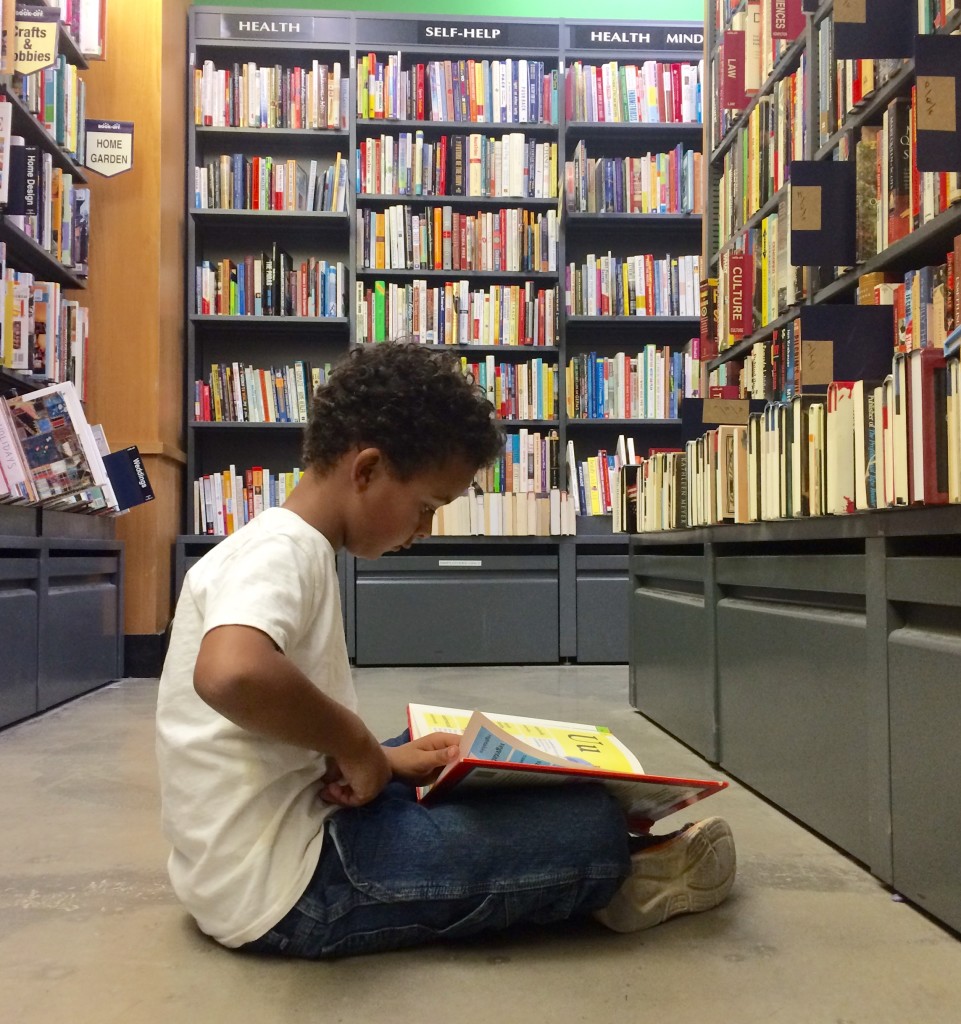 We started in an arts and crafts store to get styrofoam balls for a solar system project, spent time in a kids' play area at the mall, and ended up in a used book, music and movie store.
The solar system project was inspired by a Chinese girl on You Tube who talks about the eight planets in her video. D knows more about the planets than any other eight-year-old boy.
I hope D is learning from me the joy of escaping into a good book. Although I feel guilty when reading a book rather than playing with him, I figure I am modeling the pleasure of reading and, sometimes, he grabs a book of his own.
And we read together at the same time.
My favorite genre is memoir, and I have been reading country musician Jimmy Wayne's Walk to Remember. It is a heart-wrenching story of his experience being neglected by his mom as a kid, homeless at times, and in and out foster care homes.
An elderly couple befriended Jimmy when he was a teenager and invited him to live with them, and he turned his love for music into becoming a country music star who is now an advocate for foster kids like himself.
I could barely hold myself together reading one passage about Jimmy being so hungry as a young kid that he stole food from his neighbors while they were still inside their house.
I think you will see what I mean (try not to be moved by this passage). It is too long to quote entirely, but it is worth quoting and paraphrasing: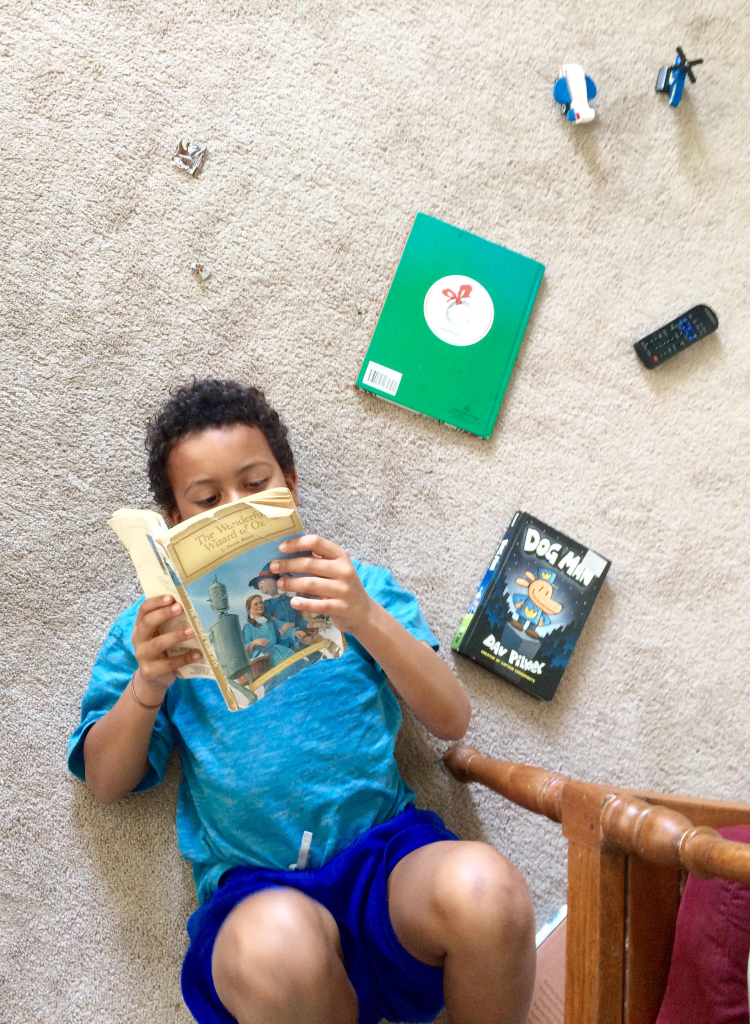 Jimmy, him Mama and sister slept outside on a mattress because the roaches were so bad in their house. The roaches were crawling over Mama's latest boyfriend-husband who didn't notice because he was too hung over.
Jimmy had not eaten since Friday when he received a free lunch at school, and it was Sunday morning as he sat up on the mattress and sniffed the morning air and smelled…bacon.
It was drifting in his direction from the neighbor's house, and as he breathed in the smell, he stood up like a zombie drawn to the cemetery and walked towards the neighbor's back door.
He peeked through the screen door, and could see breakfast leftovers on the kitchen table, no one sitting on the table, and he slowly pulled open the back screen door.
He made sure the spring didn't squeak and slipped into the kitchen, forming a pocket with the bottom of his t-shirt and shoving table scraps into his shirt.
A man's voice, coming from a room next to the kitchen, yelled, "Hey!" And Jimmie turned and ran out the door, trying not to lose his scraps of food.
I know. It's outrageously long to even paraphrase, but it illustrates the food insecurity many people experience in our country (one in eight Americans currently faces food insecurity).
I imagine telling D about this moment when a lump formed in my throat and I could barely breath as we lay on the living room floor and D reads one of his favorite books The Wizard of Oz.
I think about telling him about Jimmy being so hungry he sneaked into his neighbor's house, how my emotions nearly burst out of me and the food insecurity many people face daily.
But I choose to save talking about the lump for another day when he experiences one. "Sometimes," I will say. "You just never what part of a book is going to give you a lump."
One that day, I will think of Jimmy and the smell of bacon, and I will tell him: this will happen, again and again, and learn to enjoy these beautiful, unexpected moments when reading suddenly reveals your humanness.