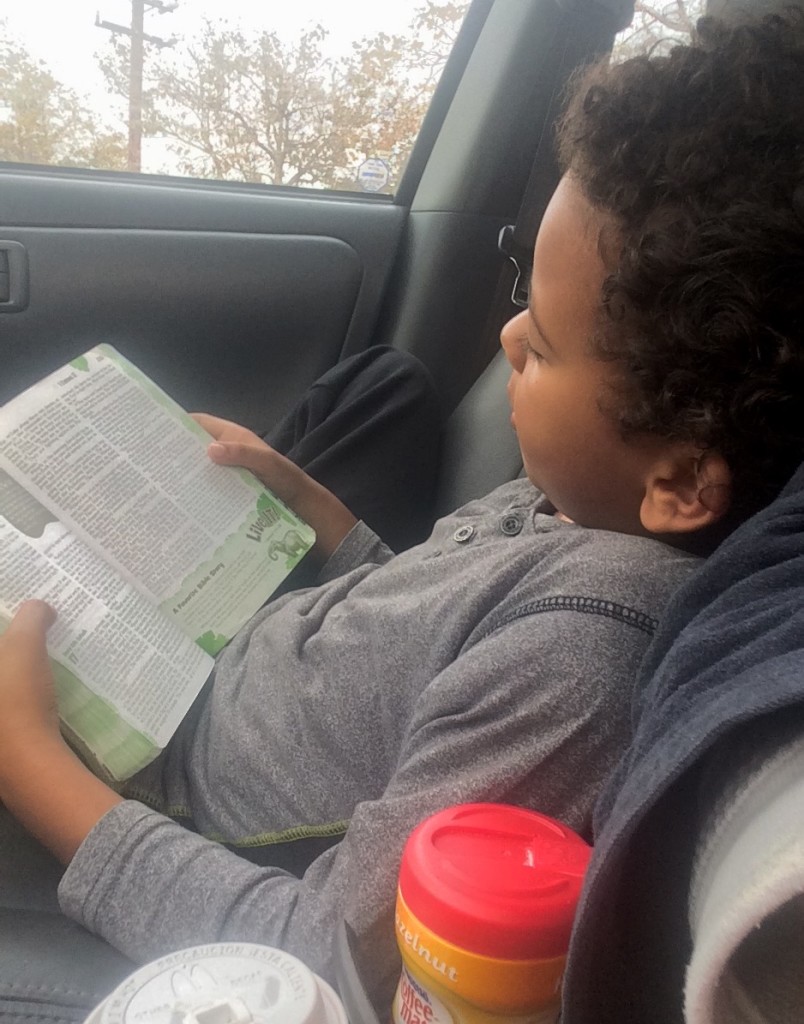 We were supposed to read a bible story,  as is our custom on the weekend. However, D was busy drawing movie characters in the backseat of the car.
Five minutes, I said, and waited until he was ready.
I knew it might be fifteen or twenty minutes and, eventually, he joined me in the passenger seat with his green leather bible with a gecko on the cover.
"I'm going to have a quiet time by myself," he announced.
He turned to 1 Samuel chapter 16 and the story of David and Goliath, and he began reading it aloud with character voices and dramatic gestures
I listened.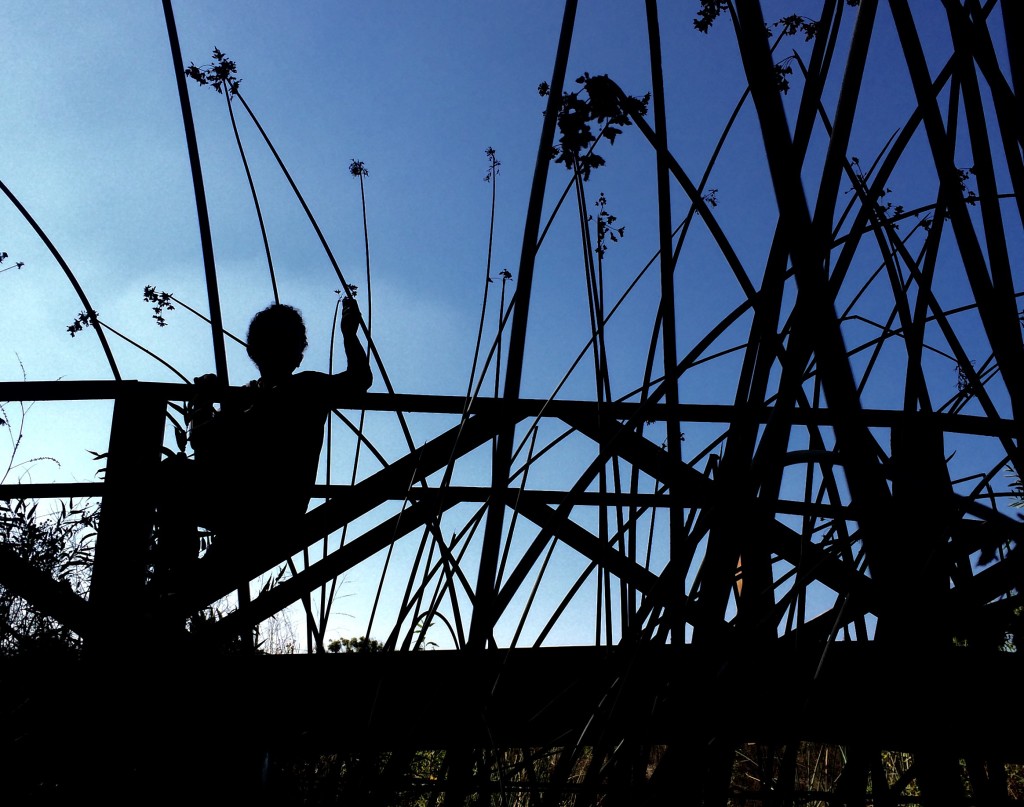 A moment ago, he seemed far off from thinking about God. But now his voice rose in fervor as he told Goliath he was fighting in the name of the Lord:
"You come at me with a sword, but I come in the name of the Lord, whom you have defied…"
"Aaahhhhrrgggg."
"Yeah, the giant is dead."
"Hallelujah, the giant is dead."
"That was the story of David and Goliath," he said. "We did our quiet time. Now let's go to the park."
Ok, it was a rambunctious quiet time, but I loved his engagement, and I chimed in with a question since my only role had been as a spectator.
"Where was God in the story?" I asked.
"He was in David's heart."
"Is God in your heart?" I said, touching the right side of his chest.
"No," he said, picking up my hand and putting it over his heart. "He is on the other side."
"Right there," he said. "God is in my heart right there."