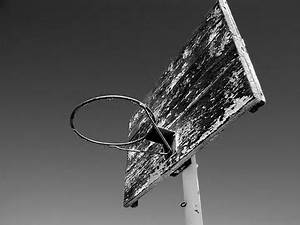 D and I went camping this weekend with his cub scout Pack 658, and the morning after the first night in our tent, we were feeling in good spirits following D's first time in a row boat.
N and C, brothers from his den, were bumping a volleyball back and forth on the beach, and D surprised me by clasping his hands together and hitting the ball when it came his way.
It must have been muscle memory from his My Gym All-Star Spirts class a few years back, and even though the ball careened ofv to the side of the twins, D hit it correctly like he cared.
The fact he joined in surprised me since he isn't into sports. I thought he might do better at basketball since we've practiced dribbling, bounce passes and, occasionally, shooting.
So I asked the twins if they played basketball, and their dad pointed to a nearby court, and we all immediately ran in the direction of the court.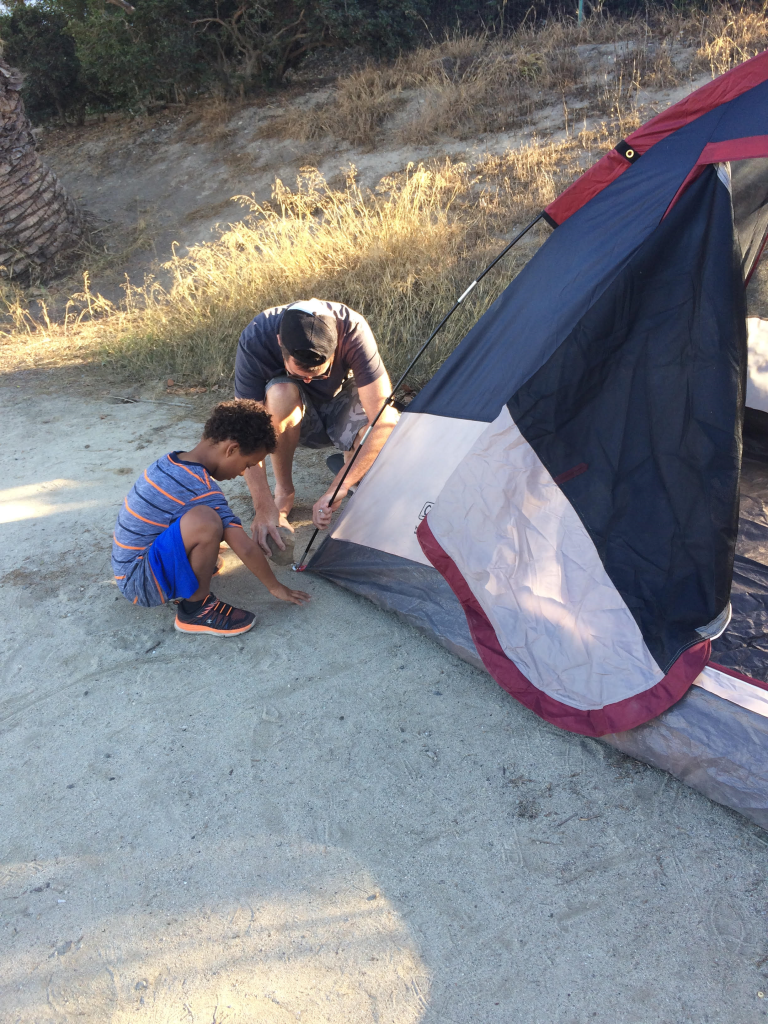 I had a game in mind; in fact, I've had a game in mind for quite some time, but since D isn't into sports, I have decided not to push sports on him.
D's passions are more acting and science. He loves acting out movie scenes and, his idea of a good time is pouring vinegar and baking soda in a beaker to make a volcano explode.
We all took a few shots before D and I squared off against twins and their dad, and we were playing a game basketball. The game I have wanted to play with D was materializing like a mirage of water in the desert.
With the scored knotted, 3-3, D abandoned the game, and we made an adjustment to the teams. It was now Dads vs. Kids.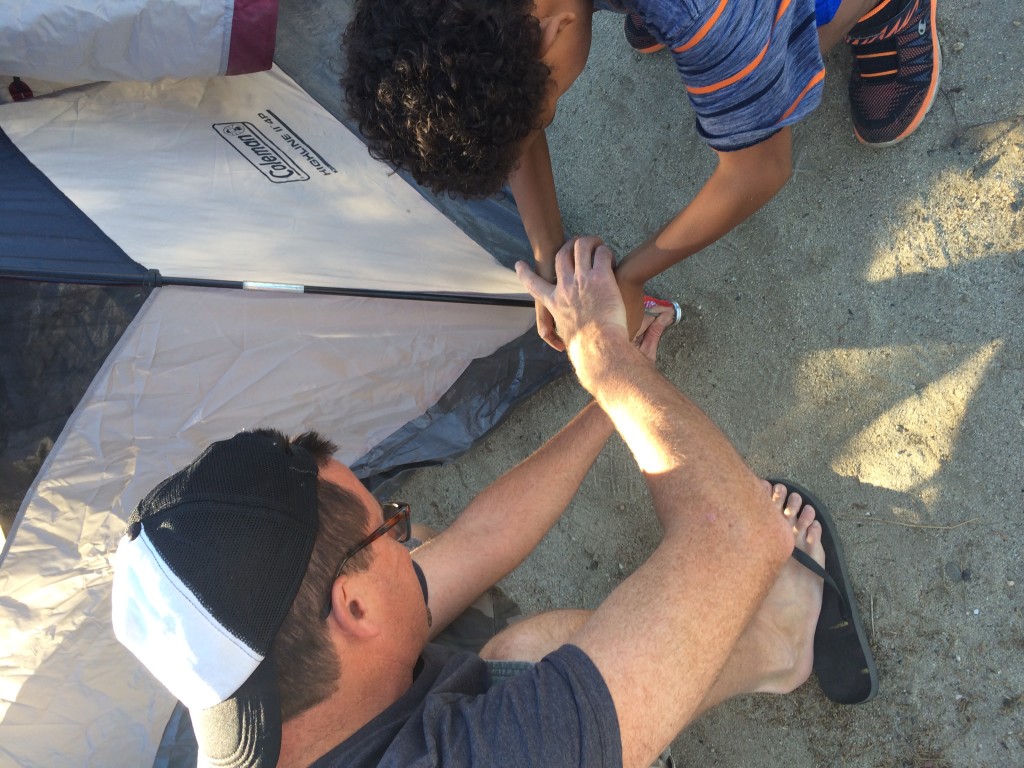 Sure, I was disappointed when he ran off in the middle of the game. It was bad sportsmanship, but I was just happy he'd played as long as he had.
One of the twins had trouble adjusting to new teams and then D reappeared, and we were back to the original teams; I didn't ask D where he'd gone.
The game was semi-serious. I was playing in flip flops, or one flip flop and a bare foot, as the clip for one of my flip flops kept coming off.
D was peer pressured into passing the ball to the twins a few times before he returned to passing the ball to me, and we fell into a rhythm on the court.
I rebounded the ball and passed it to D, and he zigzagged around with it while being chased by the twins before passing the ball back to me.
Once, he flipped the ball to me as I was cutting to the basket for a lay-up, and this showed the symmetry we'd quickly developed on the basketball court.
We were keeping score, but traveling with the ball was allowed. This is the barometer I would use to gauge how serious the game was.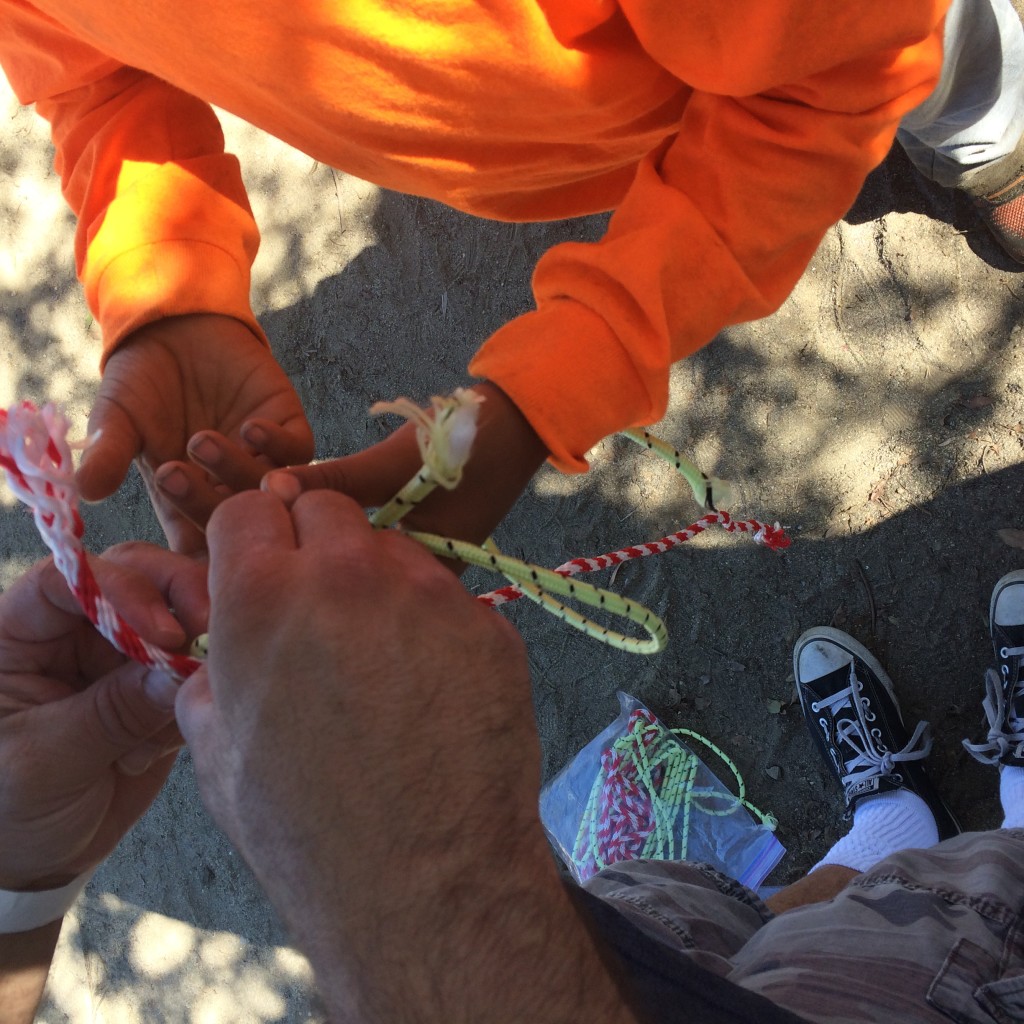 The point is, D was on a basketball court playing a game and remaining a part of the action except for his short departure for some reason.
He was laughing and having fun–this must be his basketball demeanor–and he was completely engaged with what was happening on the court.
Later, he played in the dirt and drew pictures of the solar system with a stick as the other kids from his den played a game nearby with a ball.
That's the thing. D is particular, and he knows what he likes. And sports isn't typically it. But today he chose to play in a game of basketball.
The 15 to 20 minutes we played basketball, he was as much into the game (almost) as I was, and it fulfilled a long-deferred dream of mine.