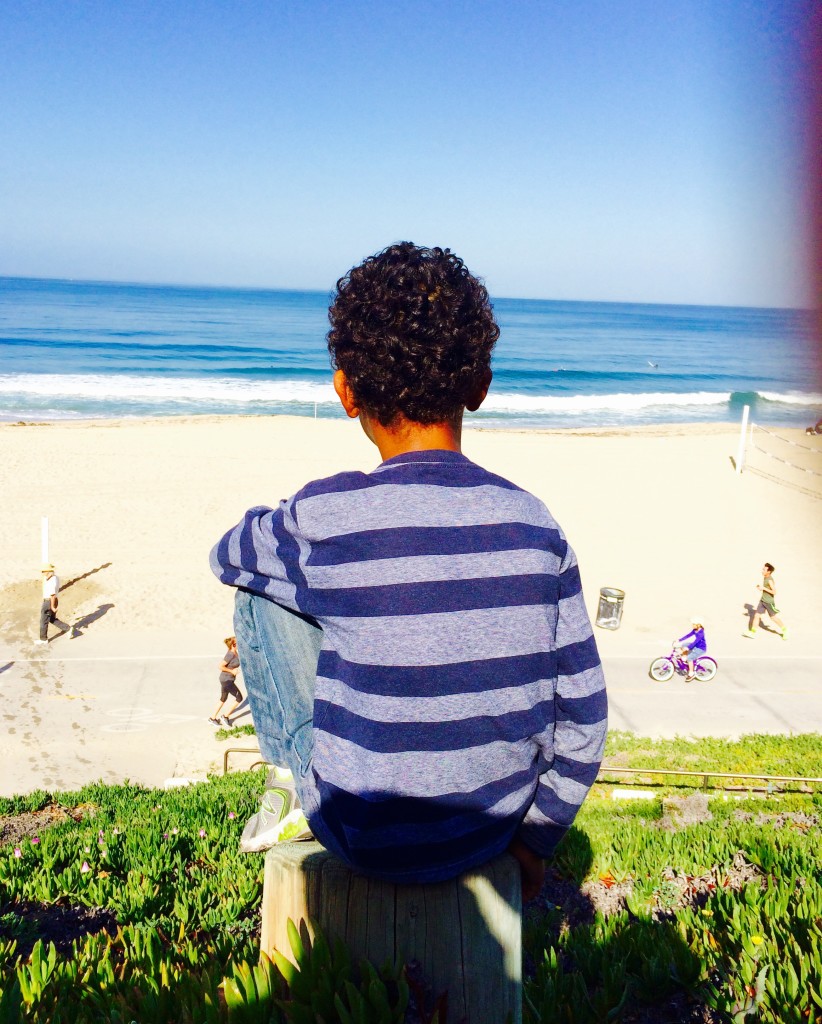 D and I have been having a Quiet Time with God every weekend. It's been a rich and meaningful time, reading a few scriptures and discussing them.
At first, I underestimated his ability to focus, but it was more that I didn't know how or where to start, and I had to first get my life right with God.
The key to a quiet time is to use any tactic that will stories relevant, keep a brisk pace and ask questions to see if D is understanding what we're reading.
That's what I am learning. Of course, it helps to include breakfast at Chic-fil-a and a trip to a park, but I've been surprised by how genuinely interested D is in reading the Bible.
"Boss, don't forget we're going to have a quiet time together on Saturday," D said on Thursday this week.
This showed me our quiet times are meaningful to him. He retold the story of Jesus dying on the cross from Bible App before we started quiet time last week.
"I like Jesus, but don't like God," he said. And I realized how much deeper his perceptions are on the stories from the Bible than I imagined.
"Do you not like God because he sent Jesus to die on the cross?" I asked.
"Yes."
Some events will take time for him to understand, as it does kids and adults alike, such as the mystery of God sending Jesus to die for our sins.
D was singing a Veggie Tales song this morning about not letting the sun go down on your anger, a very relevant topic in our family dynamics.
So we read Ephesians 4:26 – 27: "In your anger do not sin: Do not let the sun go down while you are still angry, and do not give the devil a foothold."
"What do you think this verse means?" I asked.
"Don't go to bed mad," he said.
Then he added: "And to let go of your anger before going to sleep."
I took a cue from his favorite book Captain Underpants by adding some humor in discussing how the verse related to his everyday life.
"Whenever you get mad does God want you to a) scratch, b) punch, c) be angry or d) forgive?" I asked him in a cartoonish voice that caused him to break into giggles.
We also discussed how it's okay to be angry, but to deal with it the right away; that it's how you deal with your angry feelings that's most important.