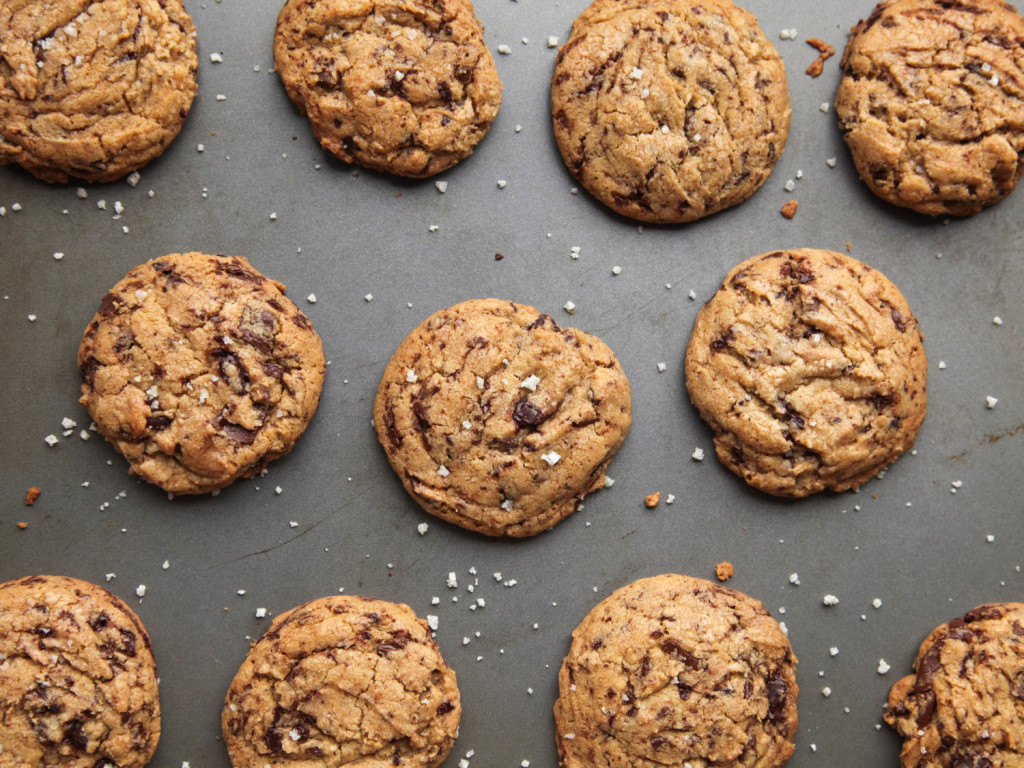 This is one of those activities D and I hurried to complete before his mom came home. It's not that she would have objected to us making Chocolate Chip Cookies as long as they were gluten-free.
 Rather, she would have asked a zillion and one questions.
 "Do you know what your doing?"
 "Do you have all the ingredients?"
 "What bowl are you going to use?"
"Are you sure you know what you are doing?"
 And made a zillion comments.
So we did it my way. Pouring in the the ingredients was the same as his mother's way. The cookie dough part was definitely different than his mom's way.
I began mixing the dough with a spoon, but since it was extremely dry, I switched to using my hands and when D saw me eat some dough, he immediately stuck his hand in the bowl. "Hey, that's too much," I said, when he pulled out a golf ball size of dough.
But it was too late. He was already licking the dough from his fingers, and I could tell he was hooked by the look in his eyes, and I knew it might be difficult getting him to stop.
I settled on us both eating one more teaspoon-sized scoop, so we would have enough dough to make cookies. A few more dips into the bowl, and he finally succumbed to the logic that we needed dough to make the cookies.
There was no mention of salmonella, and my only regret is I cleaning the refrigerator rather than eat cookies with D. The fridge needed cleaning, but given the choice to clean or to eat cookies with D again, I would chose the latter every single time.
I felt like I abandoned D in a cleaning frenzy. Maybe, it didn't matter to him, but it did to me–that's how I felt after our first time making cookies together.
Surprisingly, the Wife didn't make any comments when she returned from a mom's night out. She didn't object and asked me only a few minor questions.
The only thing she really wanted to know was, "Did the box say gluten-free?" I though she might check the box in the trash can, but she didn't take a look.
Tomorrow, we're baking gluten-free brownies–that is, if the Wife doesn't mind us baking two days in a row.