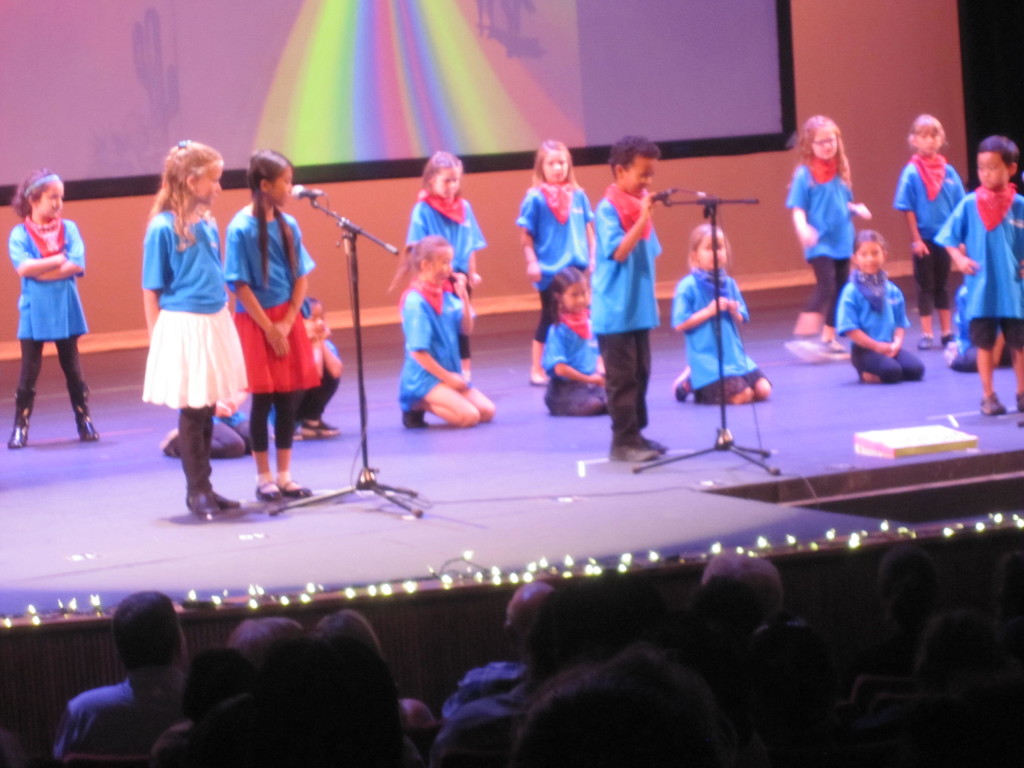 D stood at the mic to deliver his big line. He bucked his leg once like a horse in a rodeo. That's how excited was to deliver his first line on stage.
He was standing behind a girl, waiting for her to say her line, and his grandmother missed the leg kick, but his mom confirmed he was chomping at the bit to deliver his line.
Yes, it was only one line, but in dramatic story structure, this was the climax for him, the part when something must die in him, so something new can be born.
When it was his turn, he touched the microphone with his hand, head slightly bowed, a sea of faces staring at him. He paused for several seconds, creating a suspenseful dramatic effect.
"What are you looking for Sweet Thing?" he finally said with a loud and clear Southern twang.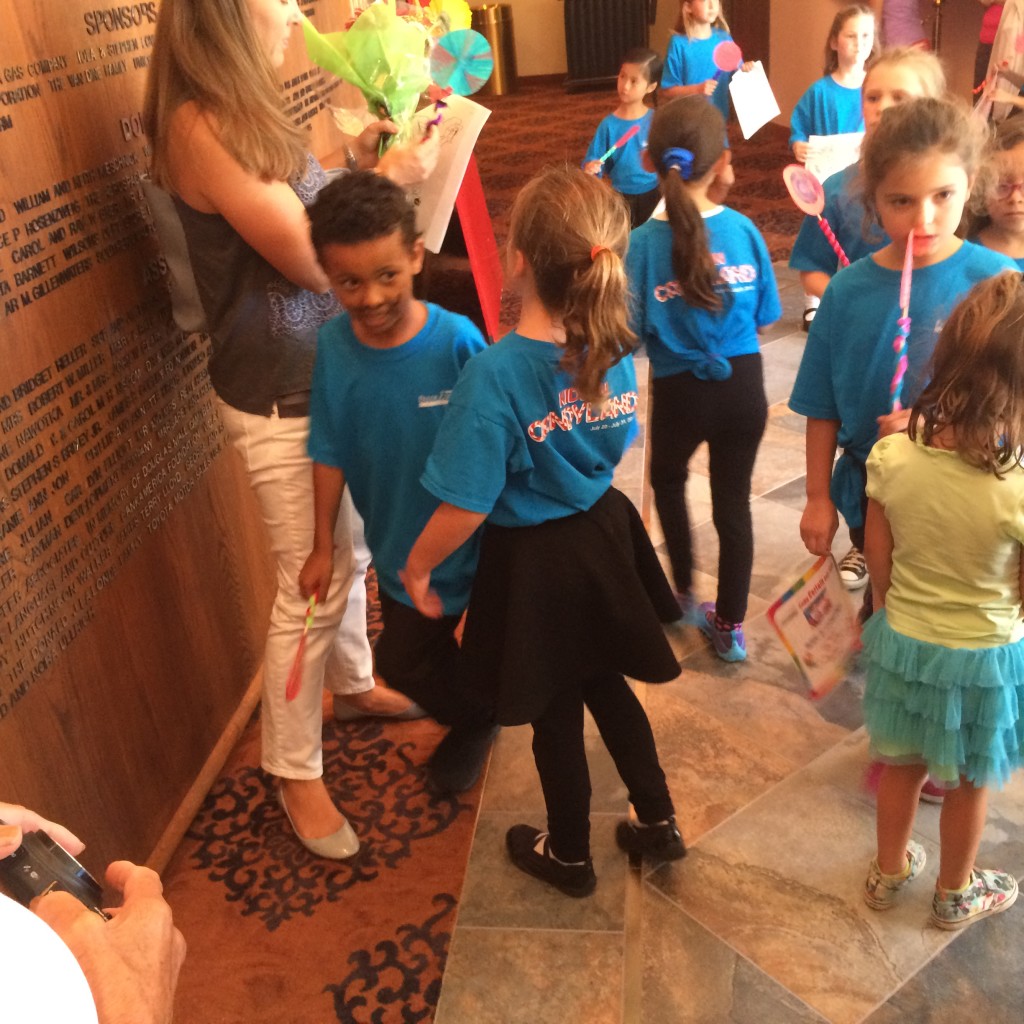 After he delivered his line, the audience and I erupted in laughter, my head jolted back like I'd been in a car accident, and D had made his stage debut in "Kids in Candyland."
He'd done what protagonists are supposed do, to step up and accept the call of action. D had stepped up and in an unusually powerful way, he had delivered his line with unique style.
I loved how his personality shined through his line, and I will always remember his look of joy. He knew he'd accomplished something big, and he was proud of his achievement.
Lately, he has been dressing up in a dress shirt with a tie and when I snap my fingers, ripping off his clothes and leaping off the sofa in his underwear with a red cape around his neck.
And now he was singing and dancing on stage with an ensemble of 60-plus kids and as a member of the Jolly Rancher age group for dances with extensive sequenced choreography.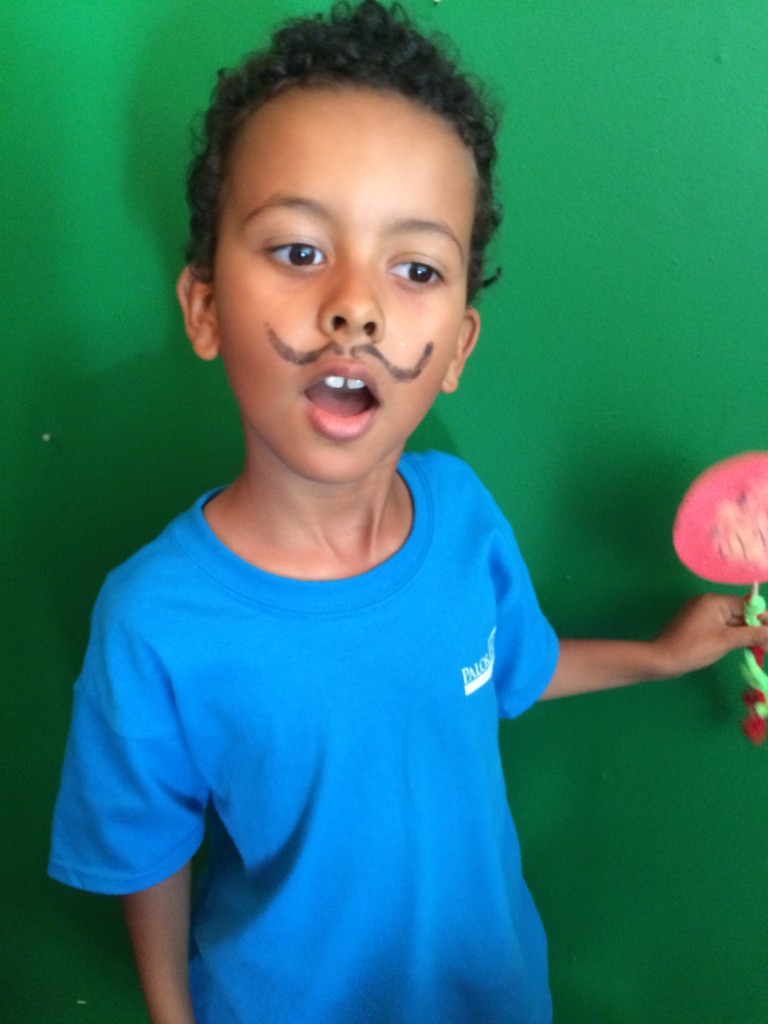 He stood frozen during most of the first song while everyone danced. Maybe, he was looking for his mom and dad, and we were hard to find in the back row, or he got a case of the stage jitters in front of a full house.
But from the second song on he didn't miss a beat and his face was beaming with an 150-watt smile during the entire show and so was mine while watching his first stage performance.
He'd rehearsed every day for two weeks to master the songs and dance choreography. And he'd done it. He'd made his stage debut, and I was so proud of him.
That something new born in D was courage. And that part of him that died was the fear he'd overcome.
I wanted to explain to D that courage is an on-going action, one that must be taken afresh in every new situation when fear creeps in his mind at the point in time when action is required.
Fear could be wanting to talk to a girl he likes, but this discussion on fear is probably a talk for when he is older, and facing more battles between fear and the need for courageous action.