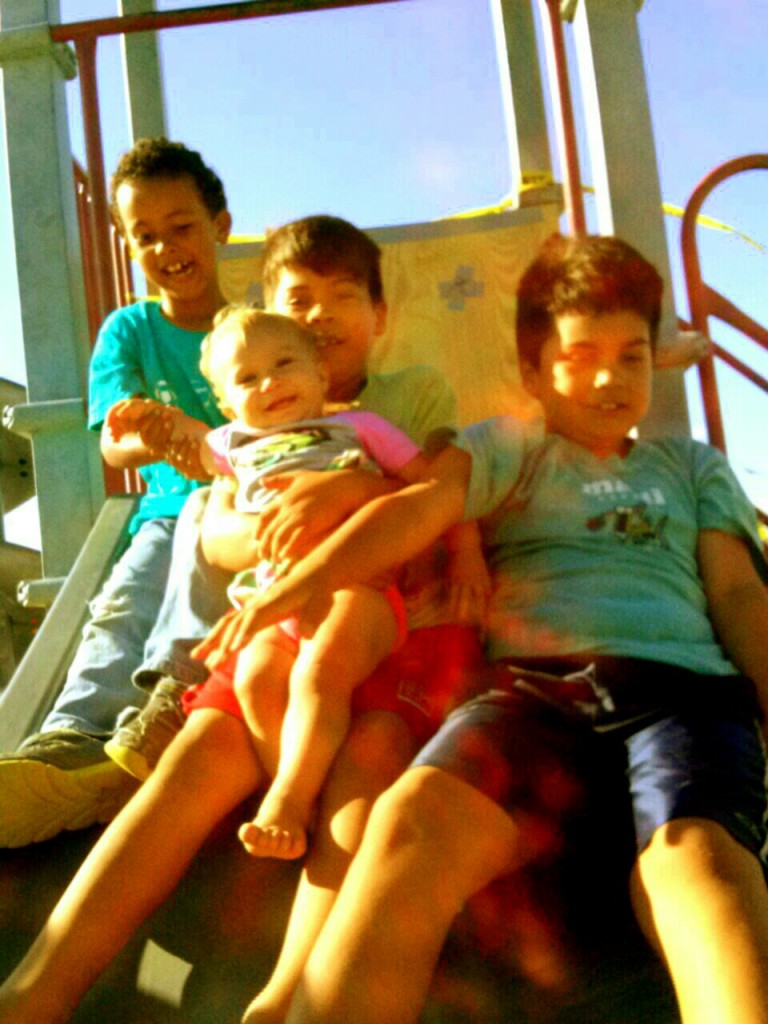 Here's a recipe for a sweet play date:
1. Invite two brothers to join D at the park.
2. Let them climb and play in a 25-foot rocket built
3. Then, and this is the most important ingredient, add the brothers' baby sister.
4. Stand back and marvel as the three boys become captivated by a one-year-old.
5. Laugh as they take turns fighting over who gets to push her on the swing.
6. Smile as you observe the boys follow her as she stumbles around on the grass.
7. Observe the boys fight some more over who gets to go down the slide with her.
8. Enjoy as the time flies by on a warm, breezy summer day.
9. I stayed fifteen feet away, per L's instructions, to let the boys play together.
10. I stuck to the L's plan too much; in fact, she said, I wasn't watching D enough.
11. All in all, it was a sweet Play Date, with me enjoying being on the sidelines.
12. A few days later, D was talking about having a baby sister named Margaret.