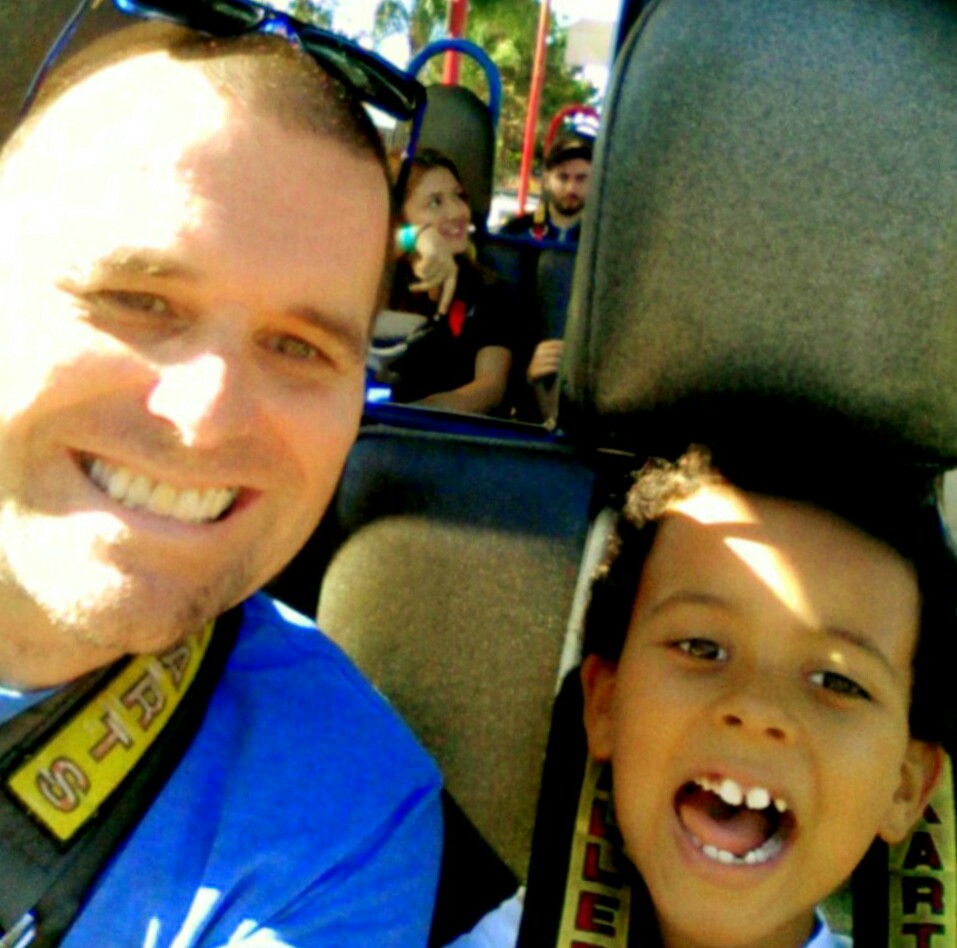 We maintained the lead for six or seven laps. D and I screamed as we circled the figure-eight, go-cart track around hairpin turns, my foot pushed down full throttle on the gas pedal.
Sure, our competition was mostly a pack of peach-fuzzed middle school boys and pubescent girls, but it still felt good to lead the pack, and then one go-cart after another passed us.
What else happened? We blew money very fast in the video arcade. I've never owned an X-Box, PS3 or Wii, and D's gaming skills reflect the fact that I've never been into playing video games.
This was one of the quickest way I've ever lost $2.95 three or four times in a row in ten minutes in the arcade. Each game lasted three or four minutes.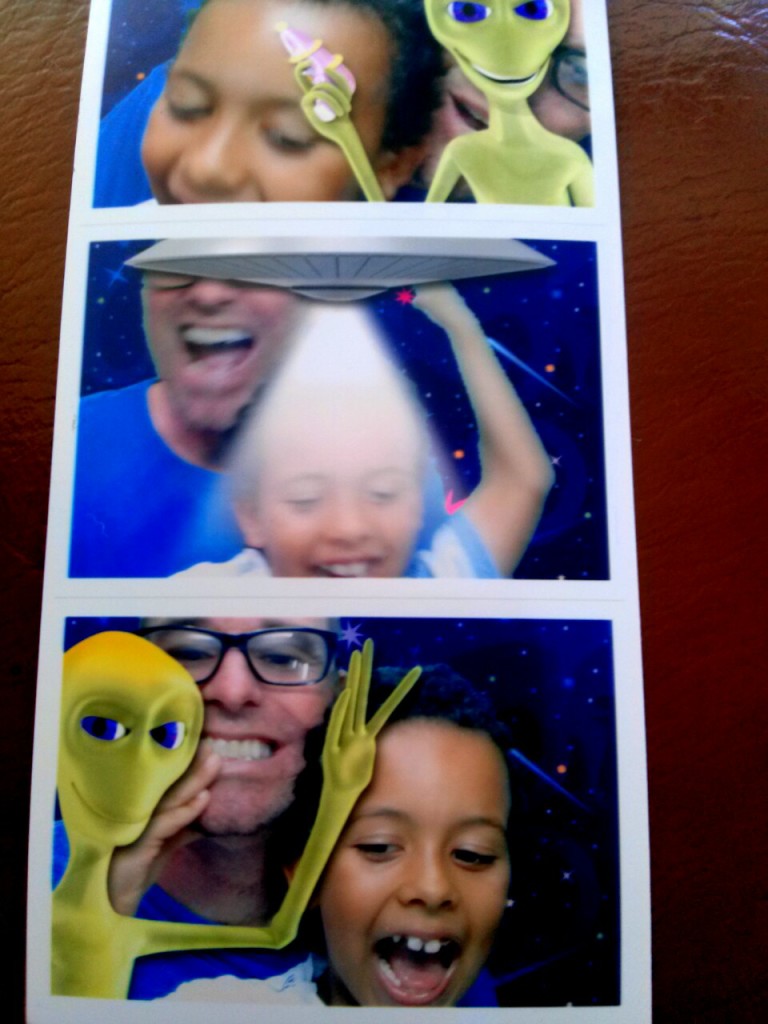 D loved shooting zombie pirates attacking his ship. He just wasn't the one calculating the cost each time I swiped my debit card to play again.
I thought of a scene from The Pursuit of Happiness where Will Smith and his son shoot a basketball, and he tells his son to not get his hopes up at being great at basketball since he never was.
And then the dad realizes the mistake he made and challenges his son to never let anyone, including himself, tell him that he can't do something.
No, I didn't tell D he would never be good at playing video games, but that thought crossed my mind every time I reswiped my debit card once again.
D liked taking pictures in the Photo Booth, giggling and making silly faces at an twiggy alien on the green screen. So we did it two times at $5 a pop.
A teenager could start a class for people like me—and D—teaching us how to play video games, explaining the buttons on the console and the tricks to progress through a game.
A few days ago, D played Minecraft at his friend C's house and had no clue what to do, and neither did I, so I was useless to provide assistance to him.
L and I have yet to seriously consider buying a video game console for D to learn to play video games the way most people do—by actually playing them.
If we do buy a game console, this will save us a few bucks on our next trip to the video arcade, and it will enable for D to become better at video games.