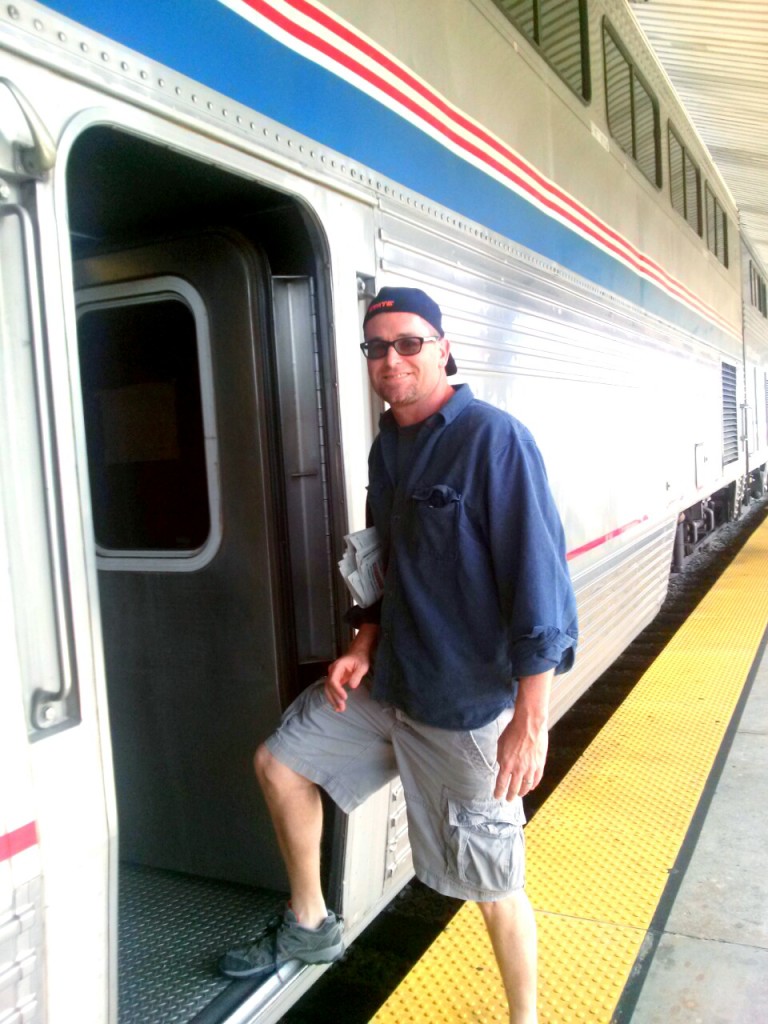 I'd been talking about taking a train trip for five years. I've been given cash for Christmas and birthdays for a trip and I had not yet stepped aboard a train.
So this was a trip I had to take, even if was only a little over an hour and change to my destined location and back, on Amtrak's Pacific Surfliner commuter train.
The Pacific Surfliner, in case you don't know, serves San Luis Obispo, Santa Barbara, Orange County, LA, and San Diego with stops at several smaller cities.
I read online that business class passengers receive complimentary beverages and light snacks. I rode in coach so I brought these accessories myself.
Prior to buying a ticket, I didn't really have a destination in mind. My two options were either North towards Santa Barbara or South to San Diego.
I had not made up my mind even as I was standing in line to buy a ticket. I just knew this was a trip I needed to take– somewhere.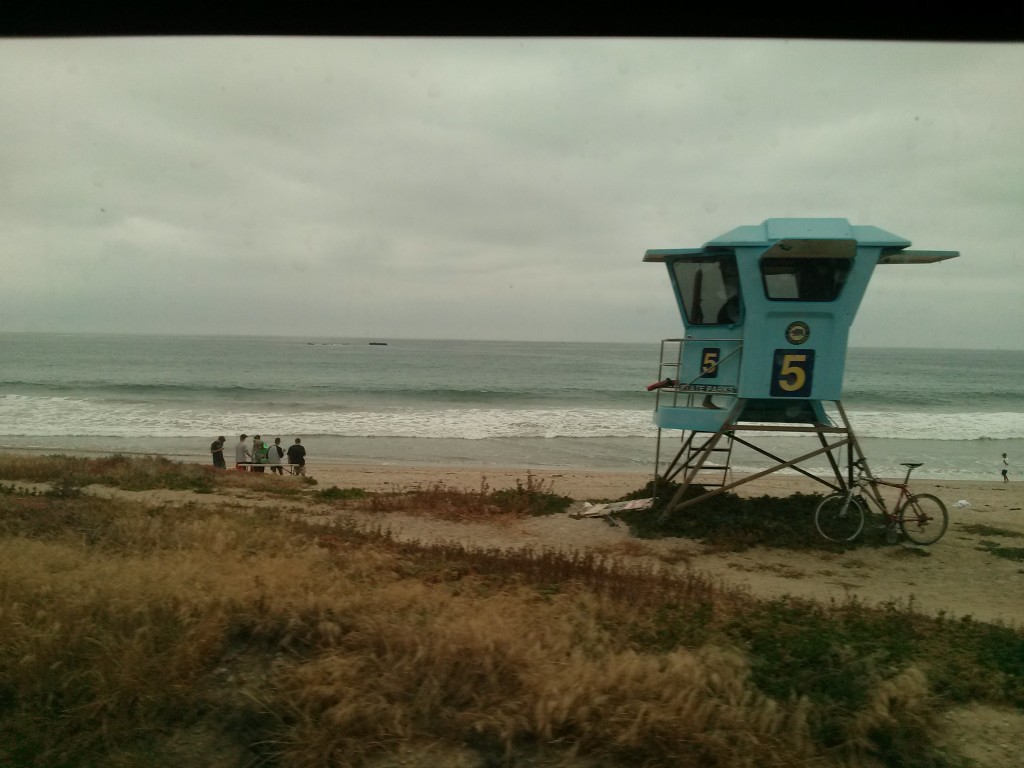 "What's a destination 30 minutes from San Diego?" I asked the ticket attendant, who looked at me like I had just escaped from a mental hospital.
I chose Oceanside (forty minutes from San Diego) because it allowed me to not take an entire day to myself–which is, ironically, what I needed.
I realized Santa Barbara would have been a much better destination while looking out at grey industrial buildings and graffiti on the LA river canal walls.
The Wife and I once took the Coast Starlight to Santa Barbara on a Easter Sunday, and it had an observation car with large windows with coastal views.
On that trip, I remember getting mooned by a person along the tracks. And it was relaxing just gazing out the windows at the sandy beaches passing us by.
The views on the Pacific Surfliner eventually turned into beach views the further away we got from Los Angeles and the closer we go to San Diego.
It wasn't the long train adventure like the one I want to take some day on Amtrak from LA to Seattle through the rugged, natural beauty of Oregon.
Basically, when I reached my destination, I got off and hung out for forty minutes and then a South-bound train looped me back to the start of my trip.
But, even though I didn't go very far, I felt satisfied disembarking the train, joining the exiting passengers and knowing I'd, at least, gone somewhere.
While it didn't live up to my fantasies of train travel due to the short distance, it still served its purpose to keep my dream alive.