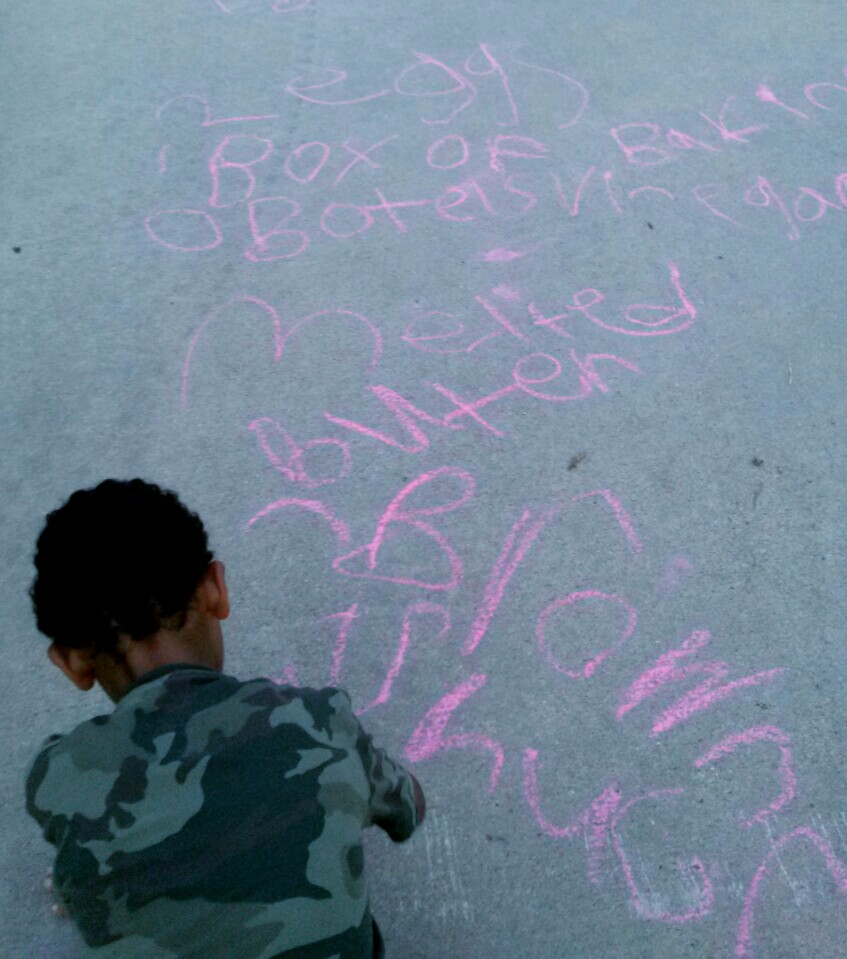 Two eggs
One box of baking soda
0 bottles of vinegar
Melted butter
Brown shugar
It was a recipe for Ginger Bread cookies—which were on his mind. The zero bottles of vinegar his sense of humor and memory of blowing up volcanos.
The volcanos has been our "go-to" summer fun since I bought a science experiment book (volcanos is the only one we've done so far).
His friend C wanted him to play, and his mom wanted him to ride his scooter, but I liked how he was committed to doing what he wanted to do.
"I'm right in the middle of something," he told his friend C.
His handwriting was improved, and there were only a few spelling errors (shugar, botels), and I liked the fact that his writing topic was self-initiated.
I only intervened when C tried to run into D with his bike. We baked cookies the night before, so this must have been his inspiration.
I wish I could bottle up his amazingly focused attention for future writing assignments and save it when needed for the upcoming school year.