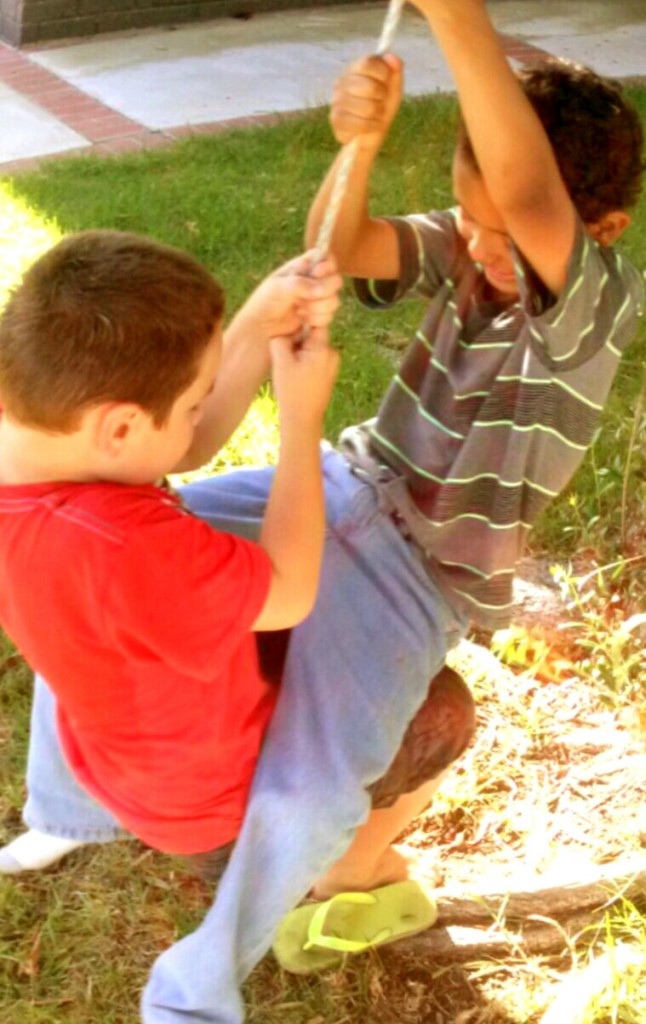 A year ago, D and his buddy C were pretty much inseparable during the summer. Ok, so their friendship was really more of a love-hate relationship.
The hate came from D doing things to get C upset like throwing his toys in the pond. He even pushed him into the pond once ("I was teaching him how to swim," he said.)
But I thought many of D's behaviors fell within typical six-year-old kid range, and C (who is five) could have reacted less emotionally to what D was doing.
They were too young for sports, riding bikes, and most cooperative games. They brought Legos to the park and fought over which pieces they wanted.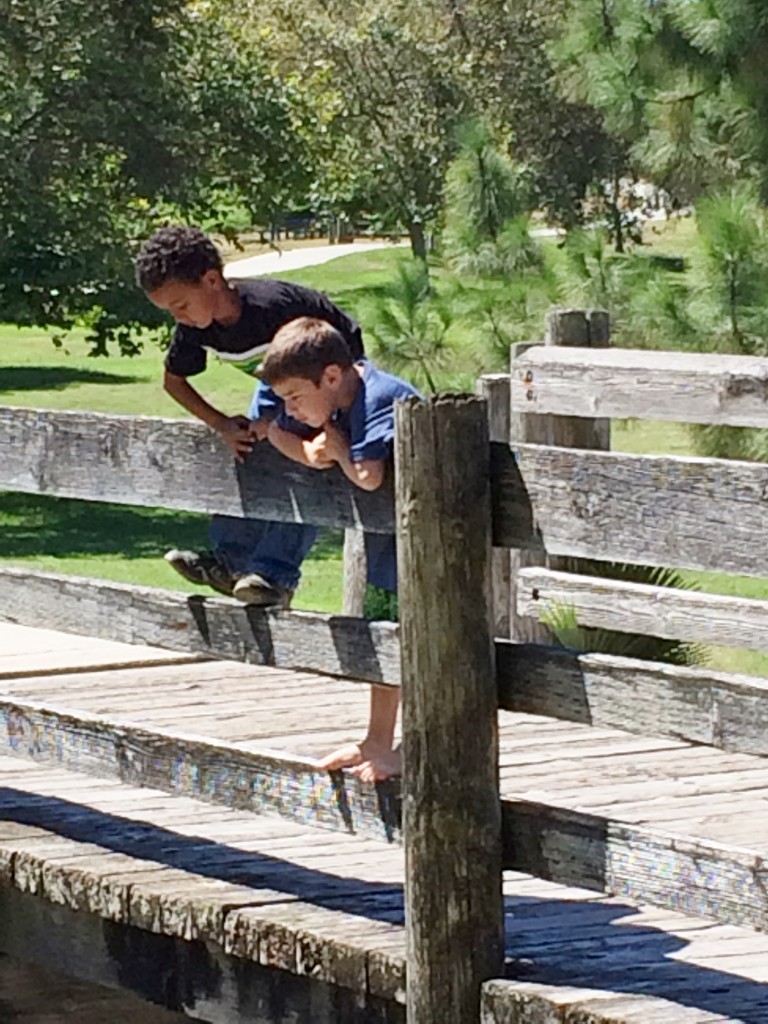 Their favorite activity was creating "epic" waterfalls by me flicking water from the edge of a pond into a series of concrete drainage basins and canals.
C's house was off limits because D is allergic to cats. They were restricted from playing in our house, so they mostly played at the pond, which became repetitive to me.
So I invented, well, copied the Scare game from Monster's University. D liked hiding behind building corners at the park and screaming to scare C.
I admit I liked the game, too. But C's sensitive ears didn't like the loud screams and he would often have a mini-meltdown–which was reinforcing to D.
Fast forward to this summer. D can go a week without seeing C, and he told him a few days ago, "I don't want to be your friend…ever again."
I liked the explanation he gave me later.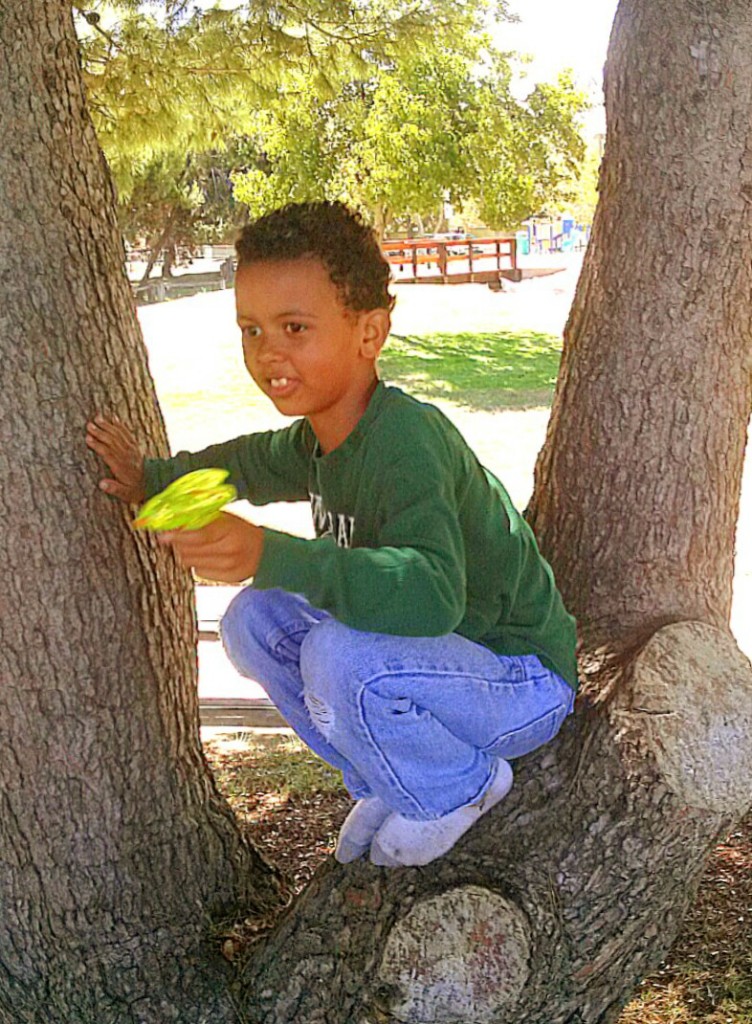 "You tell a friend you don't want to be their friend when you're mad at them," he said, one of the lessons he must have learned in first grade at school.
So when we saw C outside his house with a squirt bottle, and it was an Indian summer day, my first thought went to an epic squirt gun battle.
Shooting streams of water at one other could heal whatever had come between them, I figured, and recharge their relationship–all in a good fun time.
So they chased each other around building corners, shooting and reloading their water pistols, and the bad will between them was soon completely forgotten.
The minutes flew by and that's how I measure social development in D: long stretches of sustained social interaction minus any inappropriate behavior.
Deep down, I knew he would resolve his beef with C, and he didn't need my help. Whatever it was, it just needed to work its way out of his system.
It's a skill to grieve a wrong and to move on with the relationship, and I knew he could handle it on his own, without any help from me.