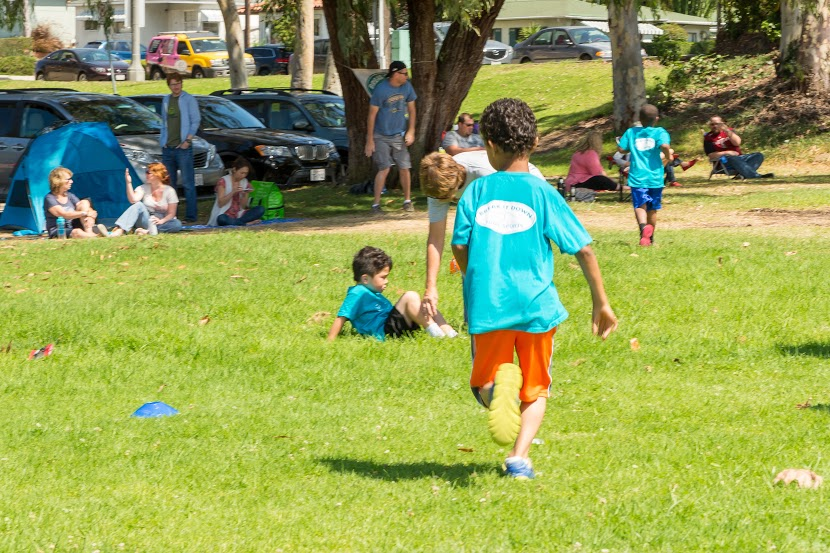 I'd just finished asking a fellow dad if a program teaching sports to kids with special needs would make a good documentary subject. "There is no audience for it," said the dad who works as a film editor for the Voice.
The scrimmage began, and we both pulled out our phones, and D suddenly broke away from the pack with the soccer ball, kicking the ball two or three times, and my spirit soared as he approached the goal, ready to kick it towards the net.
He had a huge grin, and nearly tripped over the ball, before making a solid kick that rolled just wide right of the goal and landed at my feet, so I kicked the ball back in his direction, and it was slightly wide right.
My only regret was that my pass did not reach its intended target.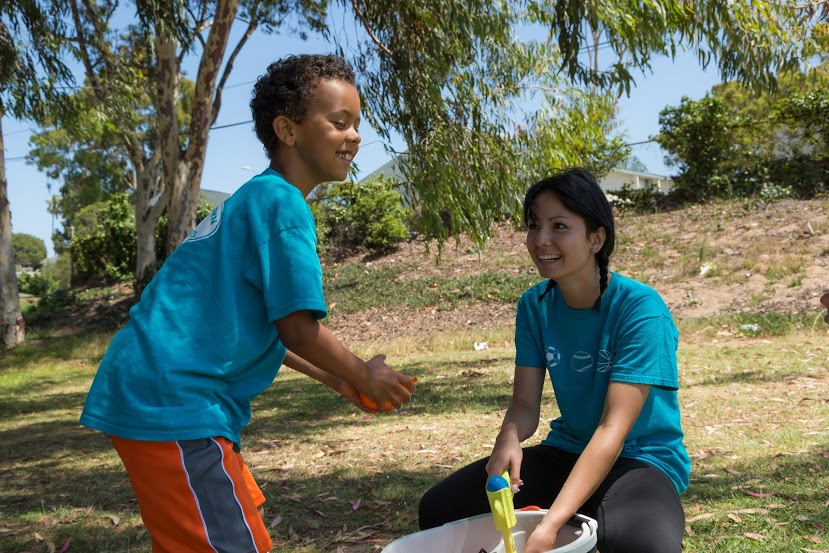 When I told the Wife this story, she said I should definitely not have kicked the ball back to D. But I didn't care. This wasn't AYSO or a World Cup Game. This was ten to twelve kids learning to play a sport.
A year ago, D and I watched "Autism the Musical," an indie documentary on a group of pre-tweens on the spectrum performing an original musical. We liked the actors' quirky personalities, and I enjoyed the obstacles the actors were overcoming.
The drama teacher responsible for the whole thing reminded me of the two ABA therapists who started the sports program. Maybe, there is a "documentary" audience for teaching sports to kids with special needs, but I love watching every minute of D's soccer class.
I know the back story on my son and the other kids in his class: How kicking, catching or throwing balls does not come easy or natural to them.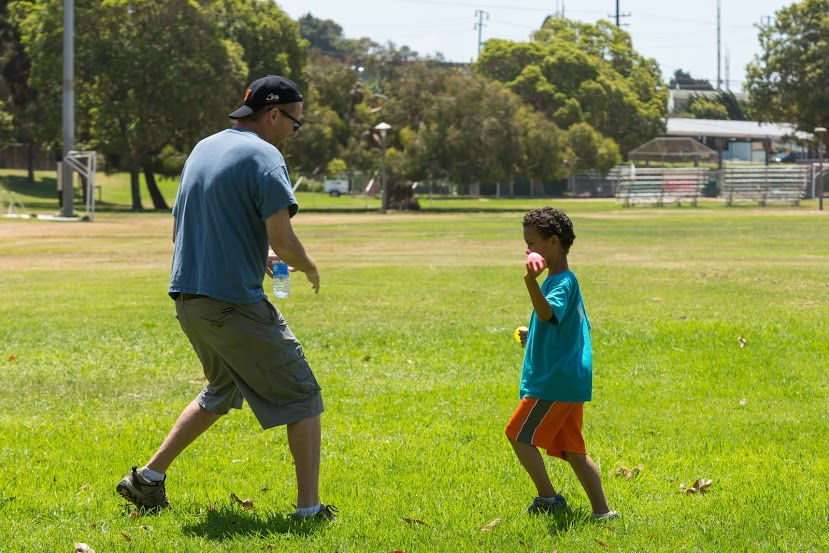 That's why I was excited by D's breakaway. He was kicking the ball, trying to score, and he's never been a kid who is into balls or sports. He has more interest in acting, singing, and drawing, anything related to creating.
Sports may not be in his future, and though I played baseball, football, and basketball with the changing of the seasons, that's perfectly fine with me. The purpose of parenting isn't to reproduce a person like yourself.
It is to encourage your child to develop their own abilities and let them be the unique person they are. Still, I am glad he is discovering the thrill of kicking a soccer ball towards the goal and even the agony of a near miss.