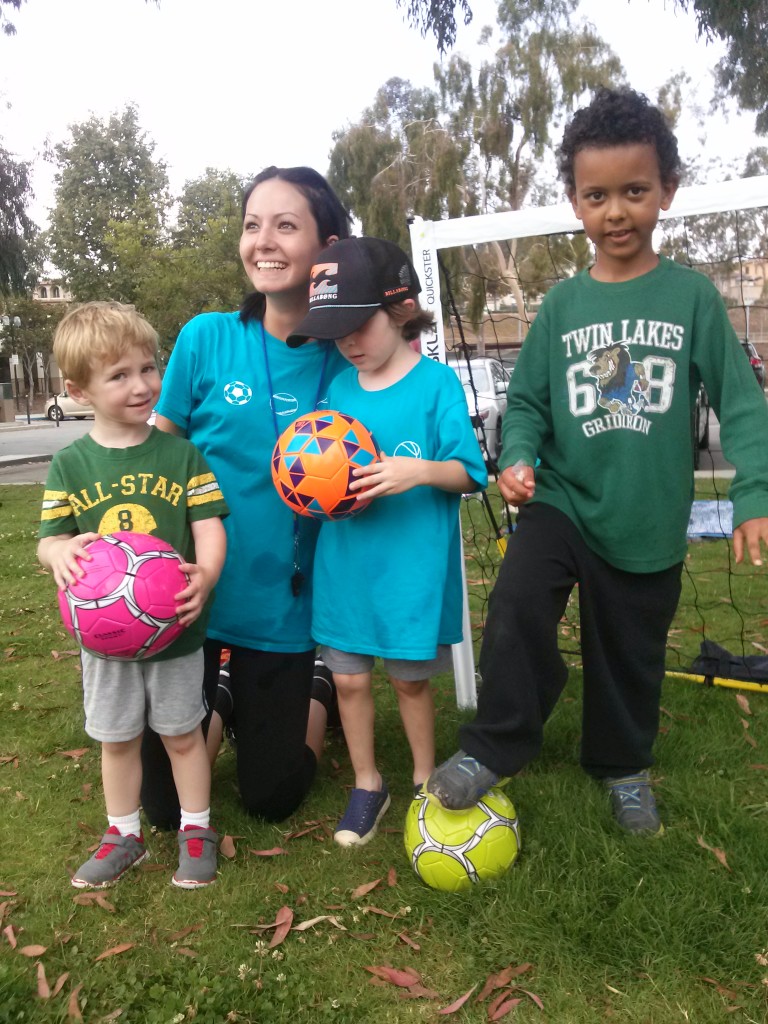 It was probably an attention getting ploy, a way to interrupt a conversation from his mom and dad and to sway a little talk his way. But maybe not…
"I can name three soccer players," D said at the dinner table.
This was crossing a new conversational frontier for him at age seven: Sports talk. I don't remember him ever talking about sports before.
This is one of the development of D's participation in his "Break it Down" Total Sports class, where he's learned to play basketball, baseball and soccer.
So, excited by this unexpected conversation, I stood between D at the table and the Wife in the kitchen, asking questions in an super-animated voice.
"What's one player's name?" I asked.
"Hope Solo."
"What position does she play?"
"Goalie."
"What's another player?"
"Karli Lloyd."
"What's one more soccer player you know?"
Ok. So he forgot the third player's name. Still knowing two soccer players' names was enough to impress his mom and dad.
That didn't change the fact we chose to go the park than watch the U.S. women's team beat Japan in the World Cup Final.
However, I was excited to see soccer players have entered the geography of his mind, joining super heroes and animated tv characters.
To be sure, Larry and Bob from the Veggie Tales still reign supreme, and he has an undying love for Grover and Sesame Street characters.
But I'm glad he's made room for pop culture icons like Mike Trout, Kobe Bryant, Chris Paul, Blake Griffin, Hope Solo, and Karli Lloyd.
Oh, the places our conversations can now go!