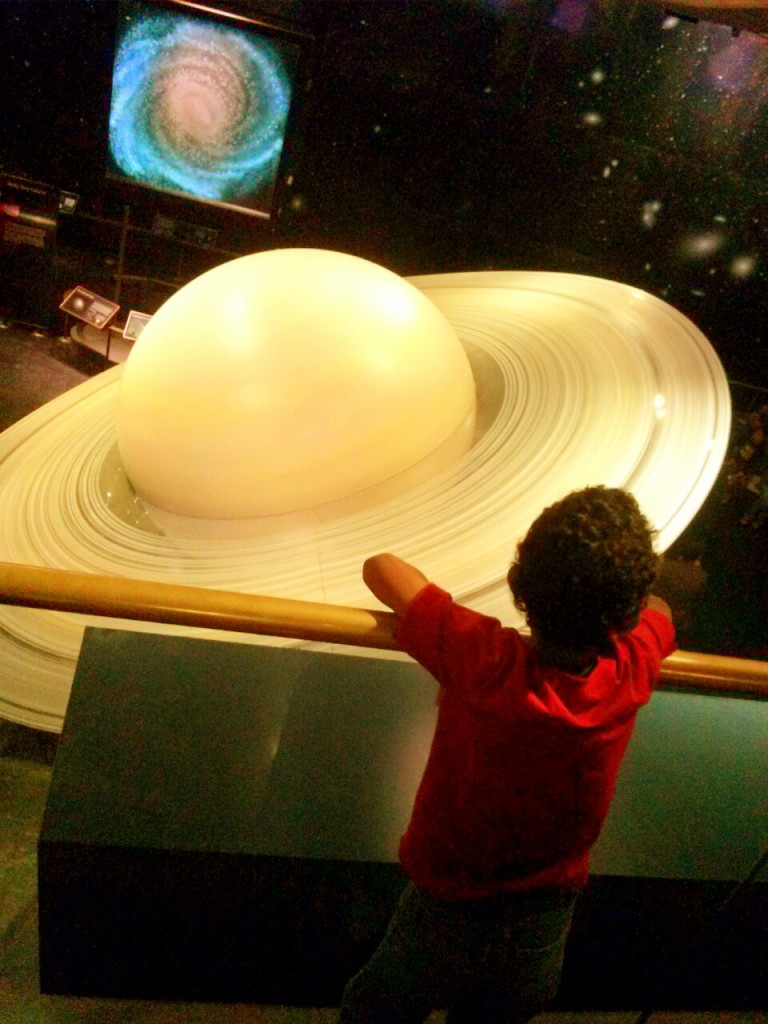 We bicker, argue, disagree. The topics always seem pointless and benign to me–but to the Wife they are always urgent and life-and-death matters. Always.
She likes to enforce behavior. I am a more carefree.
She is the Queen Bee. I am the Fun Dad.
D is caught in the middle of our contrasting parenting styles, having to negotiate between his mom's strict and my lackadaisical style.
We're both stubborn and stick to our parenting styles, and I'm realizing I need to change. For our sanity and the health of our son.
So Griffith Observatory was a litmus test: a chance to see if I'd be united with the Wife's plan, and if my parenting had changed since our last visit.
You see, D got excited in our last visit by seeing, Mercury, Venus, Earth, Mars, Jupiter, Saturn and Uranus. He was like a kid on Christmas morning.
Pardon the cliché, and when I didn't corral him from running, the Wife got upset at my limited parenting skills, and my lack of action…
So the Wife cut our trip short. I thought D deserved a second chance. But that was then and this is now.
This time, I was on board with the Wife's no-running plan, though I think it's okay for kids to occasionally run from Point A to B, if they get excited.
But I get it…a planetarium isn't the best place to run, even if seeing models of the planets make the neurons fire faster in D's brain.
True, it was mostly the Wife giving D behavior reminders. This is her normal mode, mine is to connect and play with our son.
But, lately, things have been gradually changing.
The Wife has been connecting more with D, and just as strangely, I've been sprinkling behavior reminders into my discourse with D.
The effect on D has been remarkable–his behavior has improved the more united we've become in our parenting.
This is what a counselor told us to do. We're finding the "common ground" in our parenting and, believe it or not, our trip went off without a hitch.
No bickering, arguing, disagreeing. Amazingly, we all got along just fine.