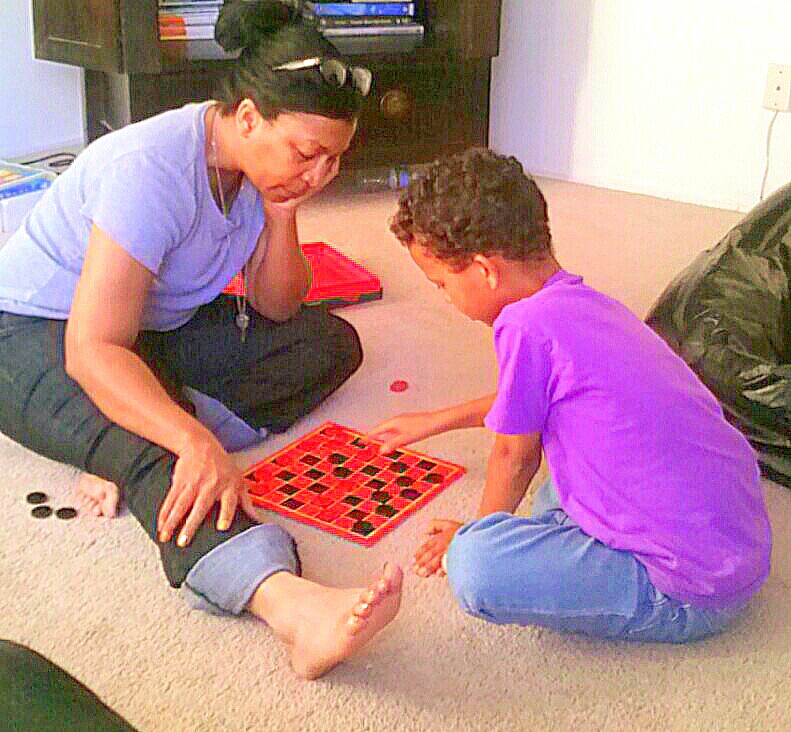 This is the summer of…checkers.
D and I tandem played a teenage
park and rec worker before D
heard the Ice Cream truck song,
and we said a good-bye and ran
toward the jingle. Game over.
He played his mom, glasses
perched on her head, on the
living room floor before she
got upset when he started
fumbling the pieces with
his fingers. Game over.
Then it happened …
D and I played his friend
Dilon and D stayed focused
the entire game. It was a
small step, but a giant leap
forward. There was no flag
planting ceremony, no phone
call from the President, no
worry if spacesuits could
have the moon's temperature.
But I marveled at his calm
focus as we plotted strategy
leaping red pieces, criss-crossing,
the board. It was a small
step, but a giant leap forward.