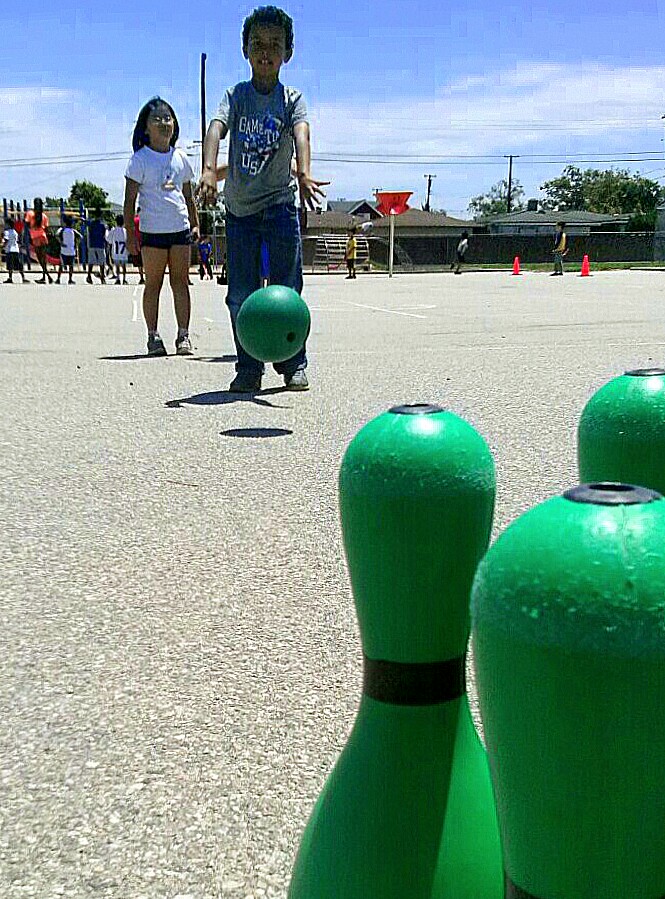 The form was unorthodox
not like a professional bowler,
yet he knocked down pins
with a green rubber ball:
first, with an over-the-head
toss and, second, a basketball
bounce pass, third, a grandma
style, underhand toss, maybe
he is experiment with different
delivery styles, I thought, and
then he jumped up and down
when the pins collided and fell
down. Strike!
The main thing is, he was on the
concrete slab playing the game.
This was Sports Day at his school
and he sat on the sideline watching
kids slap and run after an orange
disc hockey puck, and he climbed
up a jungle playground structure,
keeping half an eye on the hockey
game, and then went from observer
to a participant with the offer of
a stick of gum. Kudos to his mom
for knowing the right motivation
buttons to push.