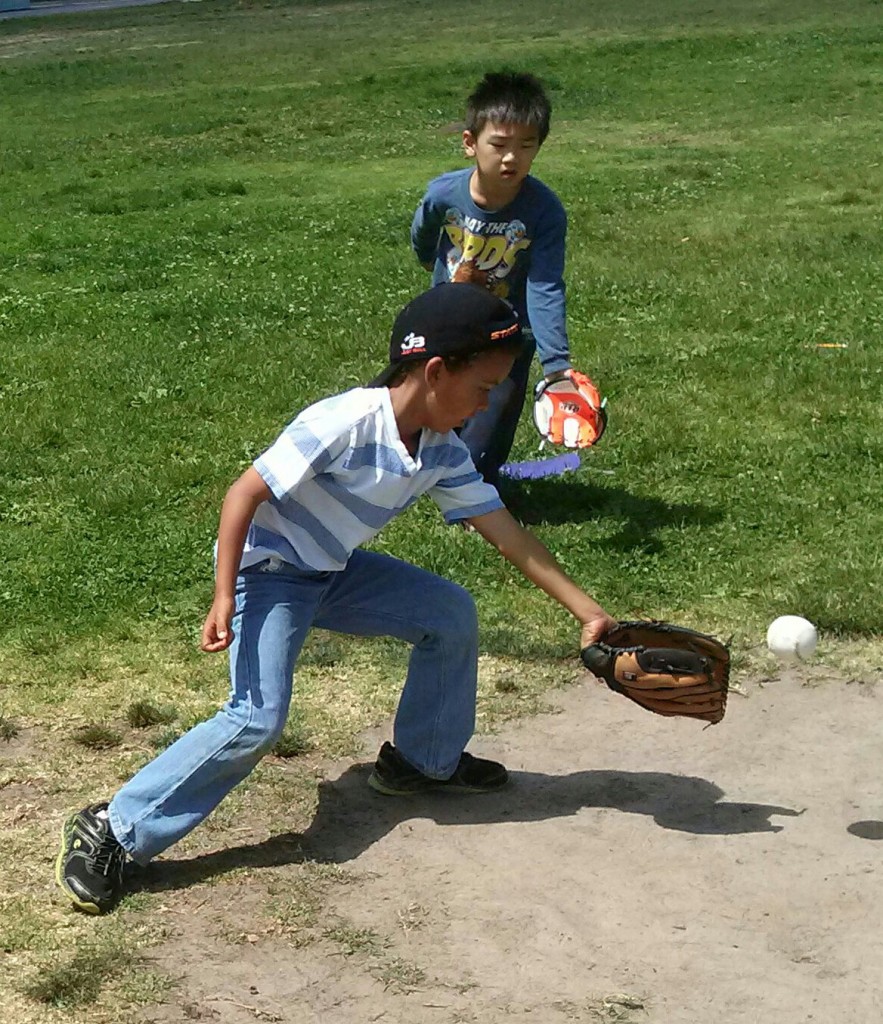 My teammates included a fellow dad, a mom, and three-year-old sibling, and before we took to the diamond, I wanted D's team to know this was going to be a serious game.
D's instructors had led his team to put their hands together and yell,"Three, two, one…Go kids!" So I gathered our team together and we yelled, "one, two, three…Parents Rule!"
The spirit of baseball cme alive when I laid down a perfect bunt to the second baseman, allowing D's teammate Nick to scoop it up just in time to tag out his mother.
Of course, the game included plenty of follies: bobbled baseball and just-missed tags on behalf of the parents' team, and it was the type not coming from rusty baseball skills.
Call it baseball chivalry.
I felt bad when my competitive instincts took over and I ran fast to home plate and tagged out D. I thought the game needed to lend credibility to our pre-game chant.
No one bothered to keep score. This was just a group of kids learning to play baseball and sharing the experience with their parents.
It was an awesome feeling due to the kids being able to enjoy the simple joys of baseball: hitting the ball, running the bases, tagging out a runner and just being part of a baseball team.
The kids showed off the baseball skills they had developed over the past seven weeks and, best of all, there was a steady stream of smiles and laughs from the kids and the parents.
Fun was the name of the game as it should be for kids just learning the game, but I confess my competitive instincts kicked in a few more times.
I fielded a ground ball with base runners on first and second and whipped it from first the third base, just in time for a force out.
"Why am I out?" the runner asked. "No one tagged me."
This took some explaining since D's teachers had not introduced the concept of a tag out. So I advanced baseball knowledge or co
And then we went backing to have fun. D fielded a ground ball and chased after a parent, and I couldn't tell which was more fun: chasing or tagging him out.
It was baseball with the spirit of tag, and it was all fun.