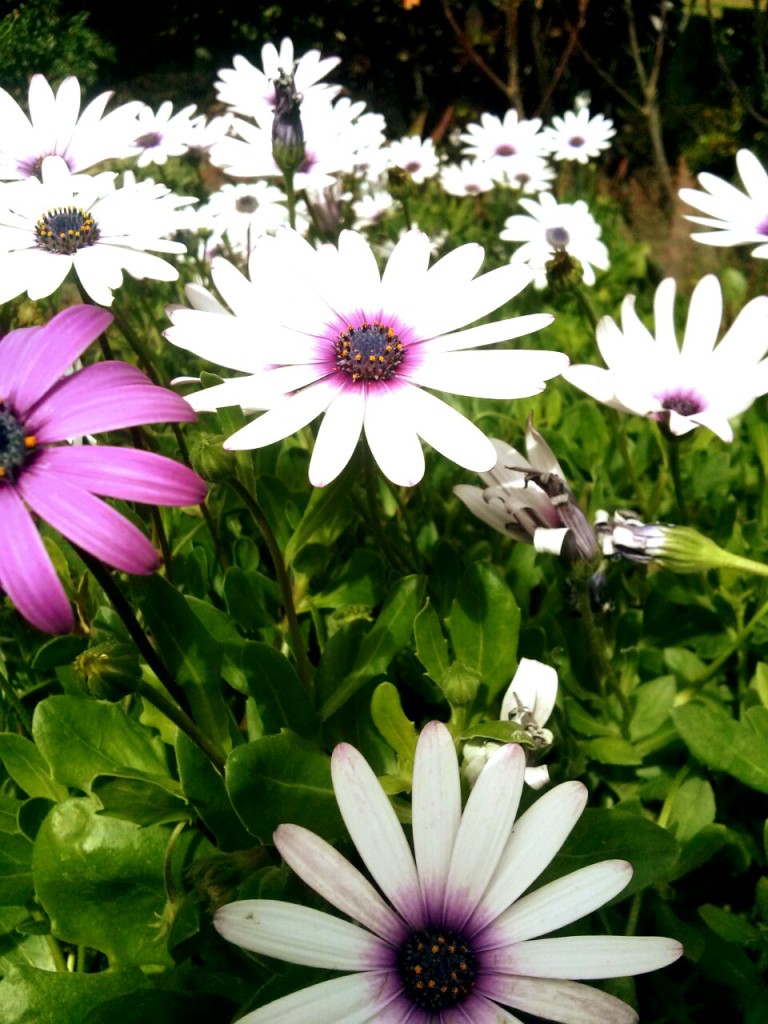 If you were walking to the bookstore With your child and some random thing caught their attention, I suspect you might stop and look at flowers, too.
You know, to pass the time.
So we did, and I noticed the beauty of the colors and the flower composition and the intricate designs I would not have otherwise seen had a random object not caught D's eye which probably fascinated him.
The beauty of a flower got me thinking of the majesty of God's creation. Then I remembered D's latest ABA goal of not touching plants or objects while walking to the park.
It is a goal we practiced on a recent walk to the park with his therapist watching us to record how the number of times he was distracted by plants, bugs, and shiny objects.
You see my dilemma, don't you?
As a sensory kid, D could stop and touch over fifty or more objects, I'm exaggerating a bit, or study the sewer grate on our walk to the bookstore. That's the fun of walking to the bookstore for him.
So I had to decide how committed I was going to be to this "no touching" goal on our walk to the bookstore. The Wife has told me several times, "your hard work is paying thousands of dollars for his therapy."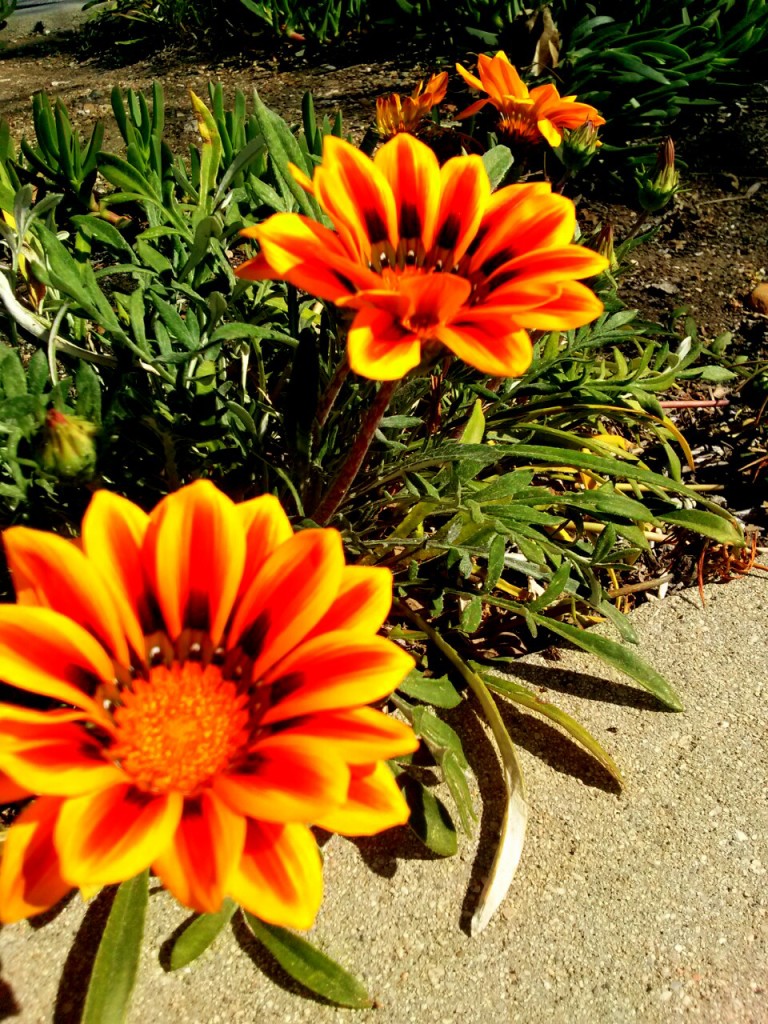 This is her way of informing me that I should apply all the objectives of his ABA lessons in parenting our son; however, if the beauty of a flower got me thinking, who knows what his mind may be womdering when he stops to examine something?
D is starting first grade next week. There will many faces and social cues to respond to, lots of distractions for a kid who notices everything. Therefore, I'm sure this ABA goal is good for him, but it feels extreme on a walk to the bookstore.