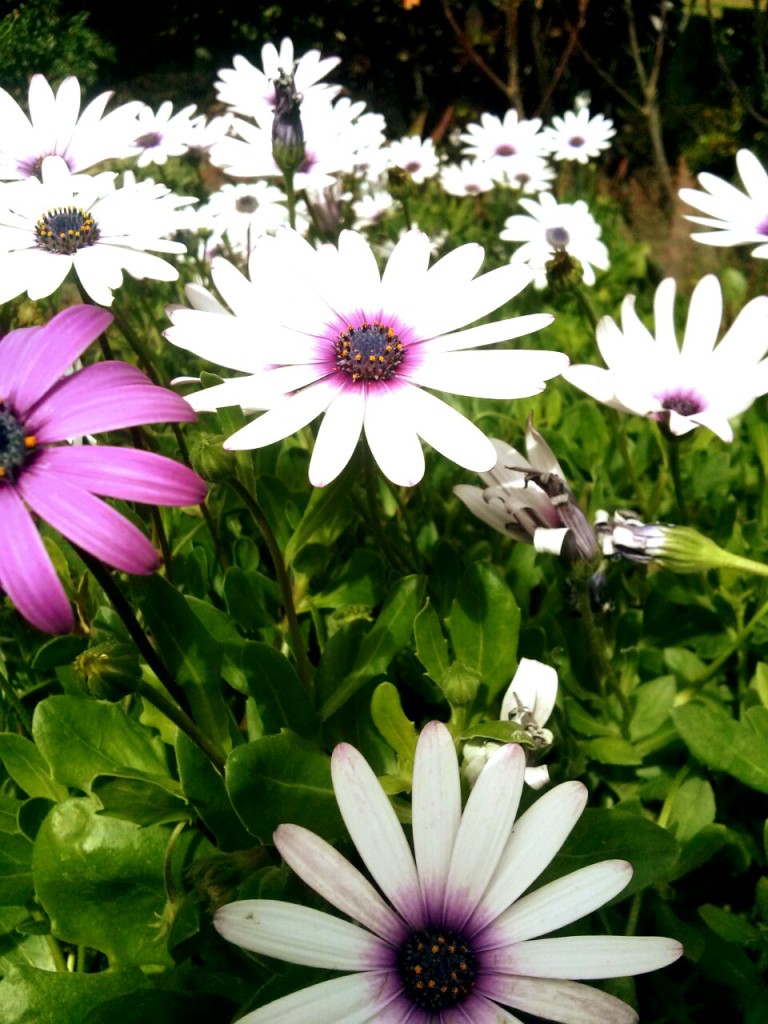 If you were walking to the bookstore with your child and some random thing caught their attention, I suspect you might stop and look at flowers, too. You know, to pass the time.
So we stopped for a moment, and I noticed the beauty of the colors and the flower composition and the intricate designs I would not have otherwise seen had a random object not caught D's eye and fascinated him.
The intricate design of a flower got me thinking of the beauty of God's creation. Then I remembered D's latest ABA goal is not touching plants or objects while walking to the park.
It is a goal we practiced on a recent walk to the park with his therapist watching us to record how the number of times he was distracted by plants, bugs, and shiny objects.
In theory, I understand the purpose of the goal: to get D to avoid being distracted to make it from point A to B, and I can see it's usefulness in a classroom where D will need to keep his attention on a teacher.
But you see my dilemma, don't you?
As a sensory kid, D could stop and touch over fifty or more objects, I'm exaggerating a bit, or study the sewer grate on our walk to the bookstore. That's the fun of walking to the bookstore for him.
So I had to decide just how committed I am going to be to this "no touching" goal on our walk to the bookstore. L has told me several times, "your hard work is paying thousands of dollars for his therapy."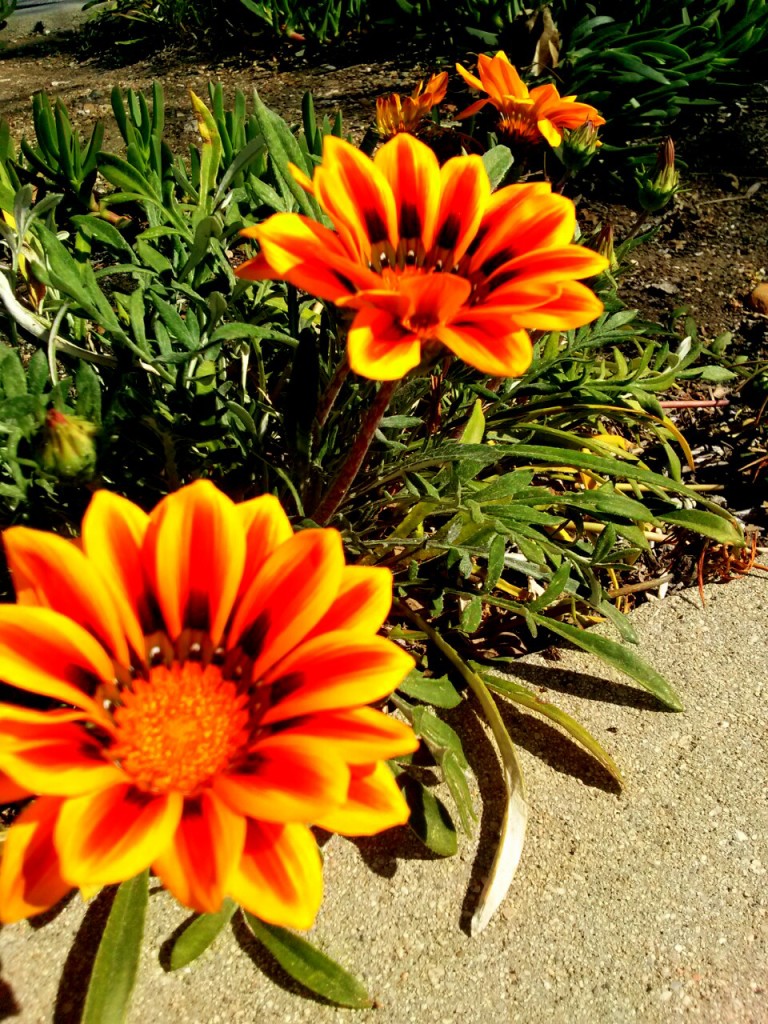 This is her way of saying I should apply all the objectives of his ABA lessons; however, if the design of a flower got me to thinking about God, who knows what D's mind may be wondering when he stops to examine something?
D was home schooled by his his mom in kindergarten–and through two-thirds of first-grade–and he will be joining a first-grade classroom in a public school next week with 30 kids.
There will be many faces, all sorts of people and objects to be distracted, for a kid attracted to small details–and many social cues to respond from adults and kids alike.
Therefore, I'm sure this ABA goal is good for him, but it feels extreme to me on a walk to the bookstore. He has taken to calling one of his ABA therapists–who is new to ABA–Crazy Alien Pants Laura.
I can sense his therapist has no connection with D, and he has reached the age where he is no longer willing to comply with repeated activities unless they seem relevant and meaningful to him.
So he seems to have reached the end of the ABA road. Whatever value he has gained from ABA–if it has "rewired" some of his atypical tendencies like stemming–it's impossible to know if it's because of ABA.
Sure, listening and complying to all the requests from his therapists–at an age when he was prone to engage in excessive stimming–may have contributed to a decrease in his stereotypy.
But, then again, it could be result of natural development? One thing is for sure: ABA has worn out it's usefulness, or D has outgrown its value…or the goals created by his supervisor are irrelevant to him.
That's what D is saying–by his calling his therapist Crazy Alien Pants Laura–and the wife and I agreed with our son, ending his ABA a few weeks later.