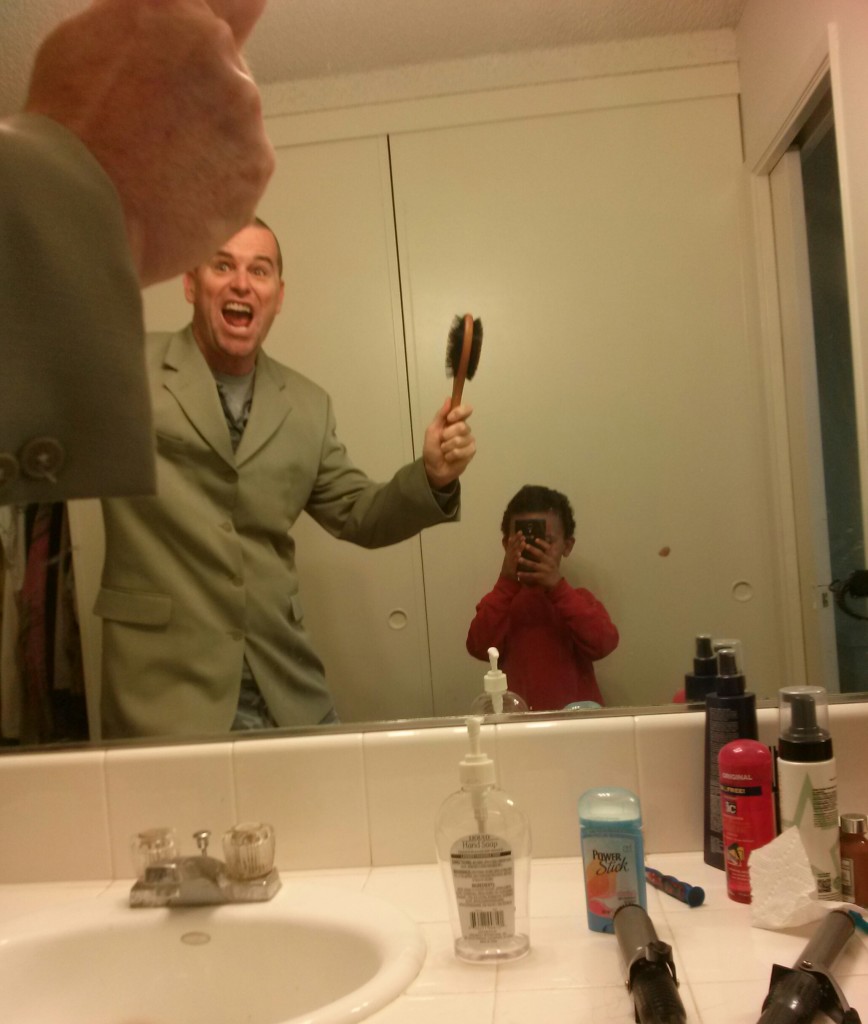 So, um, yeah, I have some explaining to do. He likes to pretend to be super heroes in front of the bathroom mirror. Or imitate You tube videos giving instructions on how to put stickers and accessories on Marvel mini-munnies.
So, after listening for awhile, I joined him, grabbing a brush and became Huxley from Adventures of Elmo in Grouchland. Huxley or Boss is the nickname he has given me–and Bug his nickname–after the two main characters.
The tan coat was his costume idea and an invitation into his creative world. "If I touch it, it's mine," I said, quoting one of Huxley's most famous lines.
This was me modeling beginning acting skills by establishing a character with my voice and body movements and using a hairbrush as prop.
It was serious fun and pure creative expression, a glimpse into my son's imagination and not any different than the "improv" games I teach my drama students.