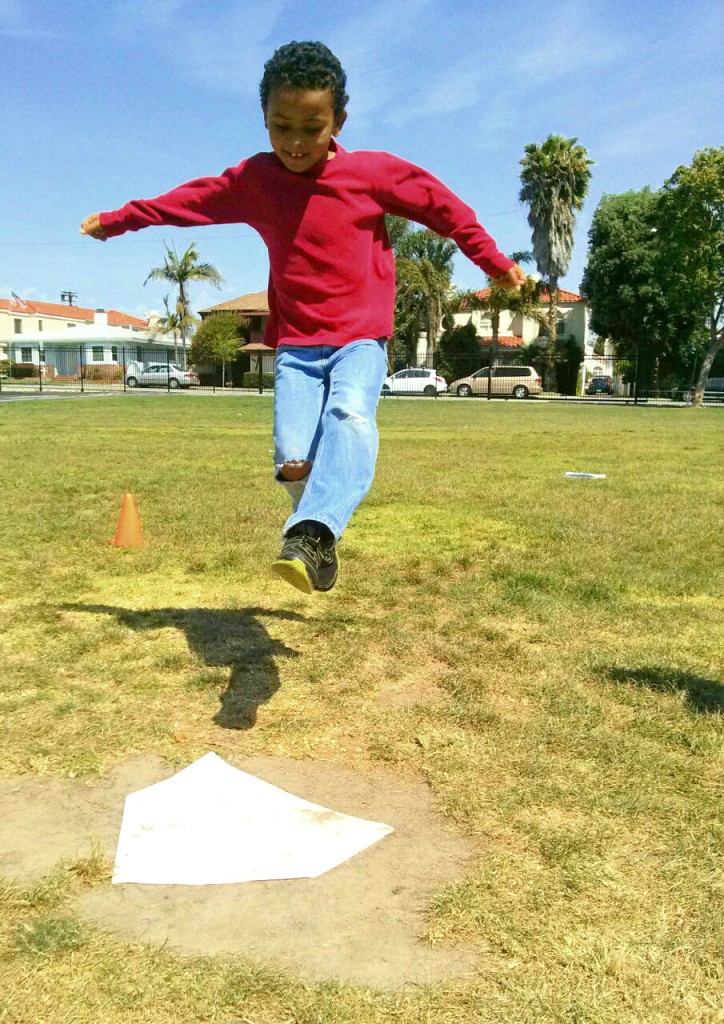 You want to make a kid excited? Ask him to run the bases and see what happens.
I watched as my son sprinted from third base, leaped in the air a few feet away and practically glided to home plate.
Maybe he had some pent up excitement since his teacher told him to stop at each base when a new batter was up.
Yes, baseball is fun.
Ok so. Maybe, he could have handled t-ball or soccer at age five or six. And he might have even rocked it. Or maybe not.
He had–and still does have—difficulty regulating his body and executing many gross motor activities with fluidness.
Imagine the difficulty of standing in the infield or outfield for long stretches when you have trouble standing still.
Consider throwing, catching or hitting a baseball when you find most gross motor activities to be a challenge.
So, wisely (we thought), the Wife and I chose to hold back on the whole sports thing.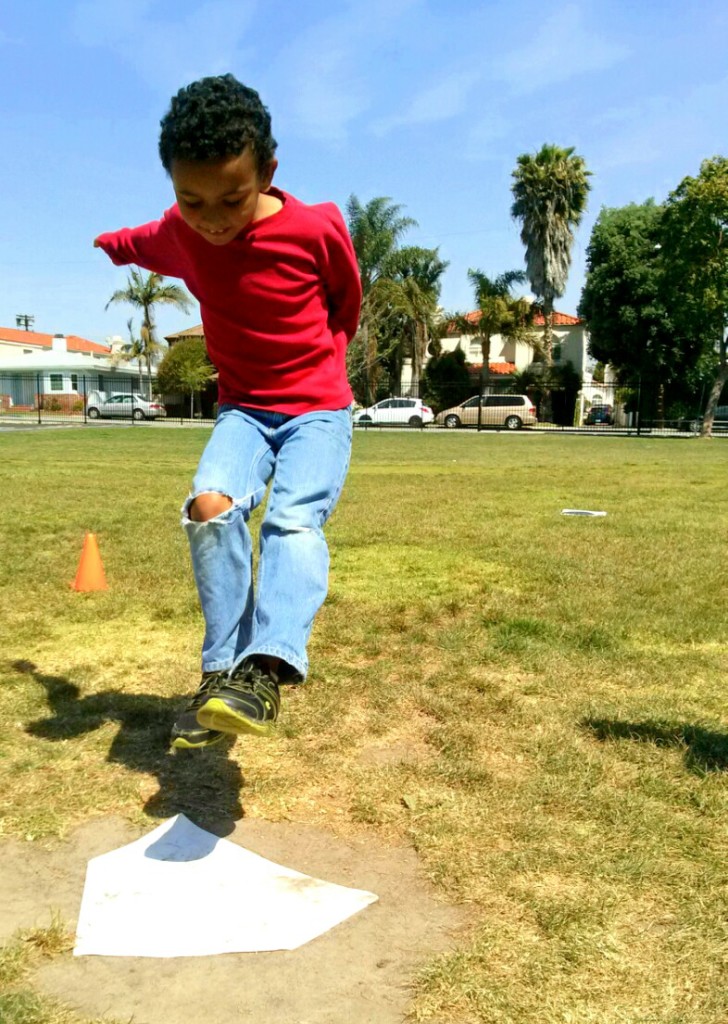 Then we found "Break it Down" Total Sports, a class designed by ABA therapists to make sports accessible to kids with special needs.
"Break it Down" Total Sports combines learning a sport with toy breaks on a blanket every twenty minutes for behavioral reinforcement.
The core principle is to break every skill down into smaller parts to accomplish the bigger task of learning how to play a sport.
It worked wonders with our son and basketball, so we decided to sign him up for eight weeks of baseball.
Except one problem.
I forgot to buy him a new glove. So, thirty minutes before his class, we rushed to Target and bought an glove.
And you know what? You could say he was a model for the younger kids in regulating his body and you would be right on.
Yes, he has work to do on baseball fundamentals, but he shined in the most important areas for him in terms of social development.
His enthusiasm for running the bases and attentiveness to his teachers were exceptional.
From greeting a friend to being the first to race after every gizmo his teachers shot in the air, the timid kid in his basketball class was long gone.
Ok so. His swing was listless, lacking any natural motion, confidence, grace or mechanics. That will need some work.
It's a gross motor issue.
But I'm confident that somehow the reckless abandon he showed running the bases will eventually transfer over to his swing.