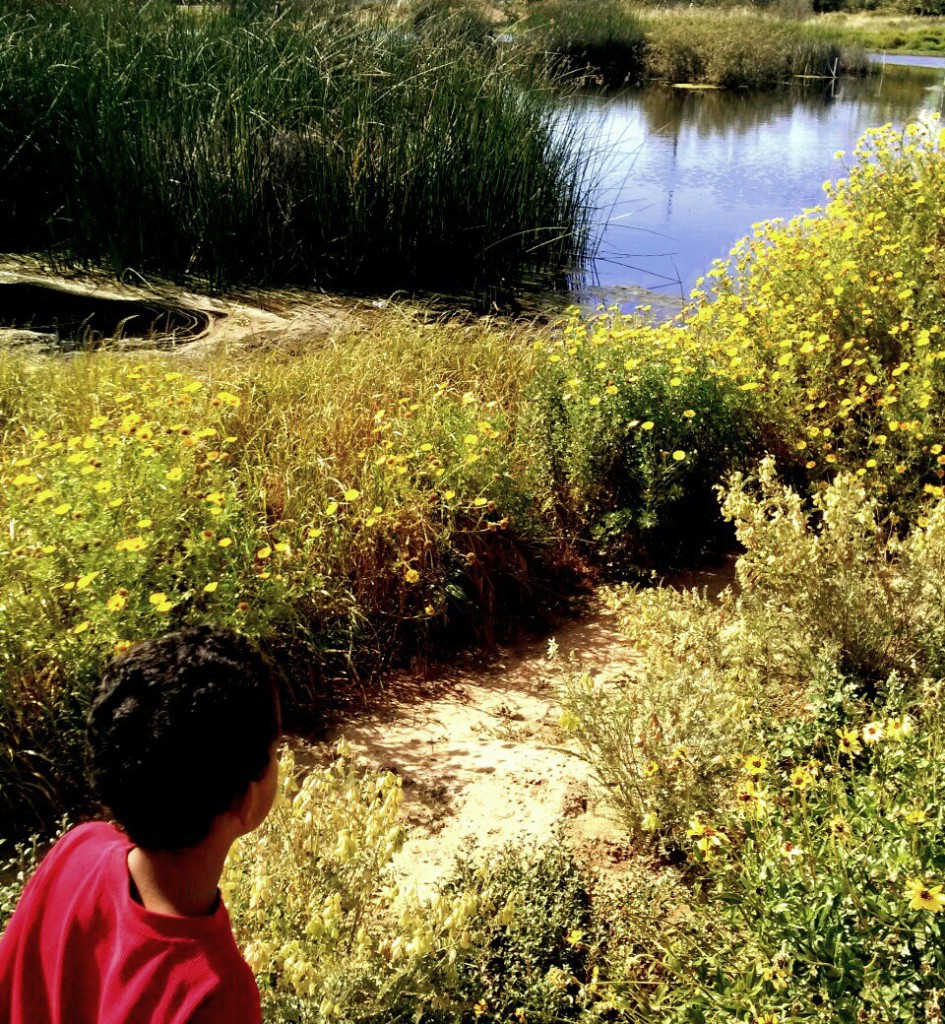 We may or may not have come across a rattlesnake on the trail at our local marsh. D spotted it first after he went off trail and cut across the marsh.
I was following behind him and the snake was crossing the edge of trail. D was about ten feet away with his fingers in his ears.
The snake looked harmless, so I took a picture and…no, I wasn't being a derelict dad abandoning my son in the face of danger.
The Wife heard about the snake later from D. She compared my photo with Google images of rattlesnakes from the internet.
Yes, it was a rattlesnake.
She thinks. Maybe.
When it slithered into the bushes, I thought our snake adventure was over. Maybe, I might post a picture on my blog.
End of story.
But the Wife suggested I call the marsh. So I texted them my snake photo and Tracy at the marsh said it was a California Kingsnake.
He said the California King has a flat, oval-shaped head while a rattlesnake has a triangle-shaped head and diamond pattern covering.
He was polite to send close-up pictures of a rattlesnake and California King so I could compare the shape of their heads.
Here's the California King: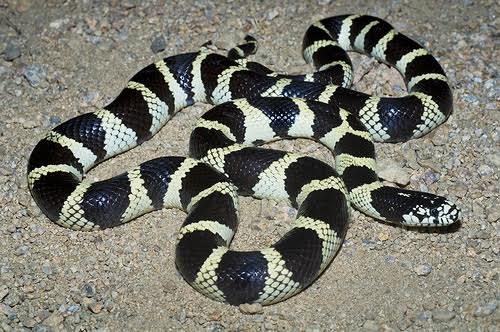 And here's the rattlesnake with diamond-pattern and triangular head: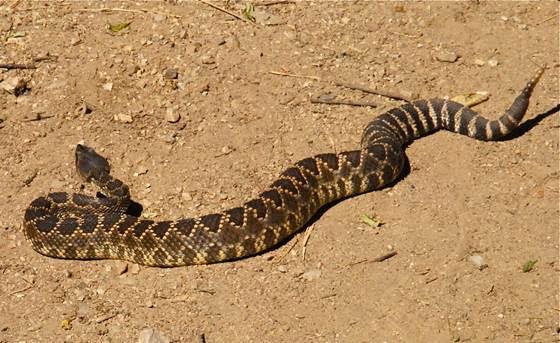 Tracey added that most snakes with triangular-shaped heads are poisonous and the rapid movement and rattling sound identifies a rattlesnake.
This is good to know to id any future rattlesnakes while hiking with my son although Tracey said there has never been a rattlesnake sighting at the marsh in 45 years.
I guess the point to this story is a mother's protective instincts can occasionally be wrong.