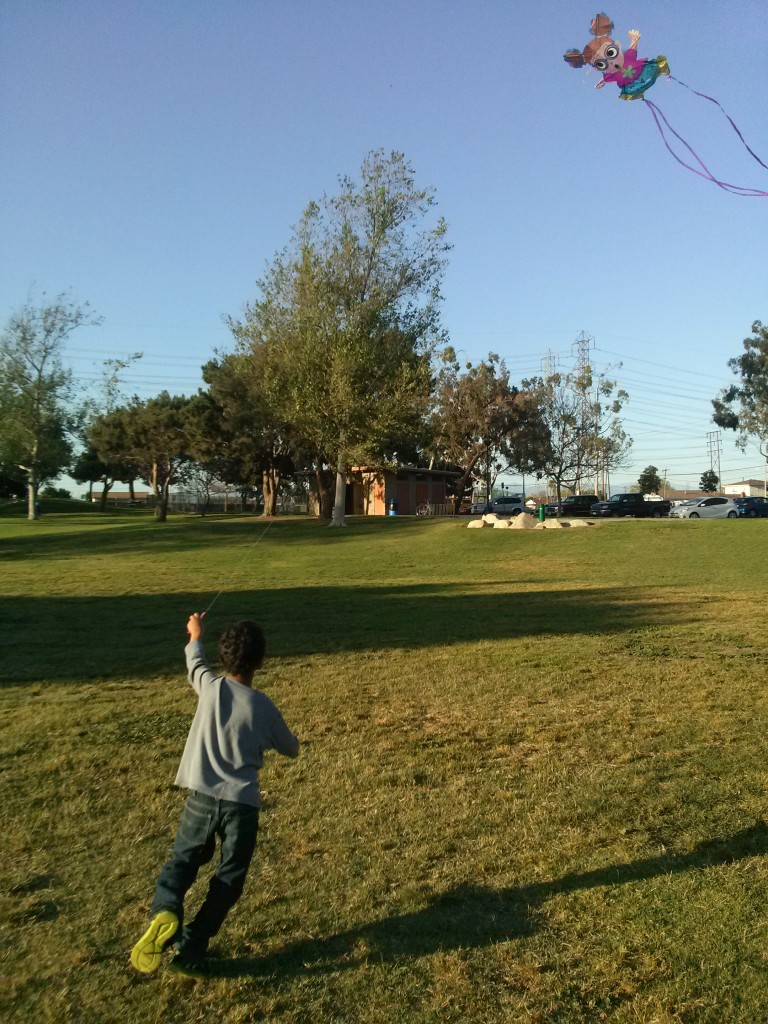 I bought him a kite a few years ago, but he never wanted to fly it. It stayed on my bedroom floor.
Fast forward two years, a sunny afternoon at the park with the Buddy Club, and he loved flying a kite.
The wind picked up at just the right moment, and he was off running with Arthur the Kite.
He was running fast. I know because I was running like crazy in front of him trying to get a picture.
This picture was plan B or C.