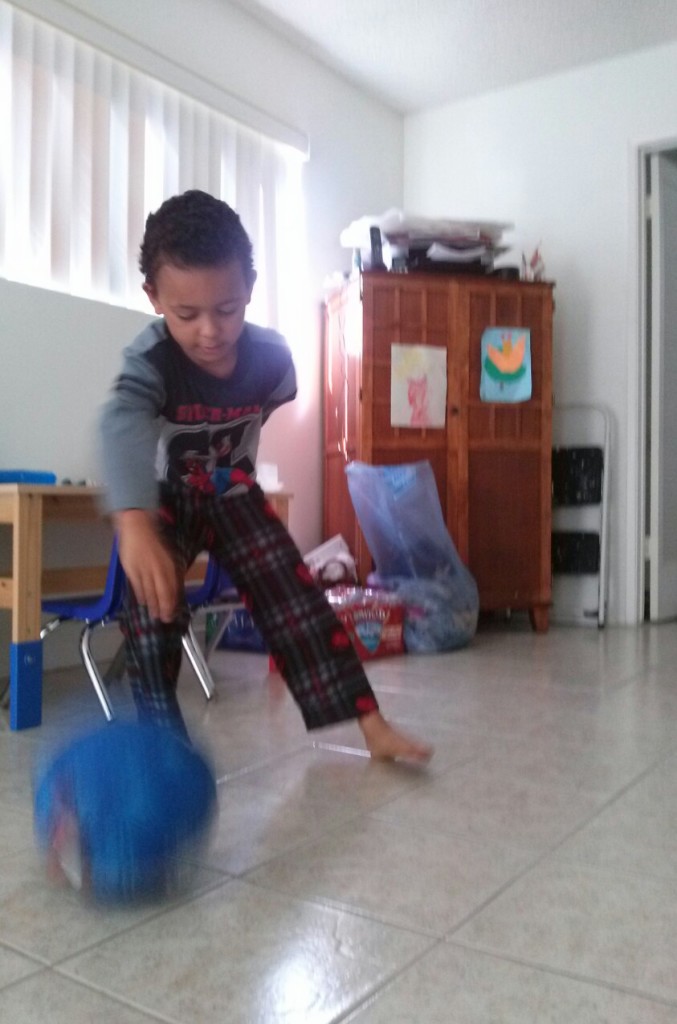 He's been practicing dribbling the basketball in the kitchen, so the Wife tells me. So we, my son and I, take turns dribbling and playing defense, trying to steal the ball from each other.
I dribble between my legs, around my back, trying to keep the ball away from my son's feisty defense. He steals the ball from me, and I can see just how far he's come in his dribbling and his defense.
He would drop the ball, let it bounce twice and catch it in his "Break It Down" Total Sports class.That's what his instructors (ABA therapists) told him to get the mechanics of dribbling down.
However, he kept dropping the ball, letting it bounce twice and catching it for the next few weeks. A lighter red playground ball helped him get the fingertip and wrist actions of dribbling down.
Then, he switched back to the basketball. He got dribbling down and now he's practicing. Now, comes my part: encouraging him and taking his interest to the next level.