L laid out a t-shirt and shorts for D on the living room sofa. It was a Saturday morning and she was going out to volunteer to paint a drop-in center for human sex trafficking victims.
She gave D a kiss and left, and he went to his bedroom. He returned with a different shirt. A white, buttoned down, long-sleeve dress shirt. And he told me what he wanted to do.
"I want to go to Daiso and buy a bow tie," he said, referring to a Japanese discount store.
I assented–well, I didn't say no–to the trip to Daiso, even though I didn't know where the store was located and it had to be in walking distance since my car engine recently blew up.
"Do you know what style is," I asked, broaching a new conversation topic since he was wearing a dress shirt and wanting to buy a bow tie.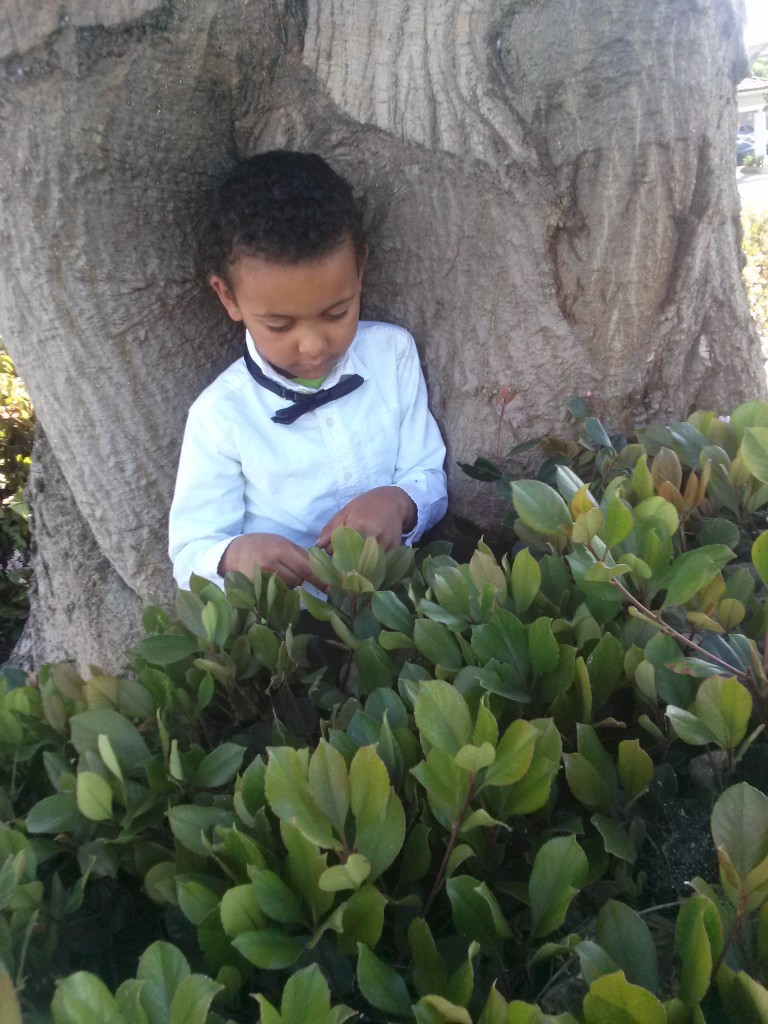 "No."
"Style is when you have your own unique way of dressing," I said, whose style is camouflage cargo shorts, a t-shirt and flip flops when I am not at work.
D went back to his room. He returned in black sweat pants to go with the white dress shirt which he put over a lime green t-shirt. I guess this was his formal-casual dress style.
We stopped at Denny's on the way to Daiso, and after I bought D a bow tie, I texted L a picture of D is his dress shirt, sweats and tie. I thought she might like to see his unique sense of style.
"What is D doing wearing a dress shirt and bow tie when it's 90 degrees outside," she immediately texted me back. "Are you out of your mind?"
True, it was in the low 90's, and in my defense, I broke down our walk with stops at The Pet Store and Toy Store, in addition to our eating lunch at Denny's.
I thought L was partially upset at how D might look to other people. She is usually over concerned by what others think, and I could care less what other people think.
"Where are you?" she demanded. "Tell me where you are. I am coming to get you right now."
I could have easily taken off the dress shirt–solving the 90 degrees problem–since he was wearing a t-shirt under the dress shirt. But it was clear she was on a mission to pick us up asap.
D was in the shade under a tree in a parking lot when L drove up. I was taking his picture since he looked like a model, and the tree and some bushes created the perfect setting.
"It's a summer day," she told D. "You don't wear a long sleeve shirt on a hot day."
She looked at me.
"You dad should know better than to let you wear a long sleeve shirt."
I thought his clothing choice had shown his own inimitable style–a beginning effort at developing his own style–and he received several compliments from moms at the Pet Store and Toy Store.
The next day, L let D wear the bow tie with a red sweatshirt to church–which didn't seem to go well together–but, perhaps, she wanted to encourage him to develop his style, too.