His mom laid out a t-shirt and jeans on the living room sofa and went out to volunteer at a drop-in center for human sex trafficked victims.
After she walked out the door, D went back to his bedroom and teturned with a new shirt. A white, buttoned down, long-sleeve dress shirt.
"I want to go to Daiso to get a tie," he told me, referring to a Japanese discount store.
I assented, well, I didn't say no to the  trip to Daiso or the bow tie, even though I had only a vague idea where the store was located.
"Do you know what style is," I asked, broaching new terrain since he was wearing a dress shirt and wanting to buy as bow tie.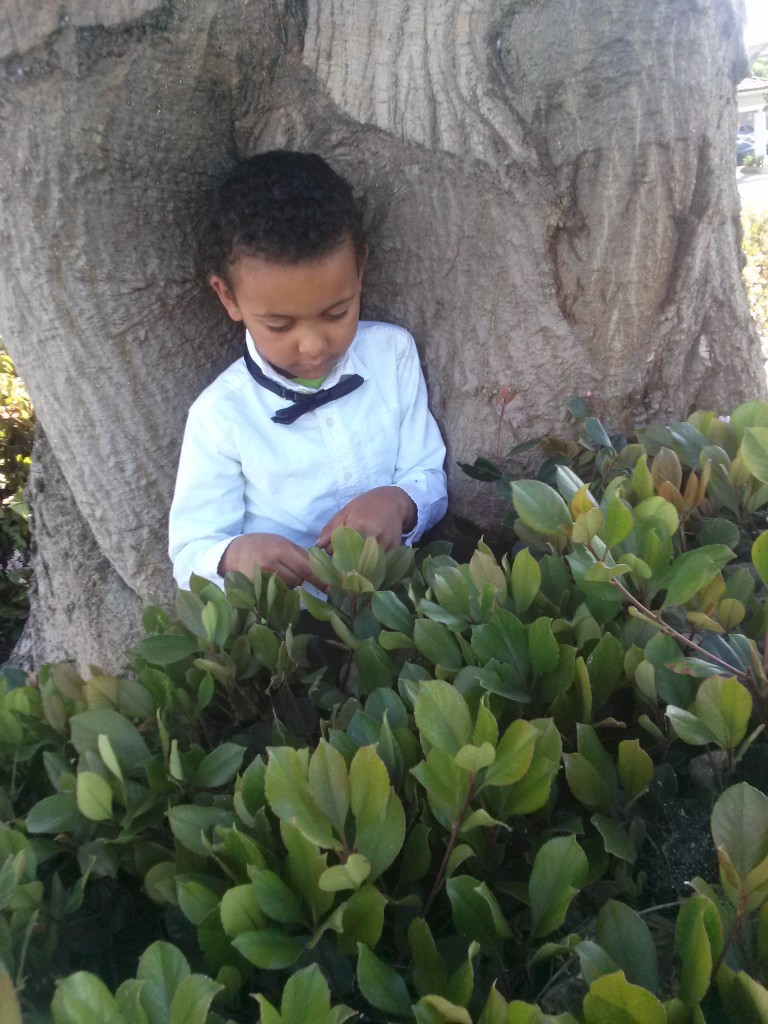 "No."
"Style is when you have your own unique way of dressing," I said, wearing camouflage cargo shorts and a Captain America t-shirt.
D went back to his room and returned with black sweat pants to go with his dress shirt. And I thought to myself, "Interesting style or random choice?"
So we walked the four-mile round trip to Daiso (car problems) with a stop at Denny's for lunch and bought a black bow tie and a music triangle.
I took a picture of D in his dress shirt and black bow tie and texted it to the Wife. She wasn't happy by his style since it was 90 degrees outside.
"Where are you?" she demanded. "Tell me where you are. I am coming to get you right now."
So our fun trip to Daiso ended with the Wife picking us up in a huffy mood.  I thought the bow tie, dress shirt, T-shirt sweats looked great on him.
It was his inimitable style, and he got a seversl compliments from mothers when we stopped by the Pet Store and Toy Store on our way home.
Amazingly, the next day the Wife let him wear the bow tie with a red sweatshirt to church, so she must have thought he had style, too.