D was waiting in line with his Buddy Club friends to ride a kid's go-cart, and his body was extra bouncy. The leaders probably thought he was having trouble regulating his body.
From being overly excited. That's what I thought, too. At first.  Yet, his jerky movements were not from being overstimulated. He just needed to take a pee.
So we, father and son, sprinted to the bathroom and got back just in time for him to ride with his friends.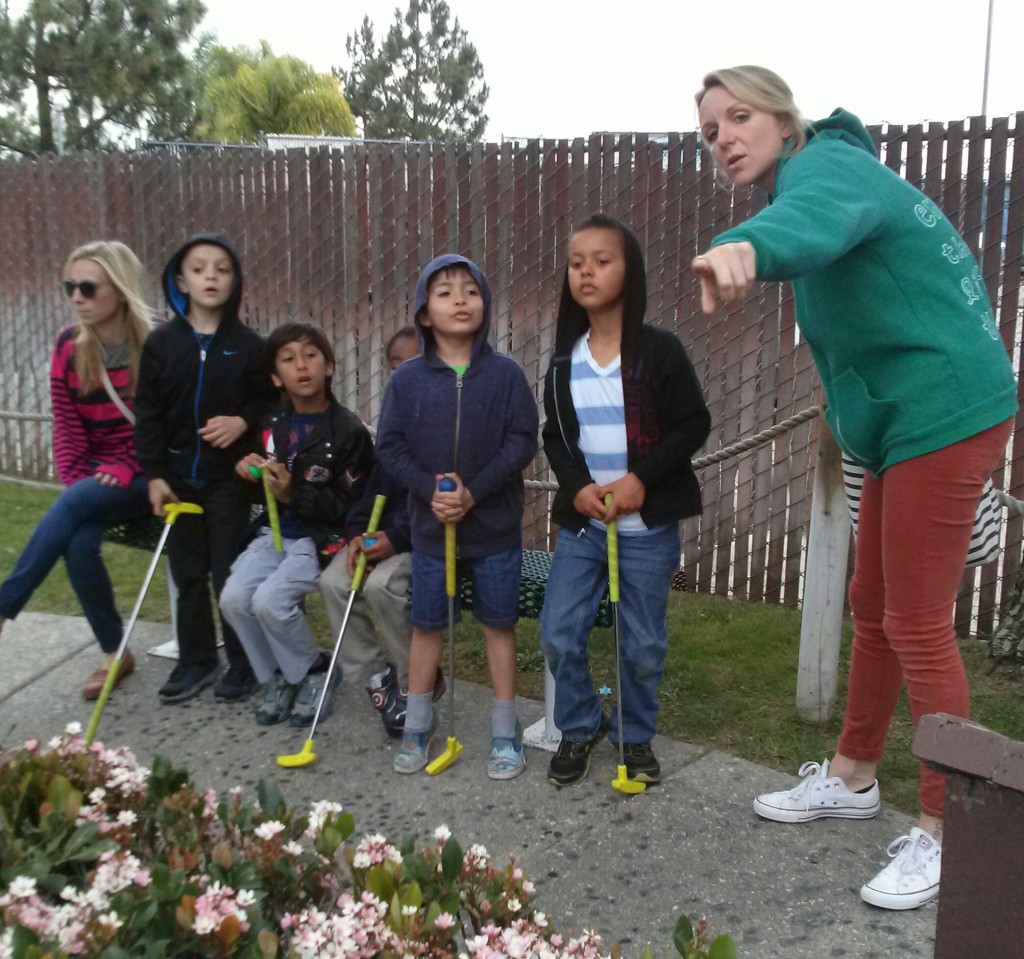 The last time we came here he was too excited to focus on motor planning to ride by himself. A teen worker sat on the edge of his go-cart and helped him to navigate it around the track.
This time was different.
He was hot dogging it, pulling the steering wheel left and right. Smiling to the crowd rounding curves and radiating kid joy.
In the video arcade, he played air hockey and shot attacking pirates with his buddies. Ok, he was jumping up and down playing air hockey, but managed to hit the puck when it came his way.
In retrospect, I'm glad I didn't ask him if he had to go to the bathroom on the mini-golf course.
Yes, it would have helped, but he just turned seven and needs to tell others when he has to use the restroom.