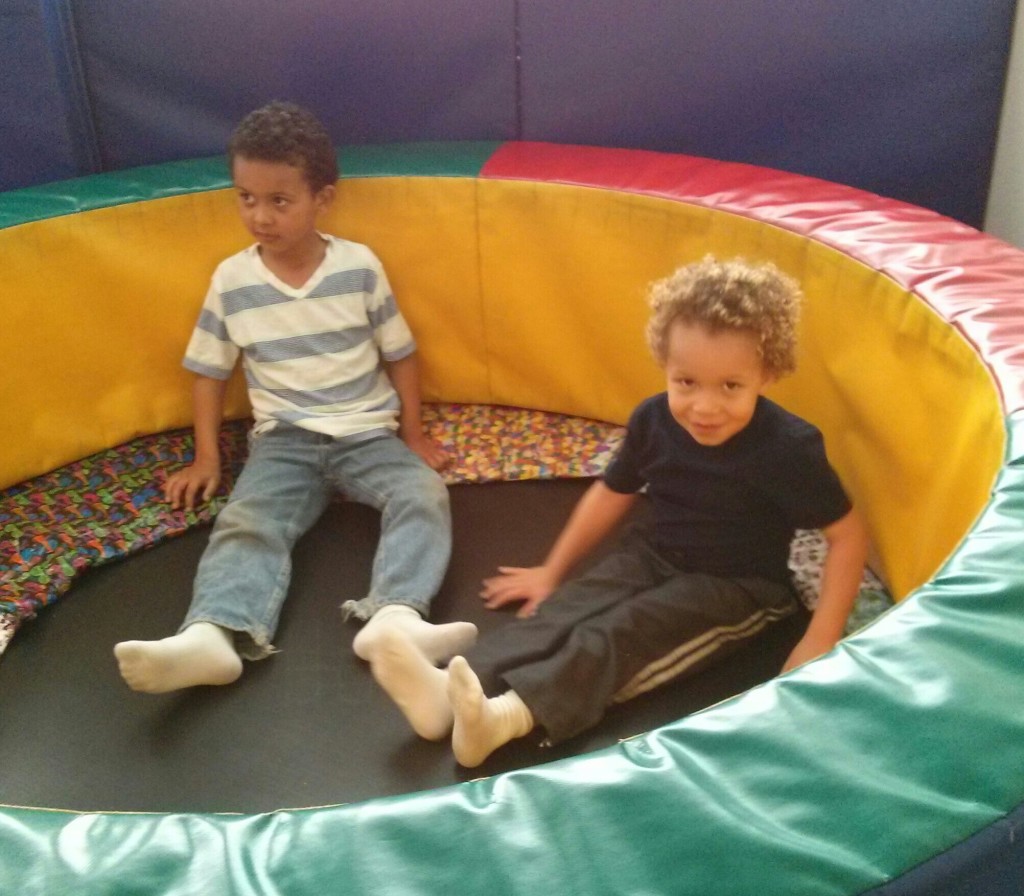 (Note: The picture taken for this post was taken at D's birthday party, not at the actual play date.)
"You ruined D's play date," L tells me in the car after D's play date.
"How did I ruin his play date?"
"Yes, you ruined his play date."
D and his friend B went to the park and, by all intents and purposes, it was a successful play date. The moms talked, I played with the kids.
It has taken me a wee to come to this conclusion, but the Wife is right.  D needs space to learn to initiate and respond to social cues without me being the larger-than-life presence at the center of his play date.
I don't think I "ruined" his play date. D had fun hanging out at the park with his friend.
Now, if I can only help the Wife to understand her tone makes it difficult to hear whatever she says to me. As I've told her a thousand times: It's not what she says, but how she says it.
That's what bothers me.
When speaks with a harsh tone, it's hard to separate her point from the emotion, and her perceptions are usually distorted, like her opinion that I ruined the play date.
No, I didn't "ruin" the play date. I agree D needs space to play with his friends to have back-and-forth exchanges on his own, and I plan to take a back seat at his next play date.