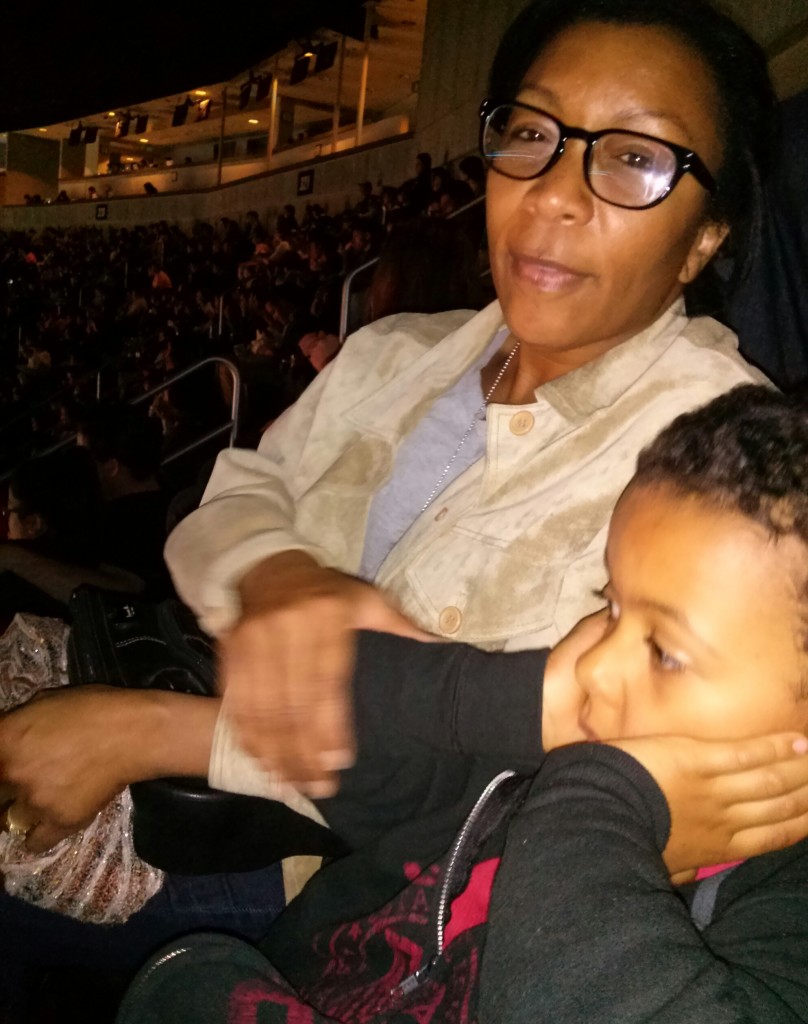 Los Angles Lakers, 101. Milwaukee Bucks, 93.
It was D's first NBA game, but the biggest surprise came when we got home.
"I may never tell you this," the Wife said. "But you are an awesome guy. You take our son on adventures. You are always positive."
D was overwhelmed by the sensory stimulation for the first three quarters. He mostly kept his hands over his ears. But that changed in the fourth quarter when the Lakers began to rally.
He moved to sit next to a friend from his "Break it Down" Total Sports class and joined him in cheering, "Let's go Lakers! Let's go Lakers! Let's go Lakers! Let's go!"
We were sitting in the nose bleed section, and I am not sure how much of the action on the court D was tracking.
Nevertheless, he was a fan like the thousands of spectators at Staples Center and, mostly, it had to do with cheering with his friend than what was happening in the game.
Sometimes, it takes us parents time to figure things out. Put the kids together and just let them do their thing. Of course, it's not that simple.
D was overwhelmed as much by seeing his friend in a new environment as loud cheering. We had encouraged him to sit next to his friend, but he refused until the fourth quarter.
Mental note: arrive thirty minutes early to new environments to allow him time to get acclimated. That had been the plan. But we made it there right before the tip-off.
This adventure was courtesy of the Lakers who donated tickets to "Break it Down" Total Sports.