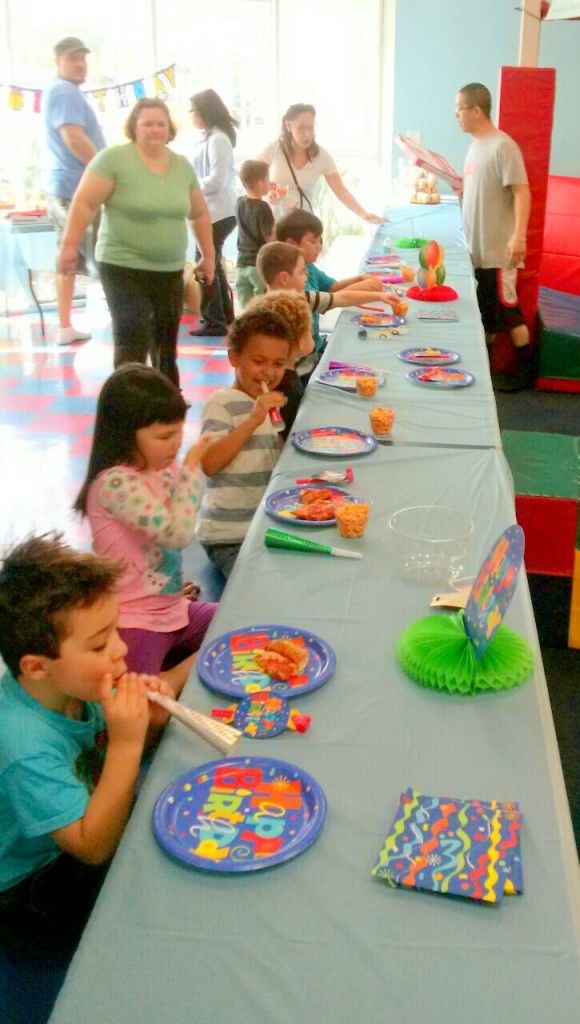 It was a magical and beautiful day. D turned seven, and he was more than excited about all the trimmings that come with a birthday. Cake. Presents. Balloons. Card. Party. And friends.
We celebrated D's birthday three times. We had  cake and ice cream eat home on his birthday. His grandma took D out to a restaurant the next night, and we had a party with his friends on Saturday at My Gym.
This was his first party with friends, and we held off on a  birthday party in previous years because he didn't have a lot of friends to invite and he would get too excited at other kids' parties.
His first party was amazing, but what I will remember most of his turning seven turning is when he ran out the front door with three balloon strings trailing behind him on his birthday.
It was 8 p.m., and it was hard to get mad at him. His was full of joy from his cake, presents, balloons, and even the card. His joy reminded me of a passage from Doctor Zhivago:
Lara walked along the tracks following a path worn by pilgrims and then turned into the fields. Here she stopped and, closing her eyes, took a deep breath of the flower-scented air.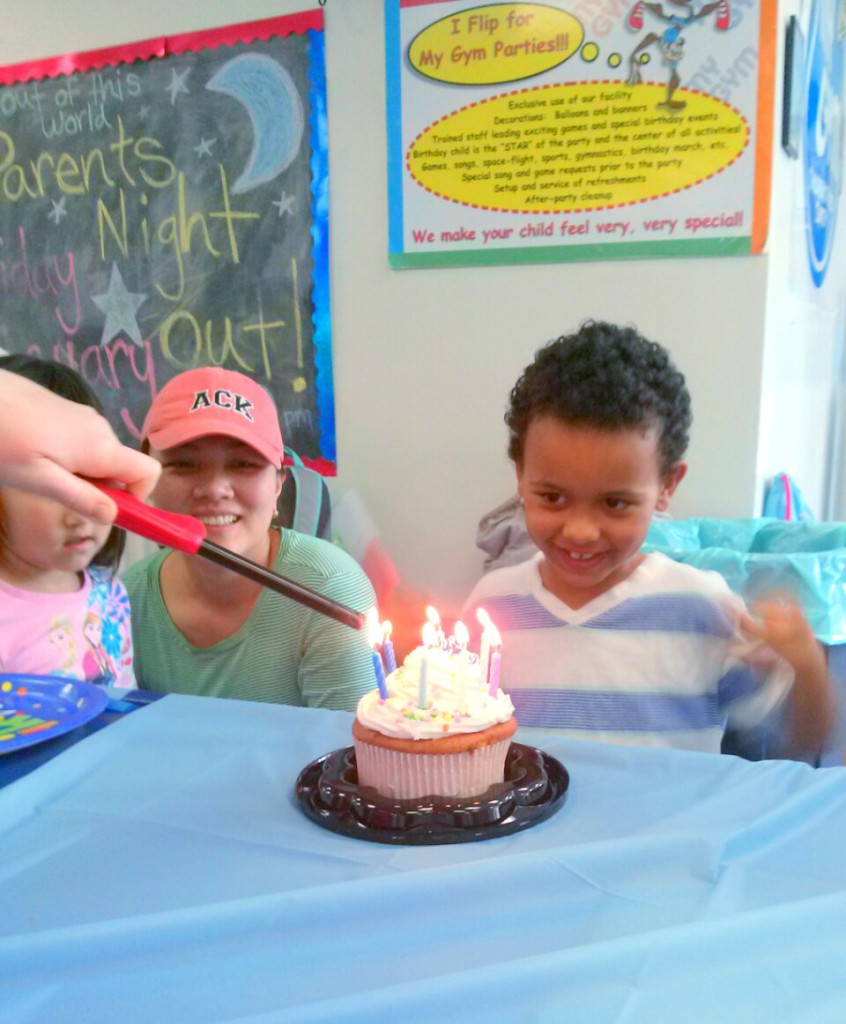 I am always amazed by how much joy D can extract from mundane objects, like three birthday balloons. Just a thin rubber bag of inflated air can aend him running out the door with joy.
It was contagious. I ran with him on the sidewalk and through the park with his balloons trailing us, and his joy transfused into my tired body.
Then came his birthday party.
A few weeks before his birthday, D mentioned inviting a friend to his birthday party as we took a nighttime walk in the park down the street from our home (except no birthday party has been planned yet).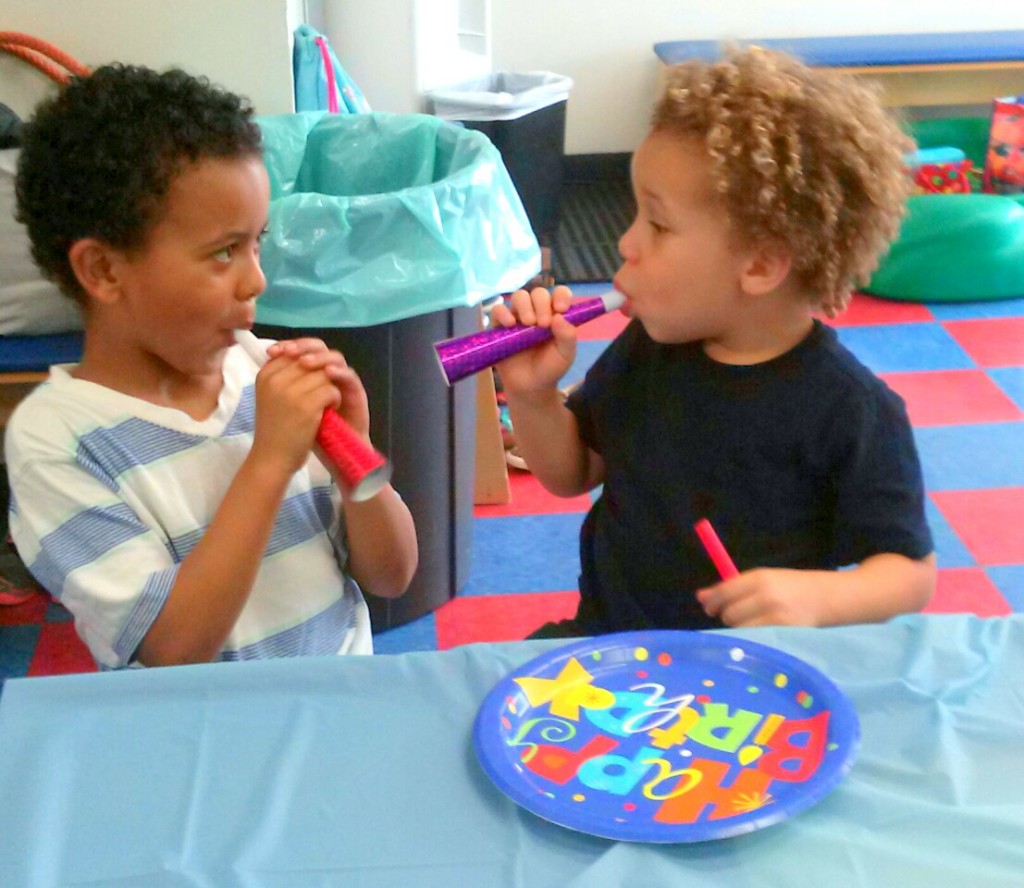 But the seed had been planted in my heart, and it was like God whispered in my ear to have a party for my son: with friends. To celebrate his birthday with kids who he become friends.
Some quick back story: He got way too excited at a pre-school classmate's birthday party. That made birthdays problematic–either going to one or having a party for him.
Plus, to be honest, D had a lot more acquaintances than real friends. But he just completed a ten-week therapy program during which he'd made several new friends.
They played together every day during the therapy sessiions. And they became friends.
So I knew this was the year to have D's first birthday party with friends, and although we didn't have much time to reserve a venue, send out invitations and get  rsvps returned, I was committed to D's first birthday party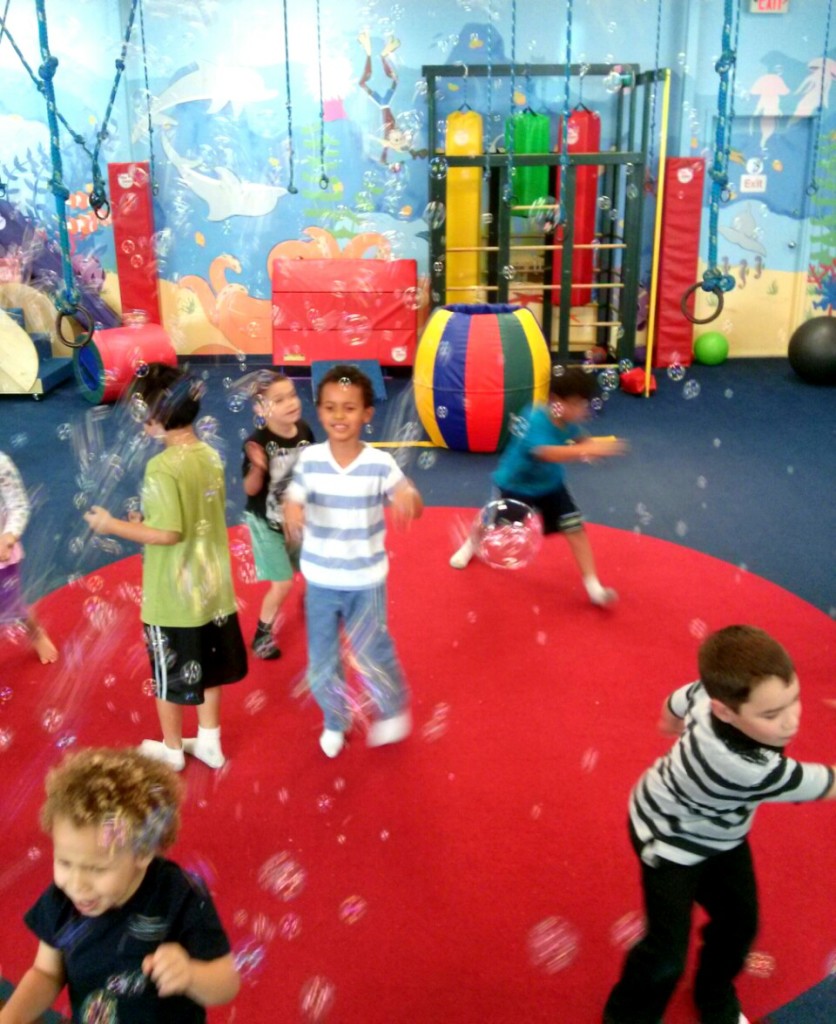 I knew everything would work out because D deserved to be celebrated, and despite the invitations being sent out late (D actually hand delivered a few), everyone was able to come.
It was a small party. Seven kids. It was the perfect size for D. A larger party would have been sensory overload. And, besides playing games and running around, D enjoyed being treated as royalty for the day.