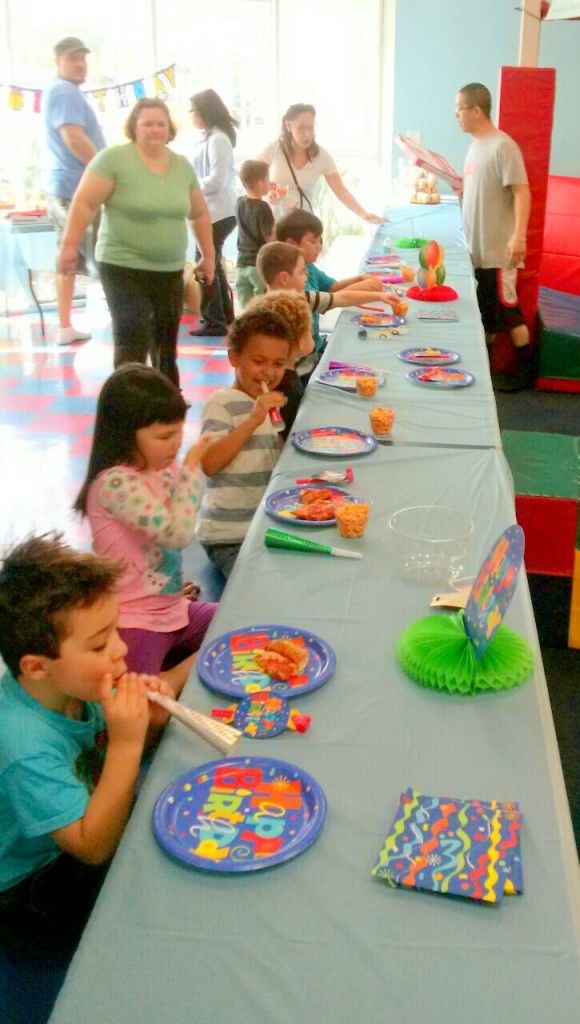 It was a magical, beautiful day. D turned seven and he was more than excited about all the trimmings that come with a birthday. Cake. Presents. Balloons. Card. Party. And friends.
We celebrated D's birthday three times: We had cake and ice cream at home on his birthday, his grandma took D out to a restaurant the next night, and we had a party with his friends on a Saturday at My Gym.
It was his first party with friends. We held off on a birthday party in previous years because: 1) he had more acquaintances than friends and 2) D would get way too excited at other kids' parties, and this made going to or having a party for D problematic.
The moment I remember the most of D's birthday celebrations was when he  bolted out the front door and ran down the sidewalk towards the park with three balloon strings trailing behind him. It was 8 p.m. on his birthday and impossible to get mad at him.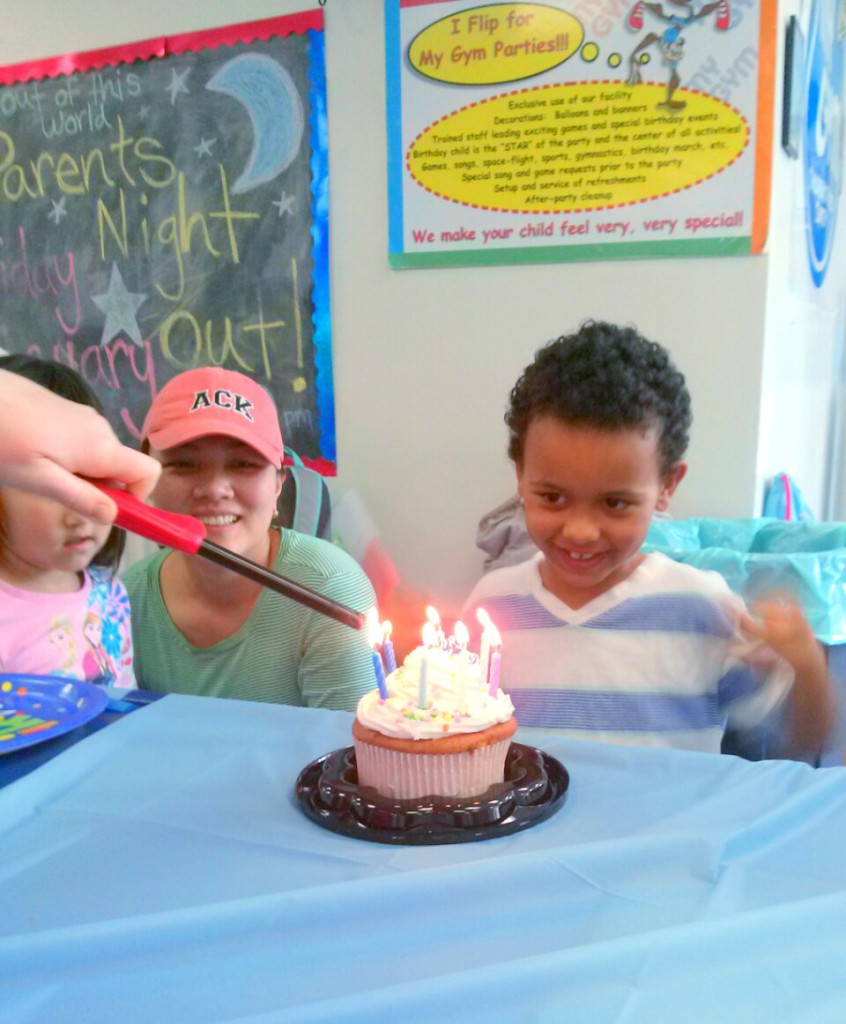 His joy was contagious. I ran behind him on the sidewalk and through the park, with his balloons trailing us and his joy transfused into my tired body.
Then came his birthday party.
D had mentioned inviting a friend to his "birthday party" when we took a night walk one evening in the park; it was a few weeks before his birthday. Lisa and I had not discussed or planned a party with his friends.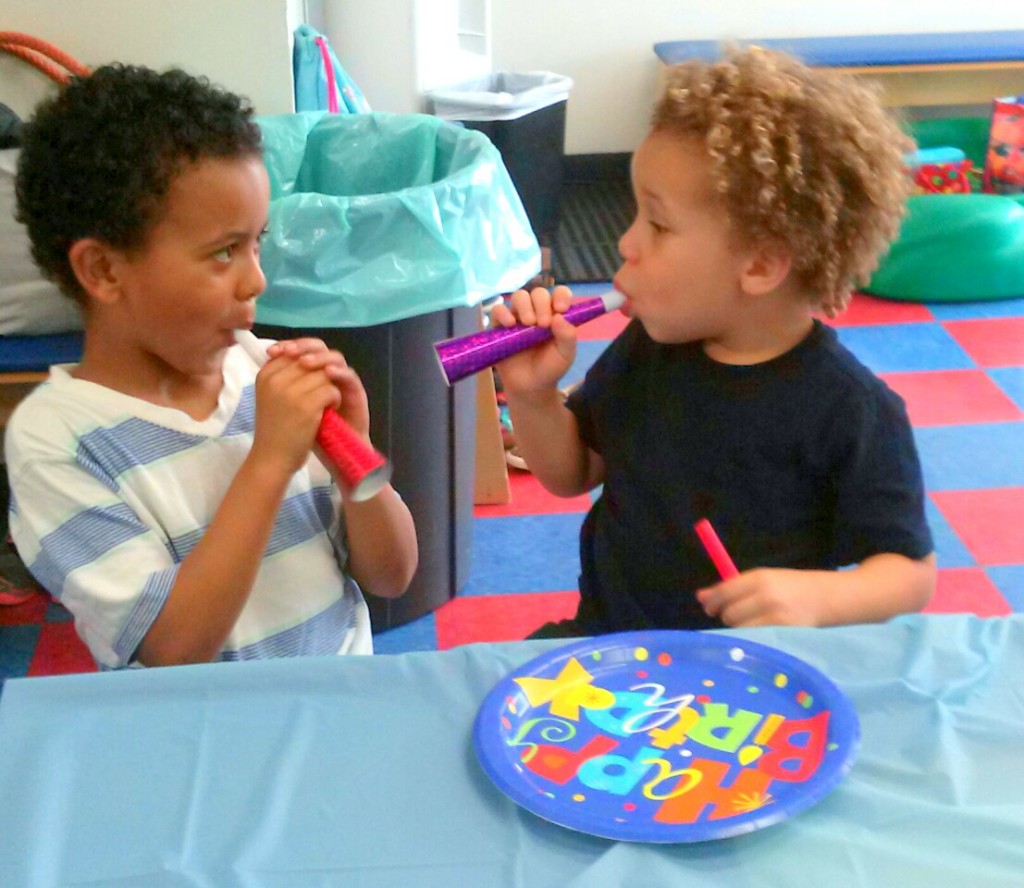 But as soon as D mentioned inviting a friend to his "party," a seed was planted in my heart. It felt like God had whispered in my ear to have a party for D with "friends:" to celebrate not only his turning seven, but his having developed friendships with other kids.
D had just completed a ten-week therapy program during which he played together with other kids every day during the one hour therapy sessions. And he also made a friend from across the street named C.
So even though we didn't have much time to reserve a venue, send out invitations and get rsvps returned, I knew this was the year to have D's first birthday party with kids.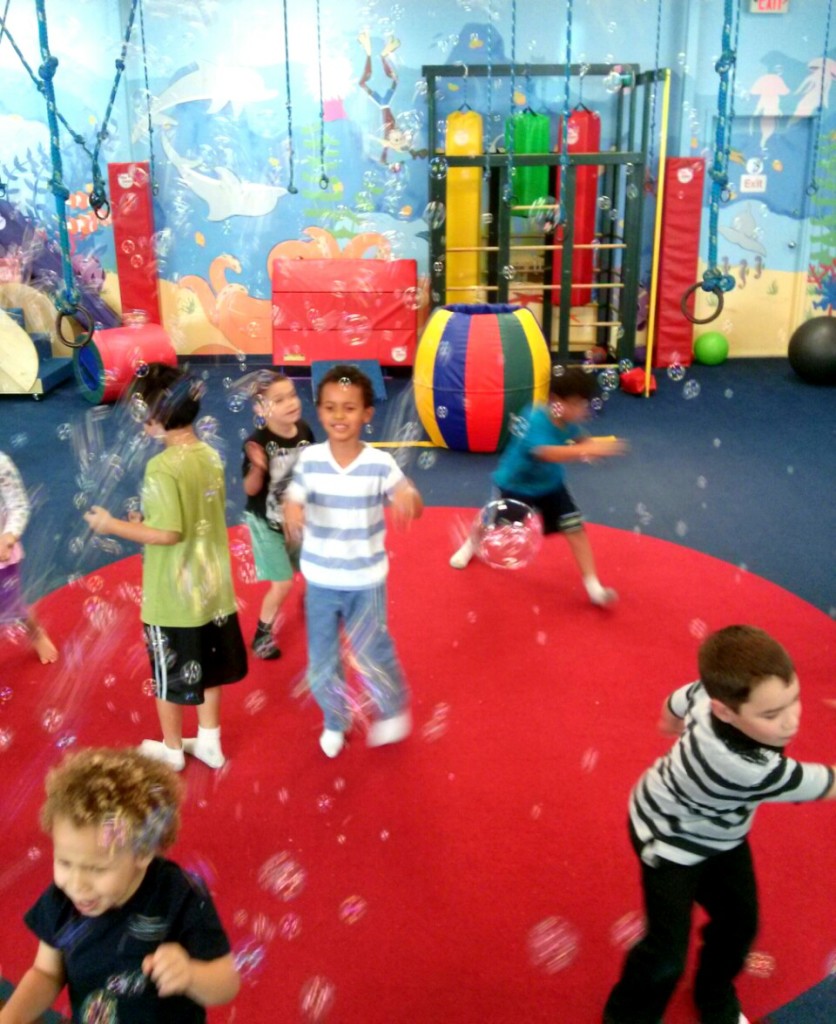 I knew everything would work out because D deserved to be celebrated by a wider swath of people than just his mom, dad, and grandma.
D hand deliverec all of the invitations and–despite the invitations being given out a week before the party–everyone invited was able to come.
It was a small party. Just seven kids. The perfect size for D. A larger party would have been sensory overload for him–too many faces for his senses to have to take in–and he loved being treated as royalty by the party hosts.