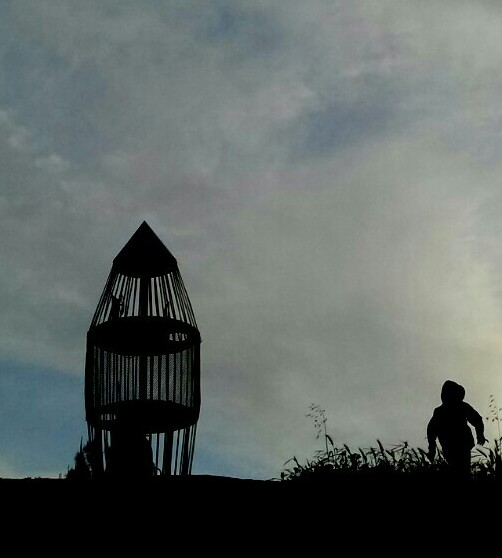 Transcript of dialogue between my son and me from video on my phone at Rocketship Park:
"Hey, Boss, I can see…"
He is at the top of the rocket, jumping up and down, his voice trailing off. Boss is his nickname for me.
"Are you going to Jupiter?" I yell up to him. He points to something in the far off distance.
"What planet are you going to, Bug?"
He's called me Boss and himself Bug after seeing The Adventures of Elmo in Grouchland three years ago.
"And I see…"
His voice trails off, his thought incomplete.
"What do you see up there?"
"Lots of cars."
"Hey, Bug, say something…you going to the moon?"
There was more dialogue, but the point is, I was talking more than I was listening.
And, the so-called experts say, he's the one with a social communication disorder called autism.
Of course I have autism.
That's what the Wife says.
Always in a negative tone.
Cinderella in a shiny blue dress and princess crown came down the slide.
And then D slid down, both us yelling "ahhhhhh," and he crashed into my phone.