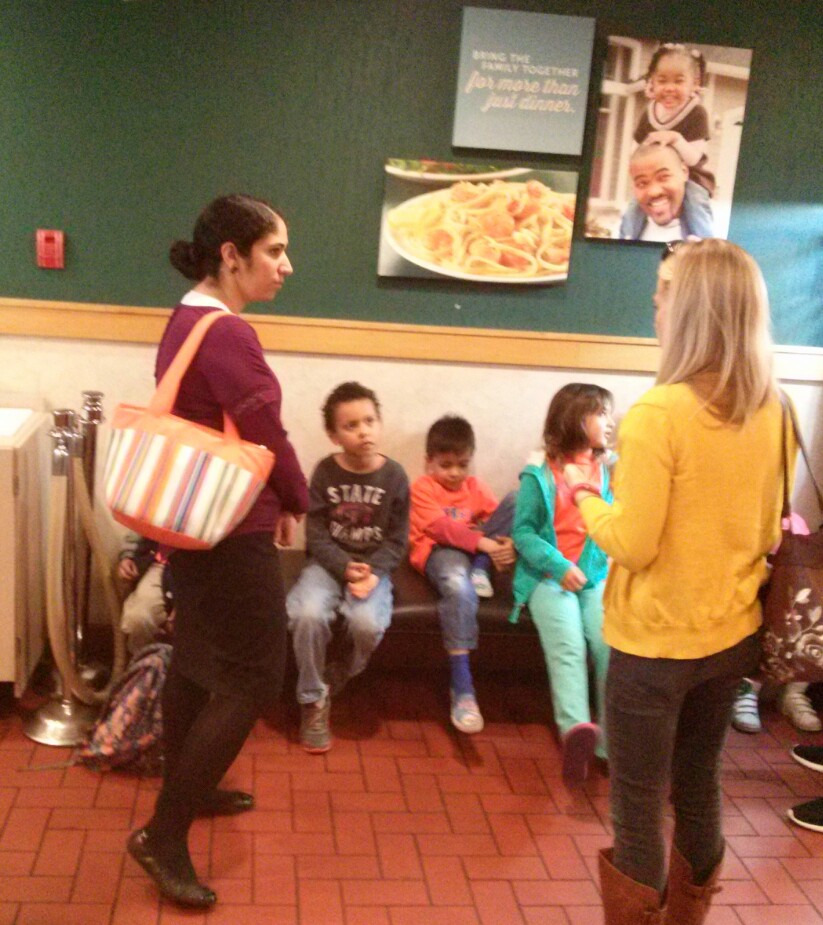 The Wife and I forgot to mention one important detail: our son is glutten-free. He's a picky eater, so we knew he'd eat only French fries and mashed potatoes at buddy club's dinner at a buffet restaurant.
But we forgot about…dessert.
So when we returned to Home Town Buffett, D was in the Red Zone from eating a Chocolate Chip Cookie. Red Zone is OT (Occupational Therapy) slang for his body being difficult to manage.
Yellow Zone is beginning to starting to get excited. Green Zone is a calm body.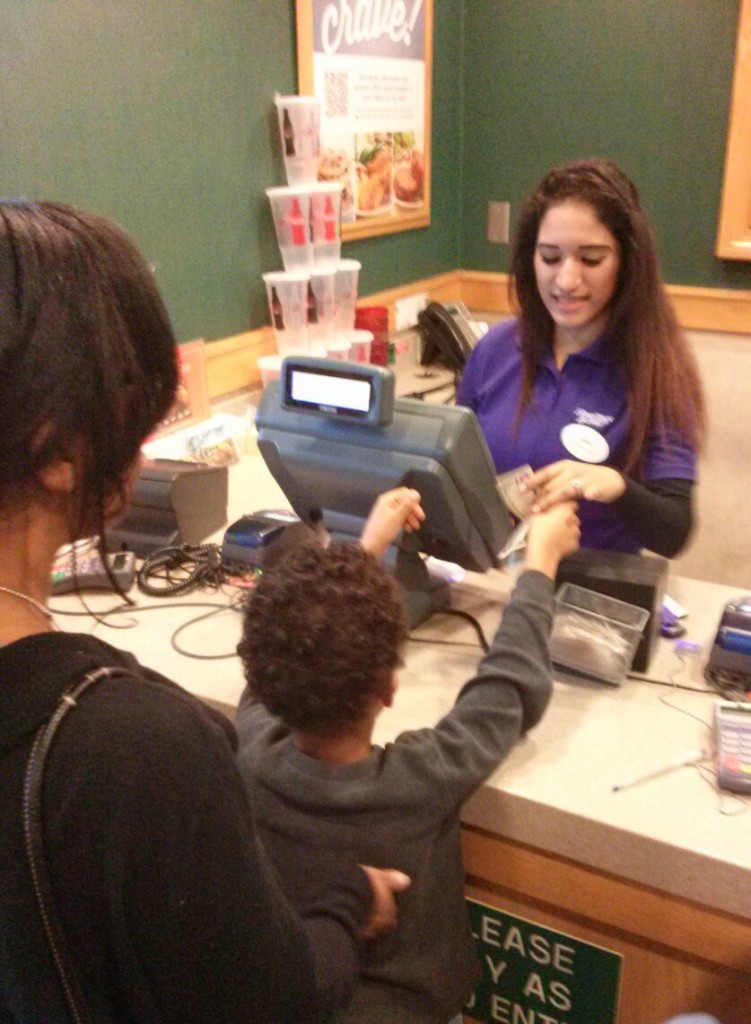 A parent volunteer for was extremely apologetic for allowing D to have a cookie.  She mentioned how calm he'd been during dinner before eating the cookie.
Now, she knows the effect of glutten on our son.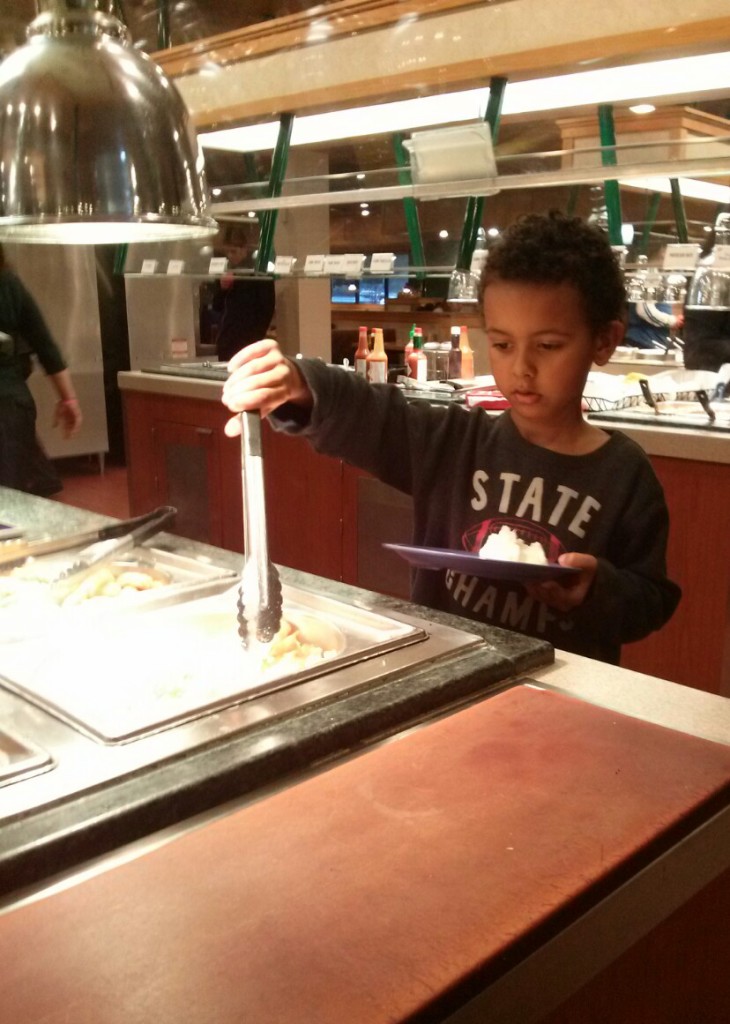 Despite the ending, it was a great outing. D paid for his meal and used tongs to get his French Fries. He ate dinner with his friends (I can only imagine…what they talked about).
"Tell us your name and the name of your favorite restaurant," his My Gym instructor asked at circle time the next day
"Home Town Buffett," he said.
It must have been the cookies.
Pediatric Therapy Network is a non-profit which provides occupational and speech therapy. The Buddy Club teaches social skills to kids on the autism spectrum.  For more information on PTN/Buddy Club: (310) 328-0276.