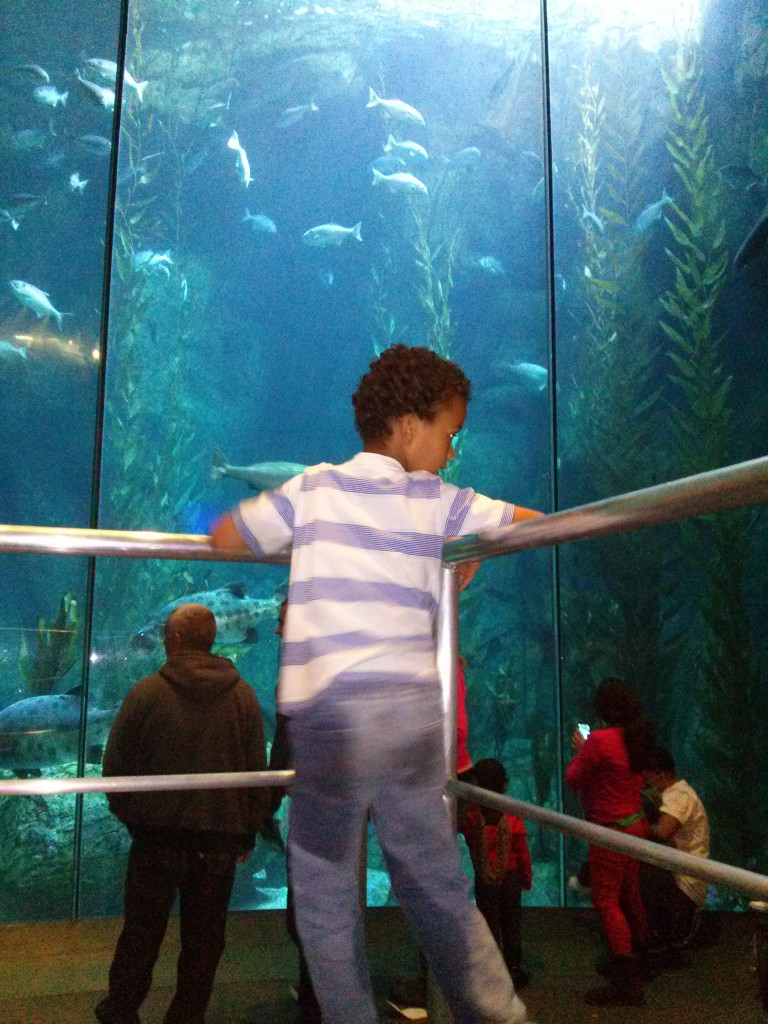 With the paint job done in the kitchen, I told D we were going to a surprise: The Aquarium of the Pacific in Long Beach.
It was their twelfth annual Festival of Human Abilities, a celebration featuring the creative talents and abilities of people with disabilities.
Yes, the free tickets were a huge incentive.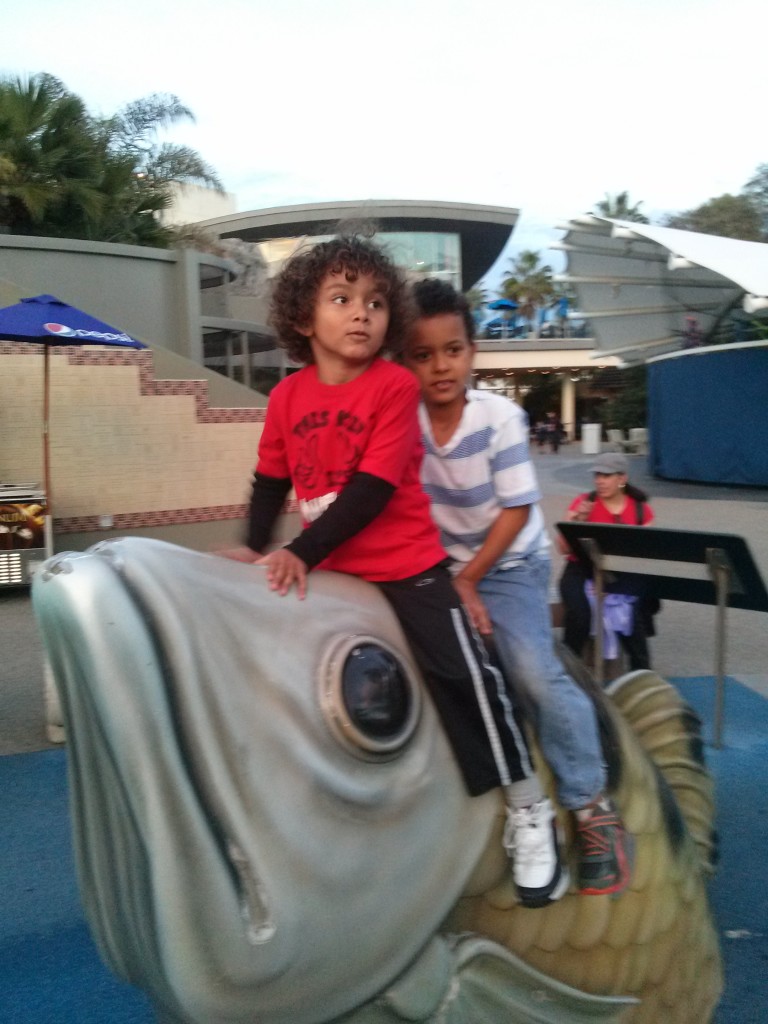 The best part of the aquarium for D was a ten-foot yellow tug boat and giant plastic fish that shot water ten feet in the air.
He spent an hour and a half playing in the water area and less than thirty minutes in the rest of the aquarium.
Go figure.
He saw a friend he knows from Pediatric Minds, and they took turns straddling the fish and shooting each other with water.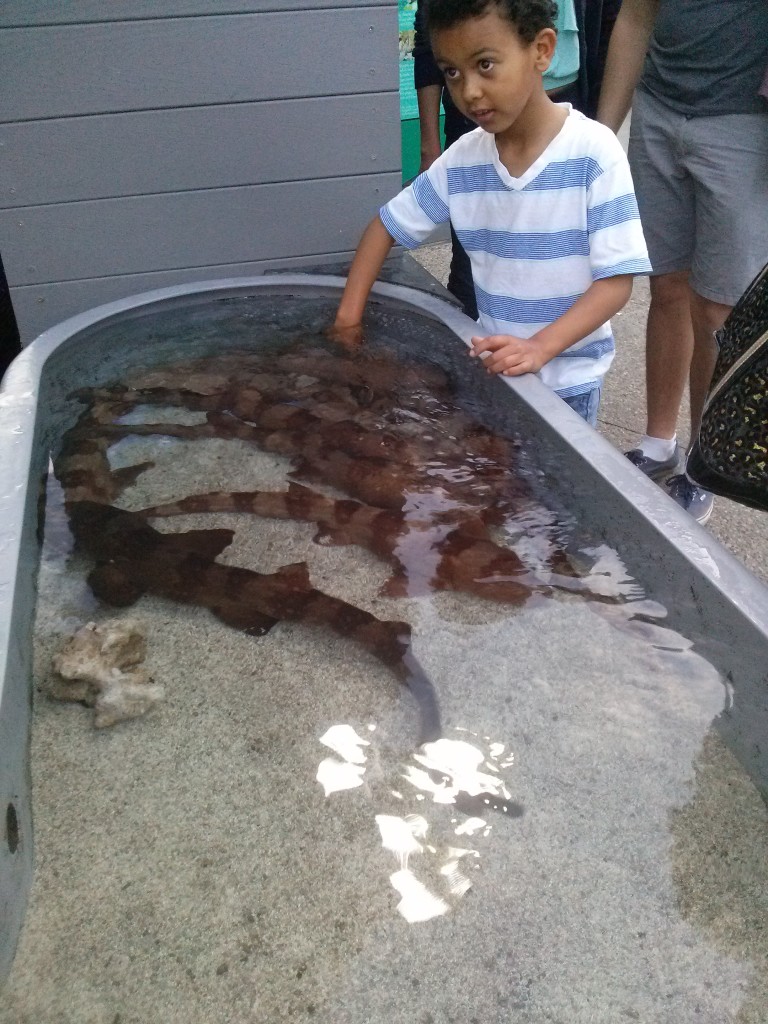 While his t-shirt was getting soaked by his friend, I remembered when he didn't want to get shot with a water pistol.
He's come a long way.
I also remembered when I started this blog and the Wife would not let me take my son outside a five-mile radius.
Indeed, we've all come a long way. The Aquarium of the Pacific was twelve miles from our home.
With his wet t-shirt and the wife's new attitude, visions of a trip to Lego Land began forming in my head.