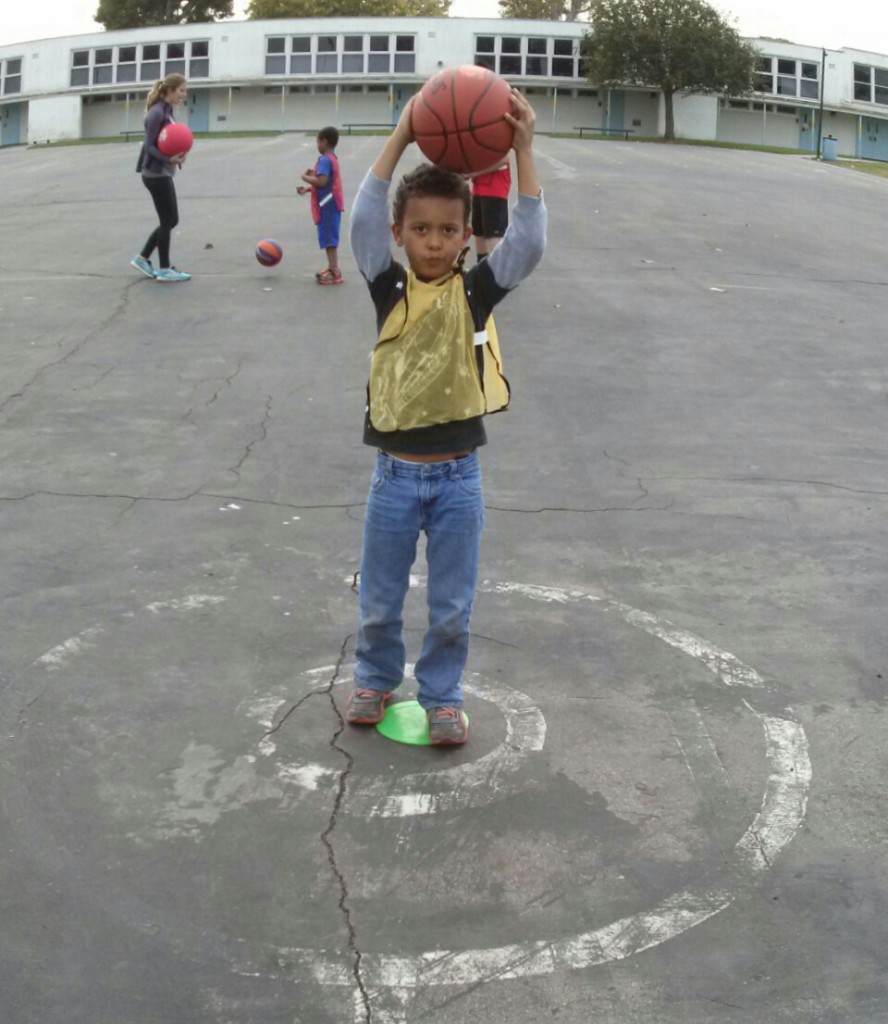 First, you must understand the back story. Every year, my wife and I talk about if D is ready to play soccer. We go back and forth, the deadline passes, the price goes up, and the consensus is: we think he's not ready.
We have held back on soccer because of his difficulty regulating his body, and since he's never showed much interest in balls, I have decided not to push sports on him.
So the morning of his first basketball class, I wasn't surprised he told his mom he didn't want to go; I told him he could try it once and decide if he wanted to keep going.
This is an abbreviated version of his experience with sports, prior to his "Break it Down" Total Sports basketball class.
***
Welcome to "Break it Down" Total Sports, an eight-week class utilizing ABA principles to make sports accessible to kids with special needs. As D and I arrive on the first day, there is a blanket full of toys on the sideline of the basketball court.
I notice this makes D and the other kids instantly relax as their mind shifts from anxiety about the class to gripping and manipulating a toy, and then the teachers round up the kids.
The methodology: As the two instructors (ABA therapists) move clothespins with each kid's name up a clipboard, the kids earn toy breaks every thirty minutes, and they make sure each kid earns a break.
The instructors offer heaps of praise ("you got this!"), and everything is broken into small chunks. Dribbling, for example, is broken down by bouncing the ball twice and catching it.
The class starts by learning the logos for the hometown teams (Lakers and Clippers) and their top players (Kobe Bryant and Blake Griffin), so I am hopeful D and I can now converse on basketball.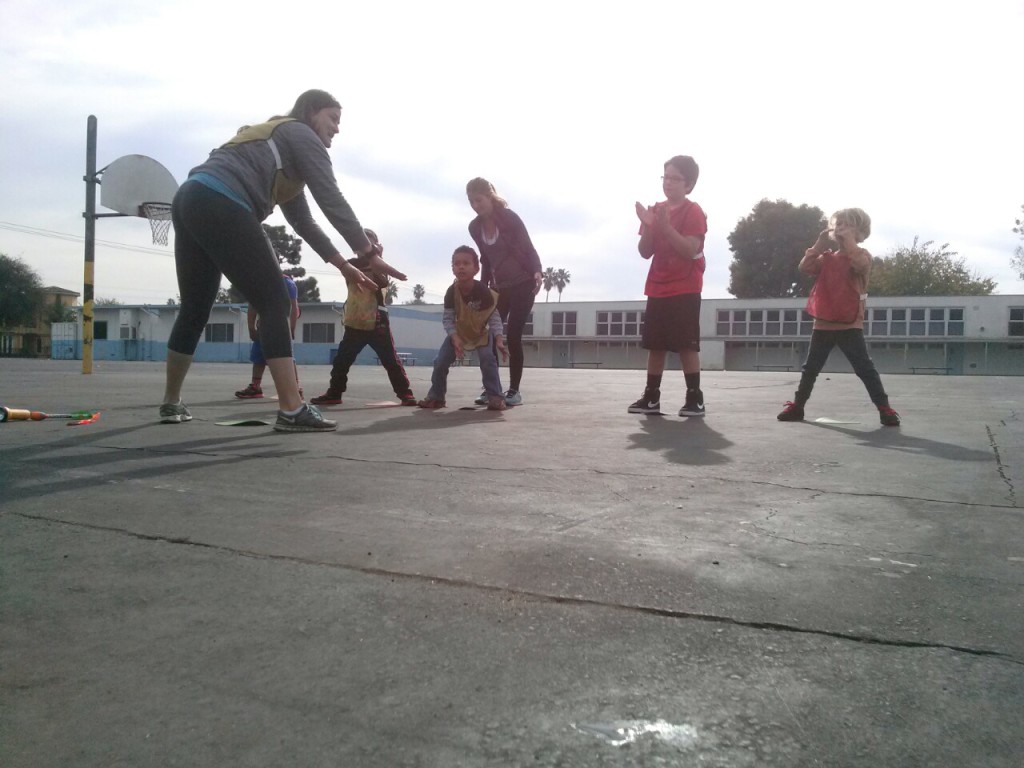 D learned the locations on a basketball court: center count, three-point line and free-throw line. And he ran back and forth from center court, the three-point line and free-throw line, just like I did as a kid.
He practiced dribbling the basketball. He made and caught bounce passes. He simulated shooting by throwing a ball over a volleyball net. And at the end of the first class he participated in a scrimmage.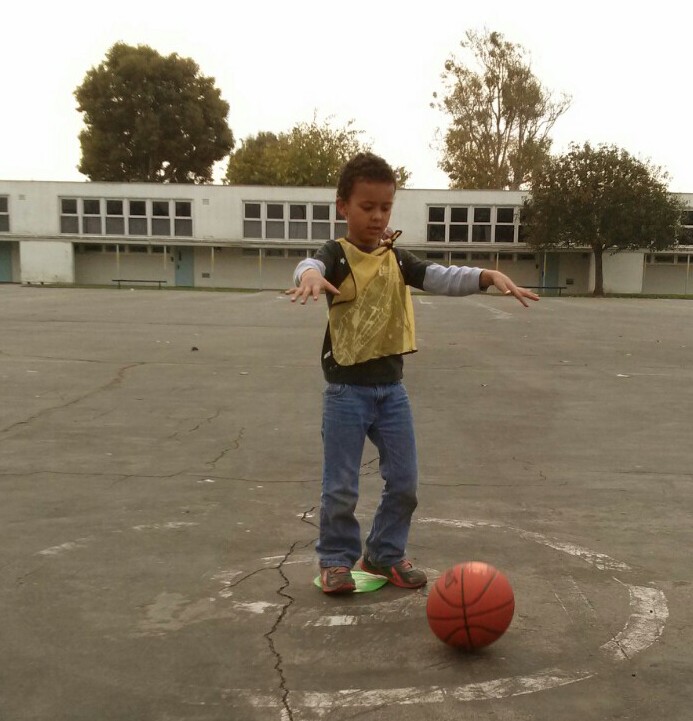 This was "Break it Down" Total Sports, and D loved it. The combination of learning basketball, mixed with toy breaks, made learning basketball less intimidating and fun.
Most of all, he was becoming more confident in his gross motor skills, enjoying the sense of achievement, and I could tell he liked being part of a group.
I shared with another dad that I'd mostly given up on my son playing sports. He made a good point: learning to play sports is always more fun with other kids.
That was evident.
D's first class ended with a full-court scrimmage in yellow and red jerseys with passes thrown, steals, baskets made, offense and defense, joy and confusion, and a pack of kids chasing the best dribbler.
Another dad suggested a hoop modification to enable more scoring: a dad with arms stretched out wide in circle, so I volunteered to be closer to my son's first basketball game.
Afterwards, when I asked if he liked his class, he said: "I liked it." I was hoping for a more nuanced response, but after he answered, he talked about his four new classmates.
This is the epiphany I had: you can accomplish any big task by breaking it into smaller parts. I'd forgotten the maxim about you eat an elephant: one bite at a time.