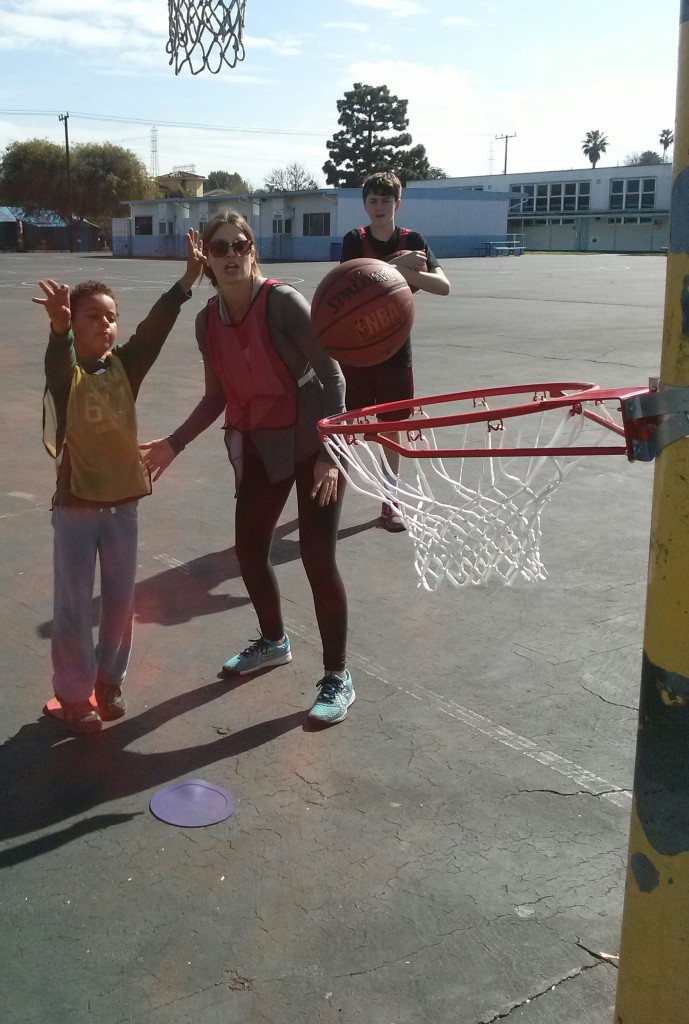 Educators call it the "hidden" curriculum.
As Lisa Mandeville puts it, "in education we call it the hidden curriculum, which is the intangibles—the friendships, relationships, and the good times—and we celebrate these first."
This is a good description for what D learned today in his "Break It Down" Total Sports class: friendships, relationships, and good times. The Intangibles.
And there was basketball, too.
But the intangibles were the most important.
D laughed when his classmates were shot with silly string. When his teacher shot a toy plane in the air, he chased it with his peers. He asked a toy brain questions and giggled with his classmates at its responses. He made silly comments into a megaphone.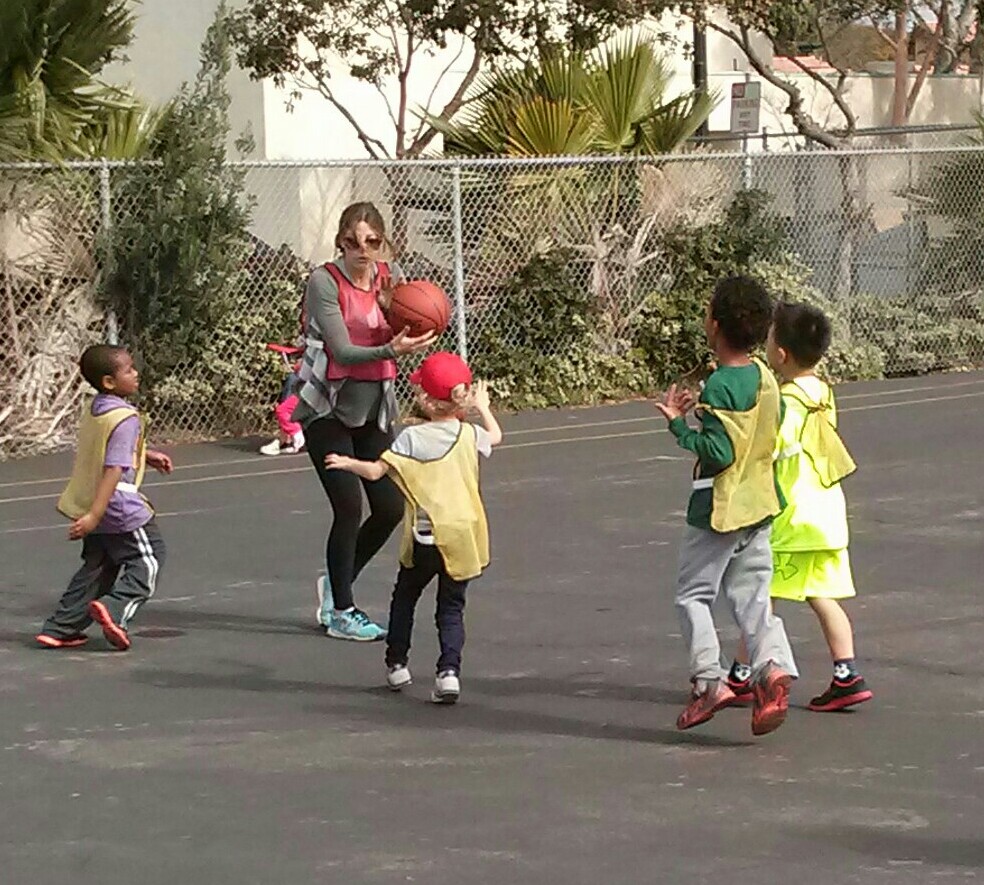 There was plenty of good times and, most of all, he was having fun as basketball took a back seat to the hidden curriculum.
As for basketball, he learned the Lakers' and Clippers' top players and placed their pictures under the right team logo. Now, he knows Kobe Bryant and Nick Young play for the Lakers and Chris Paul and Blake Griffin for the Clippers.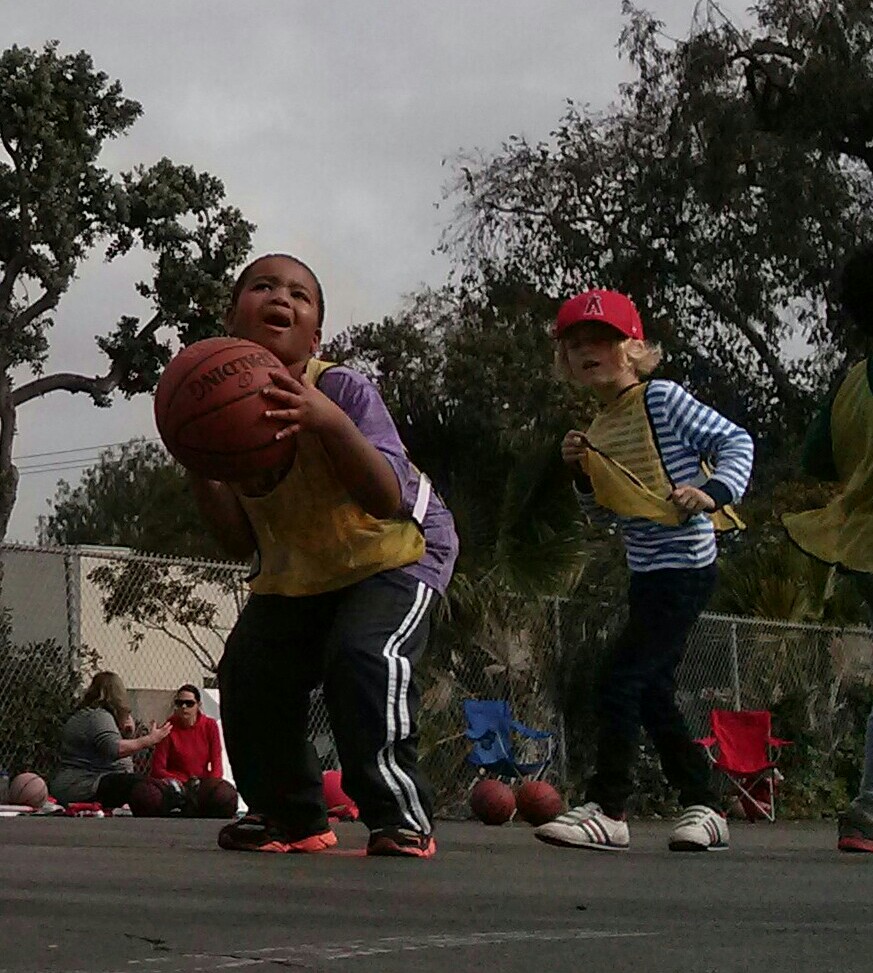 This basketball knowledge will hopefully be enough to create a desire to watch a little basketball with his dad. He was introduced to the concept of "guarding" an opponent.
His mind is more prone to pick up a helmet at Target and pretend to be a character from a Veggie Tales movie. Yet, as his teacher dribbled a ball, he slid left and right. Hands up. Mean-looking scowl on his face. Occasional bunny hops.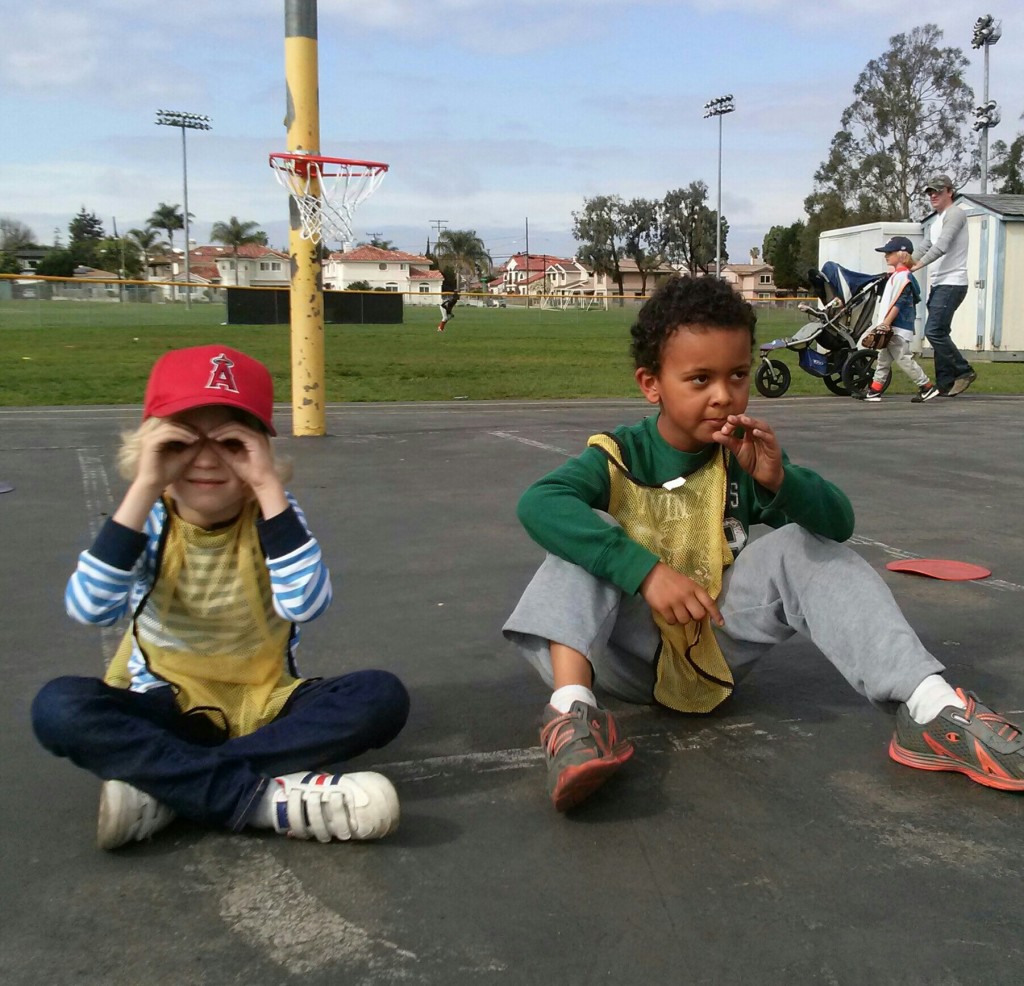 Impressive.
He practiced dribbling; he made and caught passes; he ran up and down the court in a scrimmage with his feet slightly kicked out to the side like the Scarecrow from the Wizard of Oz.
He learned what the idiom "shake it off" means when two kids collided into each other at half-court. He may never take to basketball the way I did as a kid. And that's okay with me.
I could play every day shoveling snow off the driveway, if necessary, to shoot baskets. Basketball was my sanctuary; ithe one place where a shy, quiet kid could feel at home.
But I'm glad D is finding a basketball court to be a sanctuary as well, a place where he can feel at home and make friends, even if he isn't into sports.