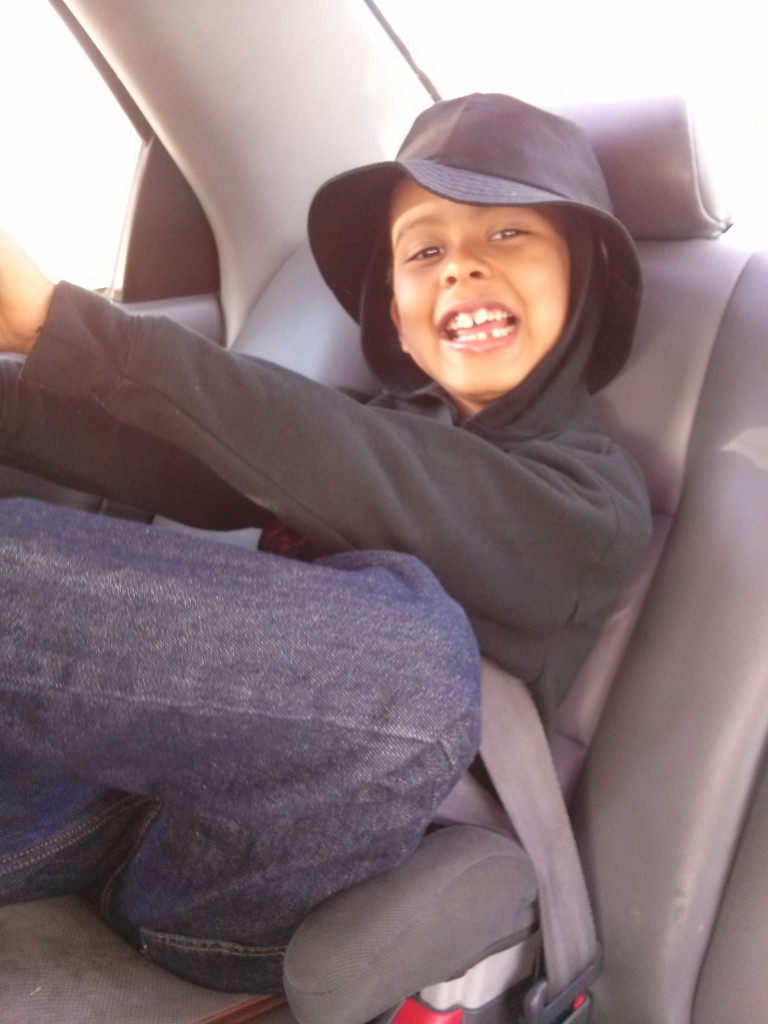 "Can I hear the God music?" he said.
We were on the way to his My Gym class, and I had slipped in a folk music CD, and D asked for the God music. I knew the CD he was talking about because we'd been listening to it for the past several weeks in the car.
"Let me look for it at the red light," I said.
So I searched through the CDs in the console between the front seats, but it was nowhere to be found. I felt an urge to find it because his request showed he was listening to the worship songs.
That meant he was thinking about God, and so I called the Wife and asked if she'd seen the CD. It was a Mother's day gift, but has been one of those gifts I've enjoyed more than her (I didn't buy it for this reason).
"It's in the console."
I looked again, and there it was mixed in with the other CDs. I slid it in the CD player and asked D what number he wanted to hear.
"Number one."
And then, as I began to sing, I heard him faintly singing in the backseat and the lingering difficulties from my day began to fade away.
I felt a lightness of spirit in my soul. We talked about random things on the way to his class, but my joy was knowing he wanted to hear the God music.
It revealed an awareness he has of God through the lyrics. And his singing…was it worship to God?
I should have known he was listening to the music. D can be in a room a conversation is taking place, and not seem to be listening, yet make a comment on something said.
And that's my hope with the God music–that he's been listening all the time.