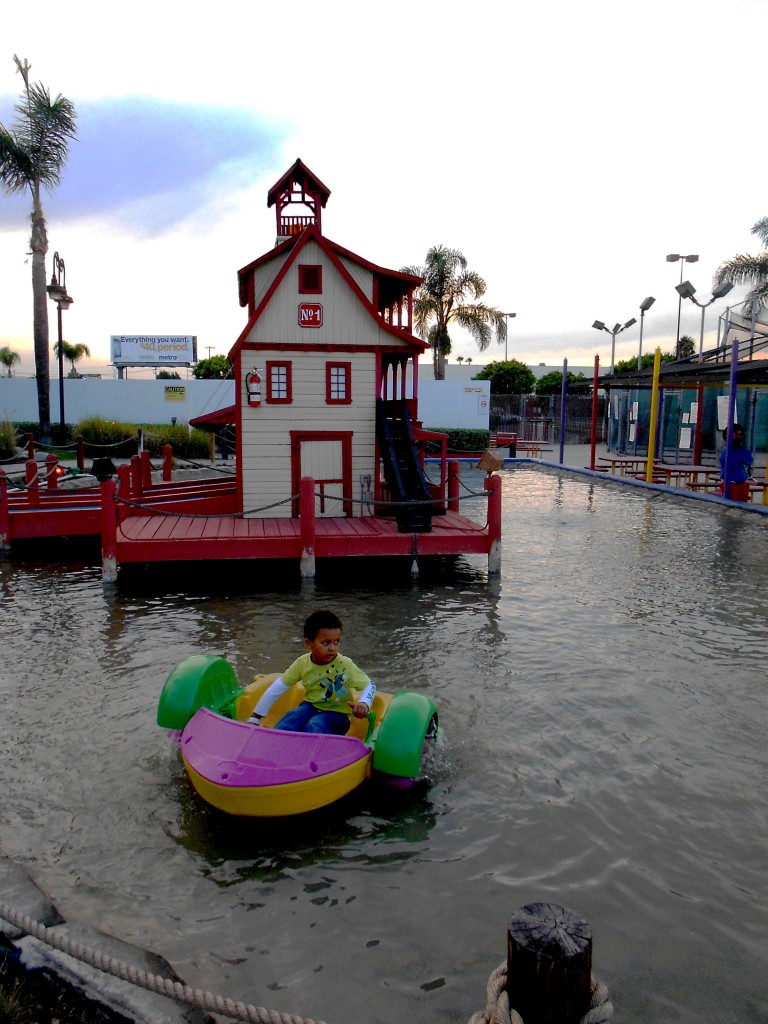 This was one of those "family outings" D and I should have taken together. Alone. Without L. I know it sounds wrong, but L and I were at opposite ends of the spectrum at Mulligan's Family Fun Center.
It was the perfect storm. As soon as we entered the door to the video arcade, D bounced around like a ping pong ball caught in a tornado, his sensory system thrown out of whack from the flashing images and beeping sounds.
I thought he just needed time to adapt to the environment, and he'd be fine.   Trying to intervene, in my estimation, might only trigger a meltdown. This is how I assessed the situation.
L demanded I calm D down immediately. I balked. She left to another room. A series of texts ensued. She retreated to the car. Her final text asked me, "What time do you want to be picked up?"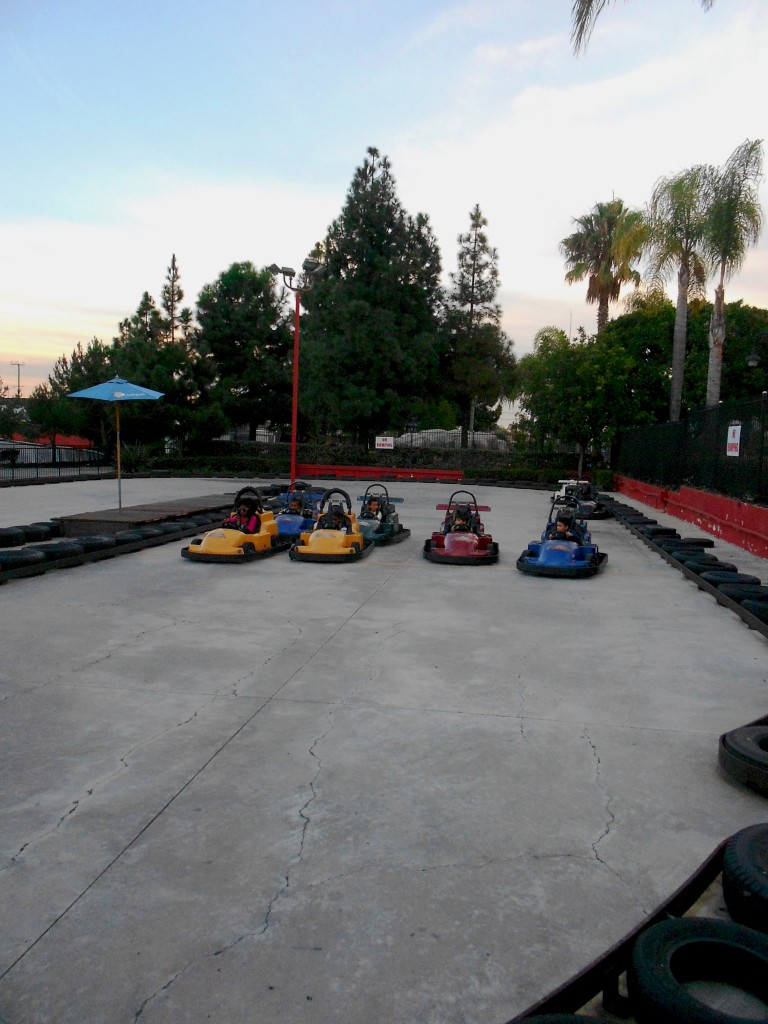 D and I were in a two-passenger go-cart when I received her final text. I buckled D in the passenger seat, the checkered flag went down, and my foot pressed down on the gas, the tension from the video arcade now in the rearview mirror of my memory.
D looked dazed on our second lap around the track. I asked him a question, and he didn't respond. He must have been on sensory overload from the vibration of the go-cart, so I eased my foot off the gas pedal as several go-carts whizzed by us.
I looked over at him as we rounded a turn on the track, and he still looked dazed. But I thought, D and I riding in a go-cart for the first time, and then he manned a "rookie" go-cart solo.
Kind of.
I assumed they would explain how to push the gas pedal–and I'm sure they did–so I didn't give D any instructions as we waited in line, and you know what they say about the word assume.
So when the other go-carts sped off, D's yellow go-cart remained at the starting line and a teen worker sat on the side of his cart and pushed the gas pedal for himas D steered the wheel.
His sensory system must have been so revved up from the go-cart and video arcade to focus on motor planning. This is what I think accounted for being unable to drive by himself.
(A year later, he drove a "rookie" cart again and with no help, flashing a huge smile and jerking the wheel right and left every time he passed by L and me.)
D also navigated a paddle boat, and we played eighteen holes of miniature golf. We skipped a few holes after D had trouble waiting and tore away like an escaped convict on the loose.
Still, we made it to the 18th hole.
I forgot all about L and our struggles after she left. This was our first family outing in a while as you can imagine why. Family fun is an oxymoron for us.
I don't know if this was an "all-is-lost" type of moment in our parenting D. We didn't talk about it when she picked us up, and I don't feel like I did anything wrong to apologize about.
I knew D would calm down once he adjusted to the video arcade, and I am okay with D stimming for a few minutes—and standing out–if this allows him to be himself.
However, this may be a setback in L and I finding harmony in our parenting, and I am second-guessing my decision, thinking it's possible to be right and wrong at the same time.
Right believing D would calm down. Wrong in not seeking to unite with L.