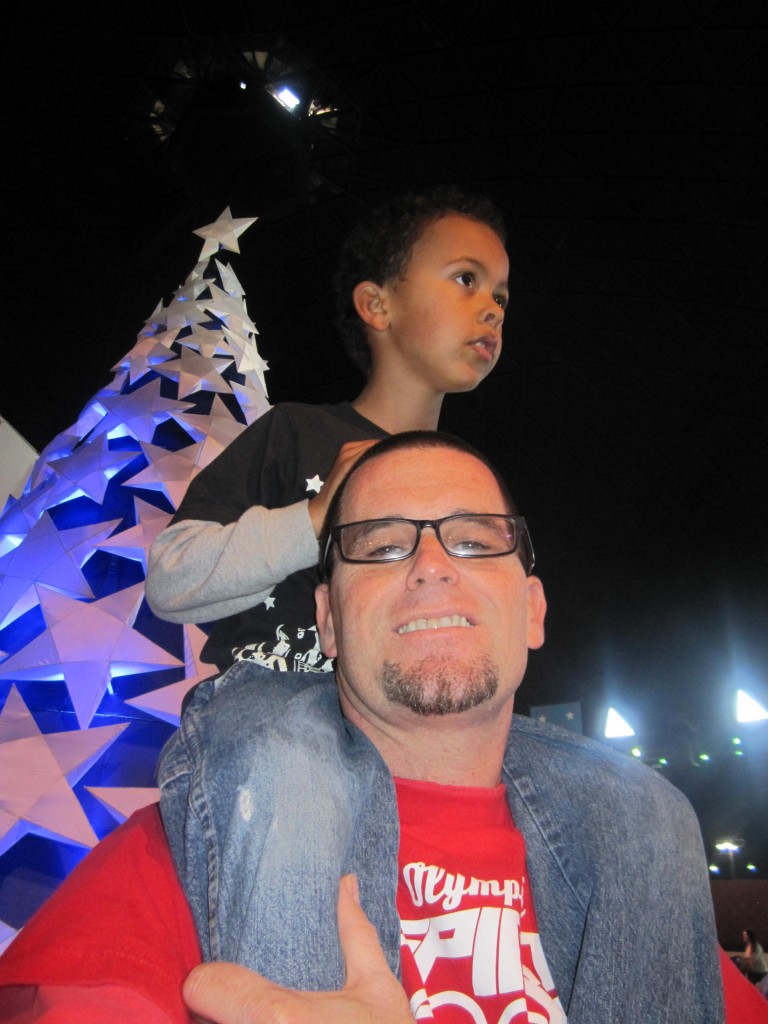 Our first visit to "Chill" at the Queen Mary a year ago lasted an hour and change. Just enough time to go ice tubing and ice skating. I tried to get the Wife to stay fifteen minutes longer. Ten. Five. To go on a few more ice tubing runs.
Trust me, I tried.
The Christmas goodies just had to cut and wrapped. Before our son's afternoon OT appointment. There was no changing her mind. No matter how hard I tried. Believe me, I tried, and she wasn't budging.
But an hour was enough to get D excited for a return visit, and this time we stayed longer, enjoying the Christmas spirit "Chill" oozes with from the festive holiday music and decorations galore.
One of the main attractions is the Ice Kingdom, a 13,000 square foot igloo with holiday-themed ice sculptures, and to keep them in a frozen state, the temperature inside is nine degrees.
The Wife lasted fifteen minutes last year inside the Ice Kingdom. I remember being upset when she mentioned leaving. But my fingers were too stiff to push the button on my camera, and I didn't oppose finding the nearest exit out of the cold.
The Ice Kingdom was the one of the few times we were in perfect unity during our visit; I'll spare the details of our stressful morning; but it was just difficult getting out of the house and something was out of sync between us on that day.
But what a difference one year or a different attitude can make!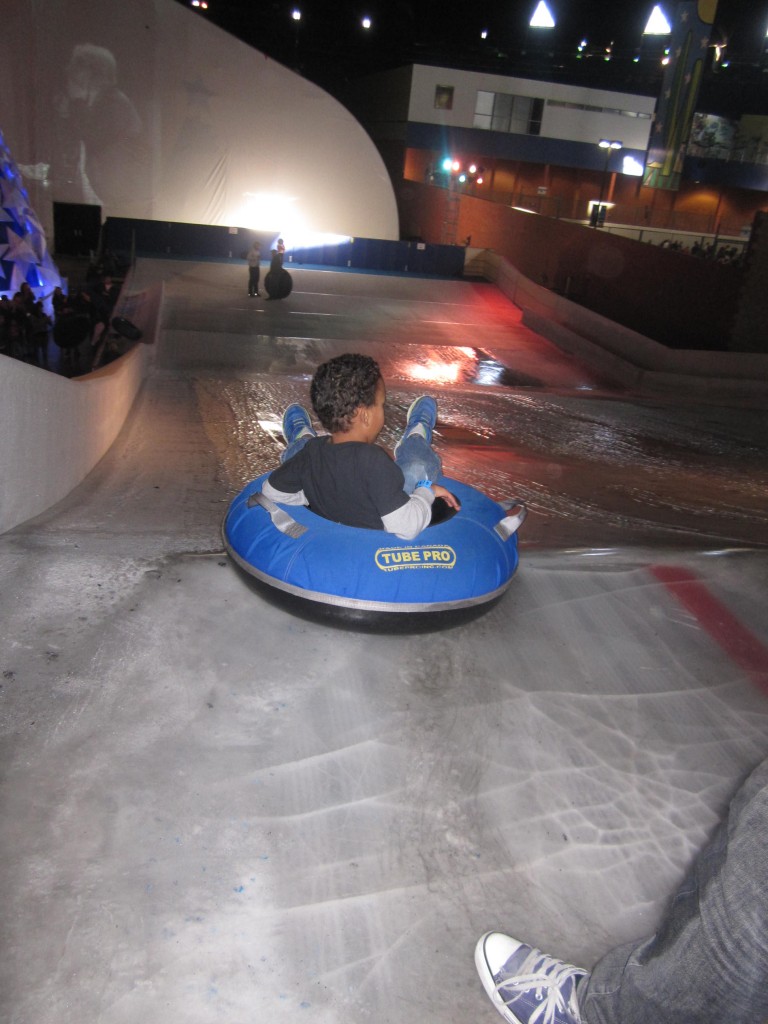 D's favorite thing to do at "Chill" is ice tubing. He loves the adrenalize buzz of going fast down the 100-foot ramp, and he even tried running up the ice tubing ramp. That's how excited he got while ice tubing.
I won't lie, the wait in line was around an hour (an indication of Chill's" growing popularity as an attraction), but it was a good thing since the main goal of D's occupational therapy has been regulating his body.
Waiting in line was good practice for D to regulate his body, and he did just fine. Really. Unless we count some mild hand flapping and smacking my head when D was on my shoulders to provide some proprioceptive input to his body.
Meanwhile, the Wife read a book and munched on popcorn in a nearby lounge. She's not the ice-tubing type, and even if she was the one relaxing with a book and I was stuck in line,  I was happy we were in one accord.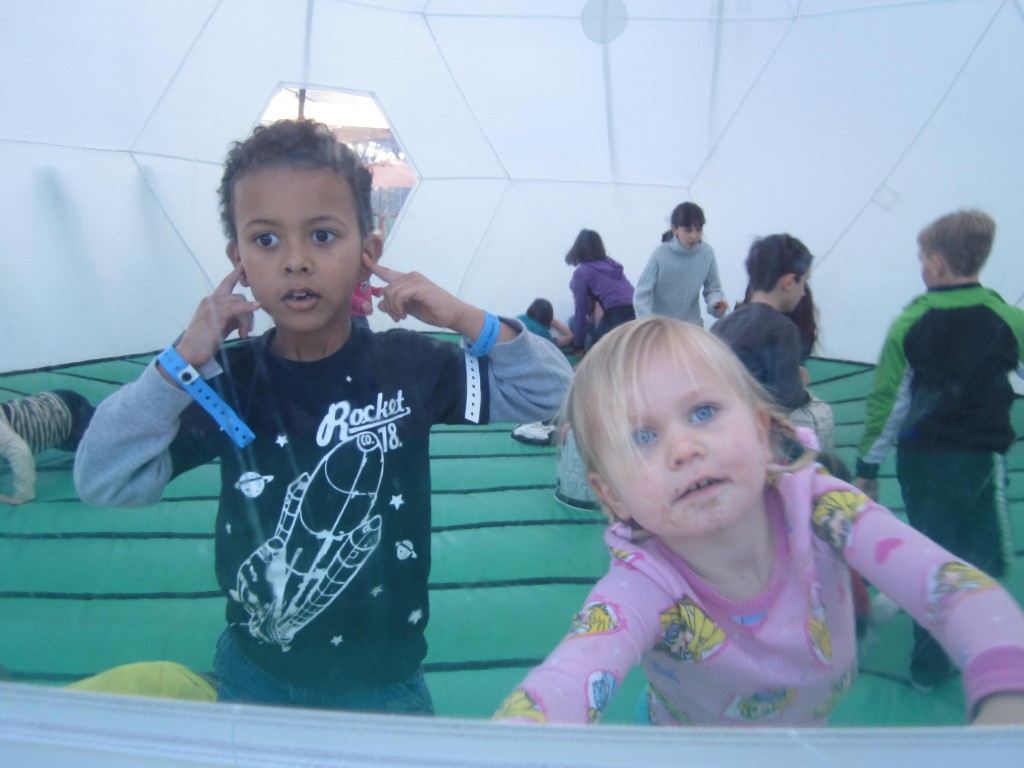 Next, we decided to brave the Ice Kingdom. The guy at the entrance joked not to lick the ice sculptures or our tongue would be theirs. I thought about repeating it to D, but I knew the Wife would, and of course she told him.
I'll just say this about the Ice Kingdom: it's cold and I prefer to look at art in around 70 degree temperature. People in the Midwest will say I'm spoiled, but I'm just biased that way.
My favorite part of the day was a huge Snow Globe jumper filled with bouncing, screaming kids, and I thought this would be a good sensory test for D, since his sensory system gets overstimulated by too much audio-visual input.
The Wife and I watched through a plastic window, and I loved seeing a blond-haired girl, maybe three, peering out the window in her pink pajamas with a chocolate-covered face.
D was standing next to her with his fingers in ears, drowning out the high-pitched squeals of joy and kids bouncing and falling all over the place in a euphoric giddiness.It was pure chaos in there.
I'm happy to say D passed the sensory test, and my only complaint for "Chill" was that D fell two weeks short of the age requirement (six) for riding the Bucking Reindeer.
But we'll be back next year!
Most importantly, we found the mysterious rhythm of enjoying time together as a family, sharing French Fries and just hanging out in the wonderful ambience of "Chill."
Thanks "Chill!"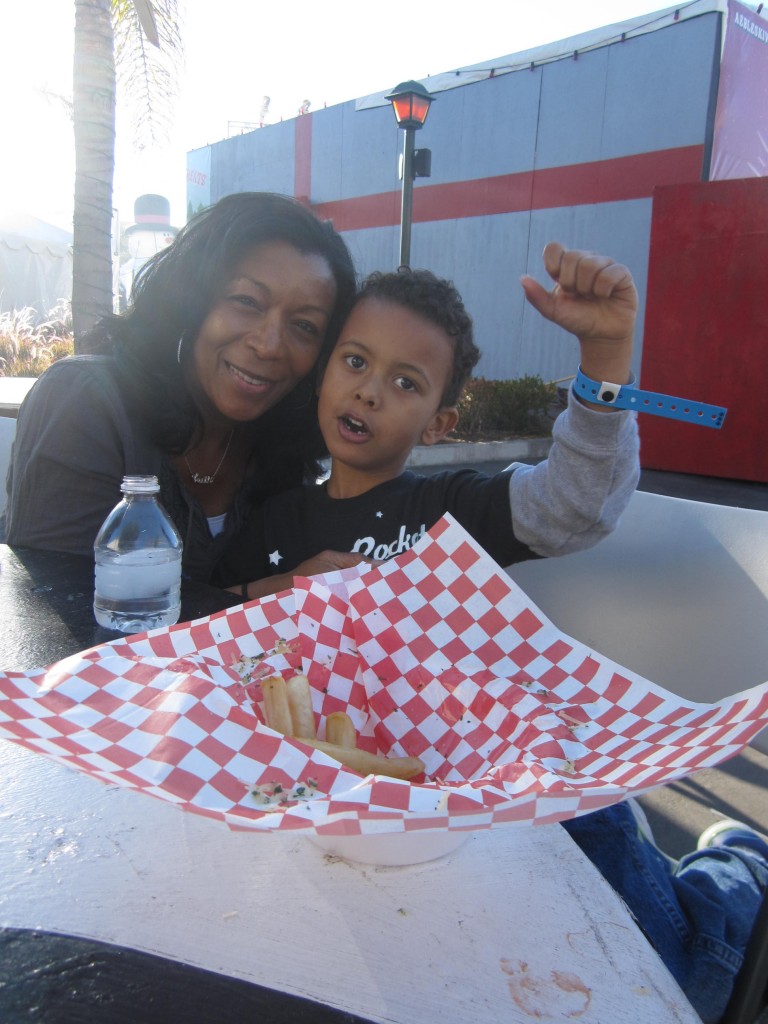 Full Disclosure: We enjoyed "Chill" compliments of the Queen Mary.  Thank you to the Queen Mary for tickets in exchange for this blog post.