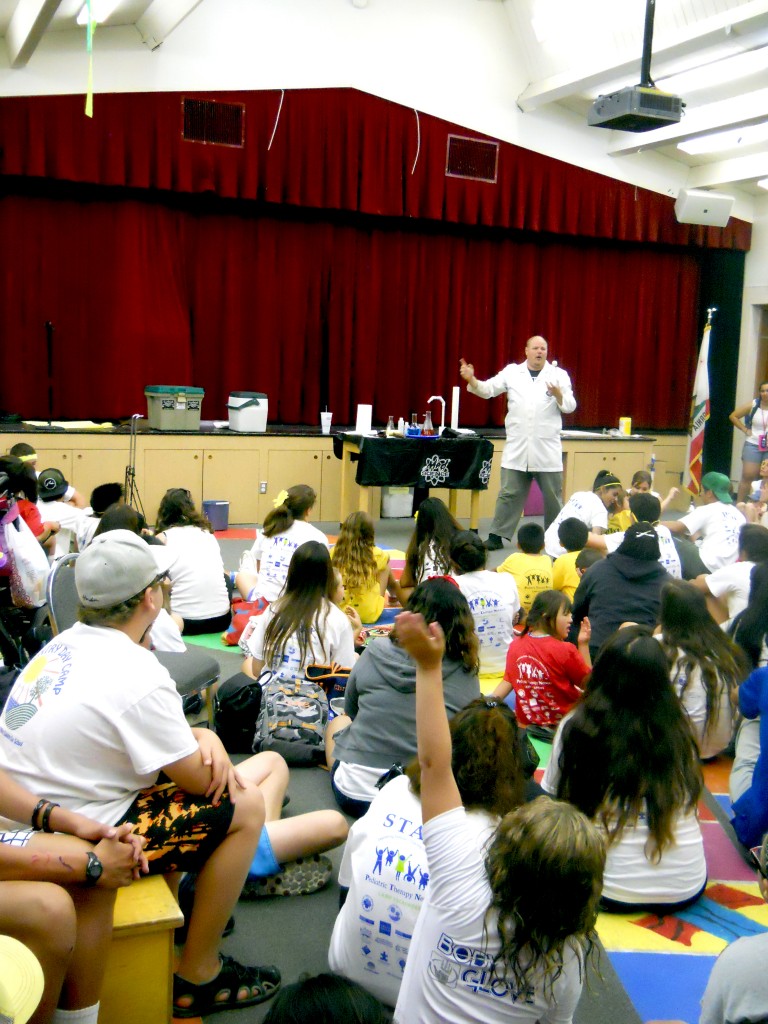 "I don't want to go to camp," D said between bites of oatmeal before Day Two of Camp Escapades. To which I responded, "You are an Orange Octopus. You will be missed by the Orange Octopuses."
"I am not an Orange Octopus," he fired back in a loud voice. "I am a boy."
I was confused: he either meant he was not a member of the Orange Octopus group or not a sea creature with eight arms. It was hard to tell exactly which he meant, but it was probably the latter since he is a literal thinker.
The main point is, he was experiencing a existential crisis, I think, between his preference the predictability of his favorite tv shows (Elmo, Grover, et al) at home to the unknown and unpredictable experiences at camp.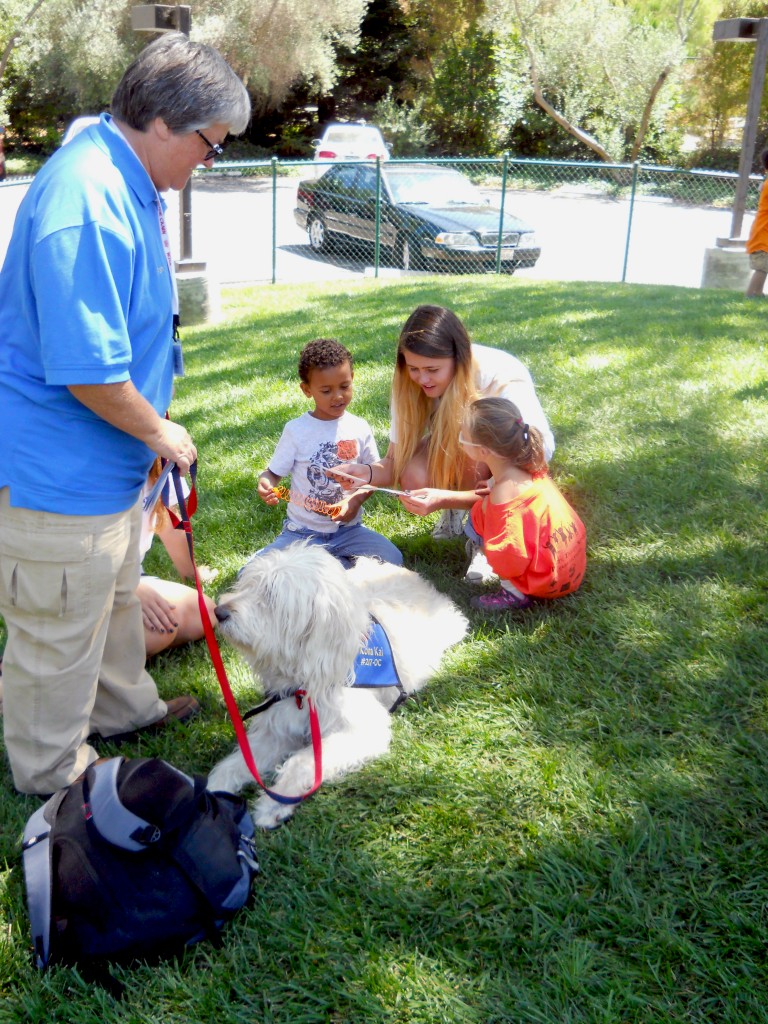 "A tornado has swooped up your t-shirt," I announced, grabbing it off the sofa.  "All Orange Octopuses are putting on their orange t-shirts." I spun his orange camp t-shirt over my head like a helicopter blade. He laughed as I pulled it over his head.
"All Orange Octopuses are putting on their underwear," I continued, making a propeller out of his underwear. "All Orange Octopuses must report to Camp Escapades in their underwear…and shorts."
This is how socks, shoes, shirt, underwear and pants made it on, teeth brushed, and we made it to Camp Escapades by the 9:30 start time.
Once at camp, I made like a fly on the wall (30 feet away) as D listened to a Mad Scientist in a white lab coat explain how to make toilet paper disappear by fire. I watched as he joined in a water gun fight with his the Orange Octopuses and got his t-shirt soaked. And our paths crossed as he pet a therapy dog and bunny. But he was busy listening–and petting–therapy pets to pay attention to me.
A good sign. He was becoming independent.
He merged with the Orange Octopuses, Yellow Ducks, Purple Penguins, Blue Whales, and Red Robins and navigated the sensory and social demands of summer camp. He became part of the whole and embraced following the camp schedule better than I expected.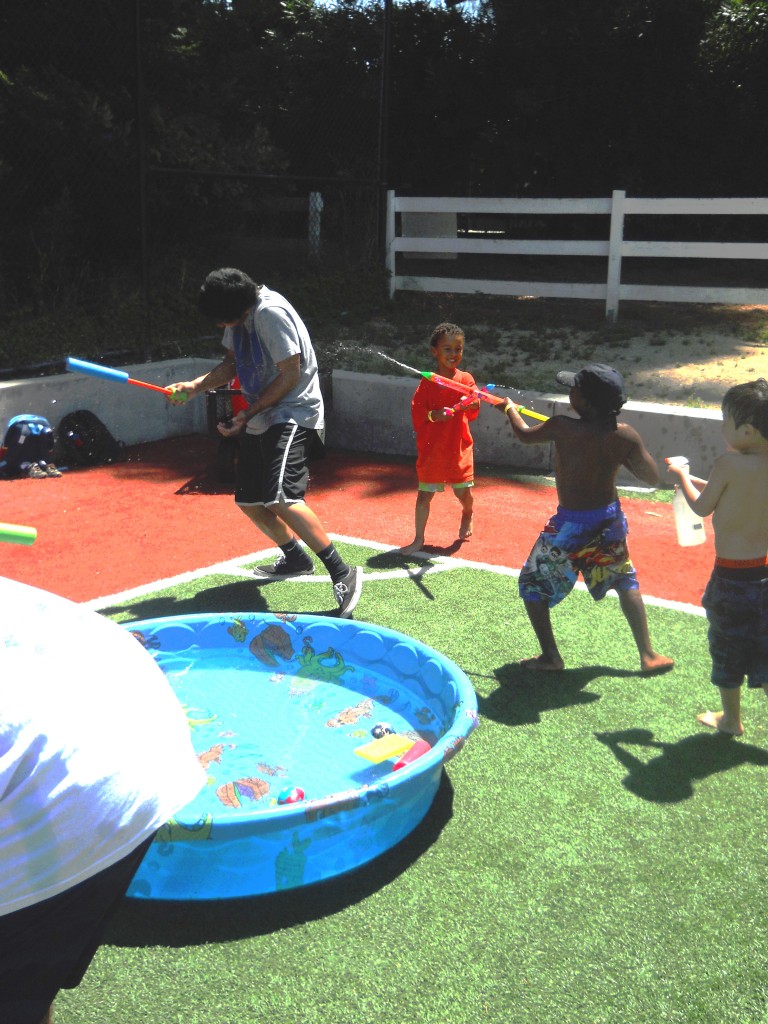 He sat in a full gymnasium, engaging in give-and-take conversation with his teenage buddy, hanging onto every word of the Mad Scientist. He watched two Orange Octopuses chase his buddy with water guns, and when he was ready, he joined the water fight.
He listened with a fellow Orange Octopus as her buddy read information about Kona Kai, a therapy dog. He was having fun, and as I observed him in my role as dad blogger, these famous lines by William Shakespeare came to mind: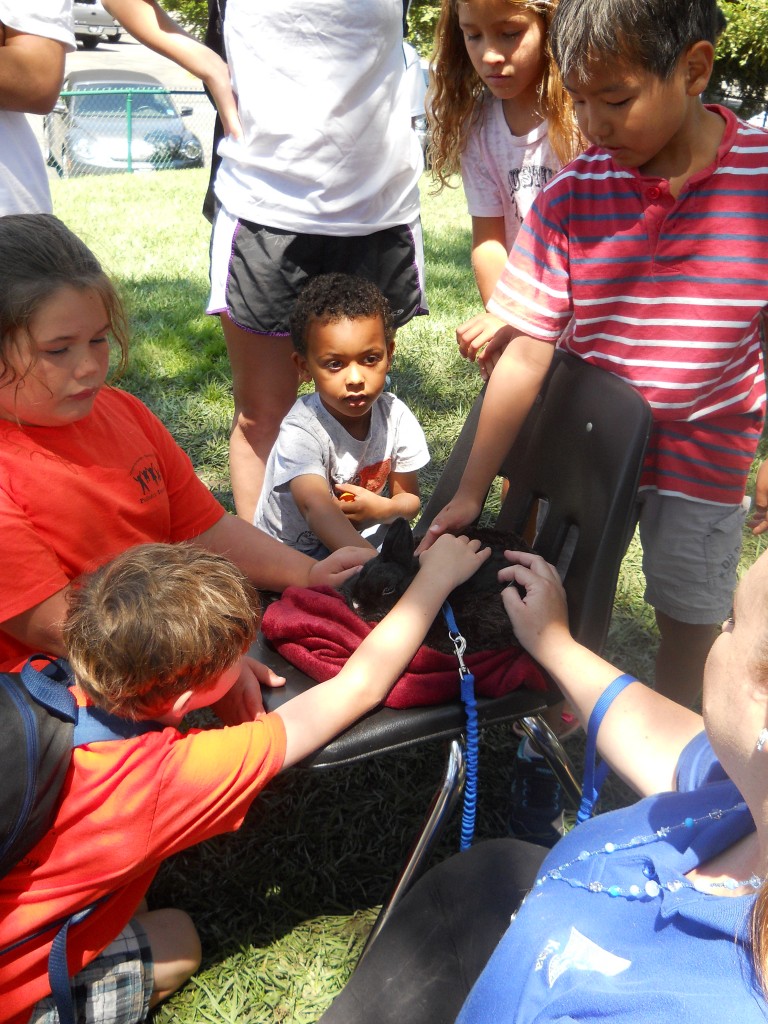 "To be, or not to be—that is the question:
Whether 'tis nobler in the mind to suffer
The slings and arrows of outrageous fortune
Or to take up arms against a sea of troubles
And by opposing end them."
It was clear to me D had chosen take up arms agains his fears and worries from the beginning of the day and conquered them by bravely facing the "slings and arrows" of his day.
I was proud how he adapted to the camp schedule. Most parents may take this for granted, but making through his second day of camp and thriving was a huge accomplishment.