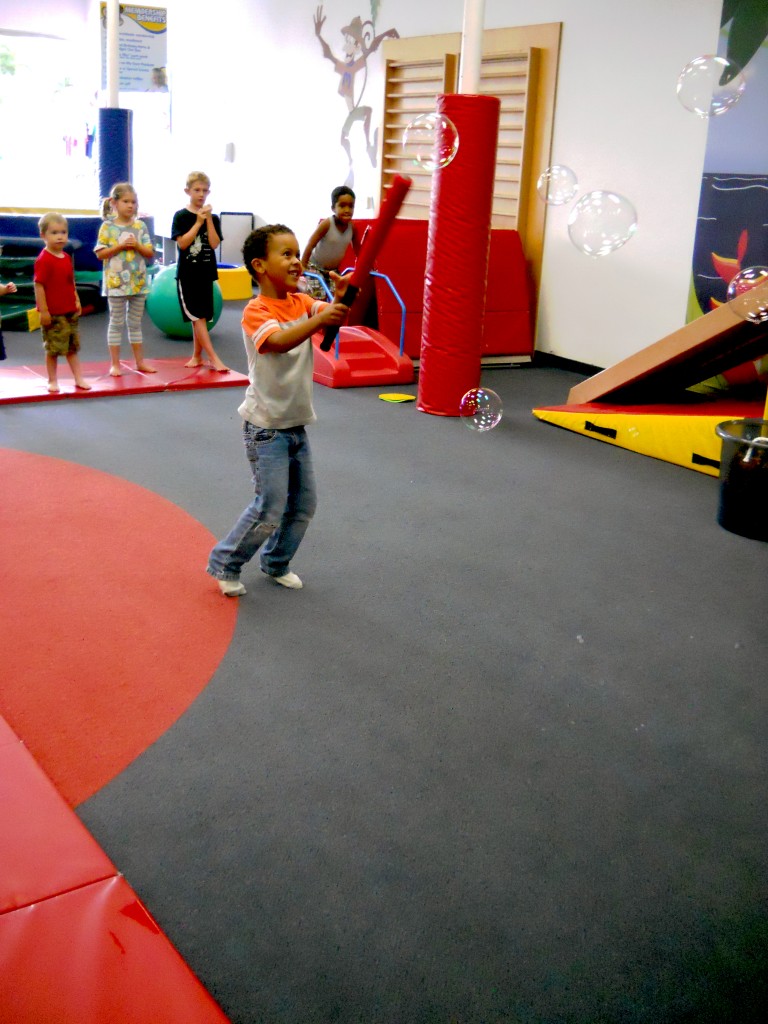 The final day of D's All-Star Sports class was a breakthrough for D and me. I dropped D off and walked out the door. Just like every other parent had done every day of the week.
Except this was a first for me. I felt my support would help D stay with his class, but D had discovered he could get my attention by running off, so my presence was more of hinderance.
D's teacher imparted this pearl of wisdom the day before his final day of camp, and I wish he'd said it much sooner: "If you leave him alone, he will eventually come back."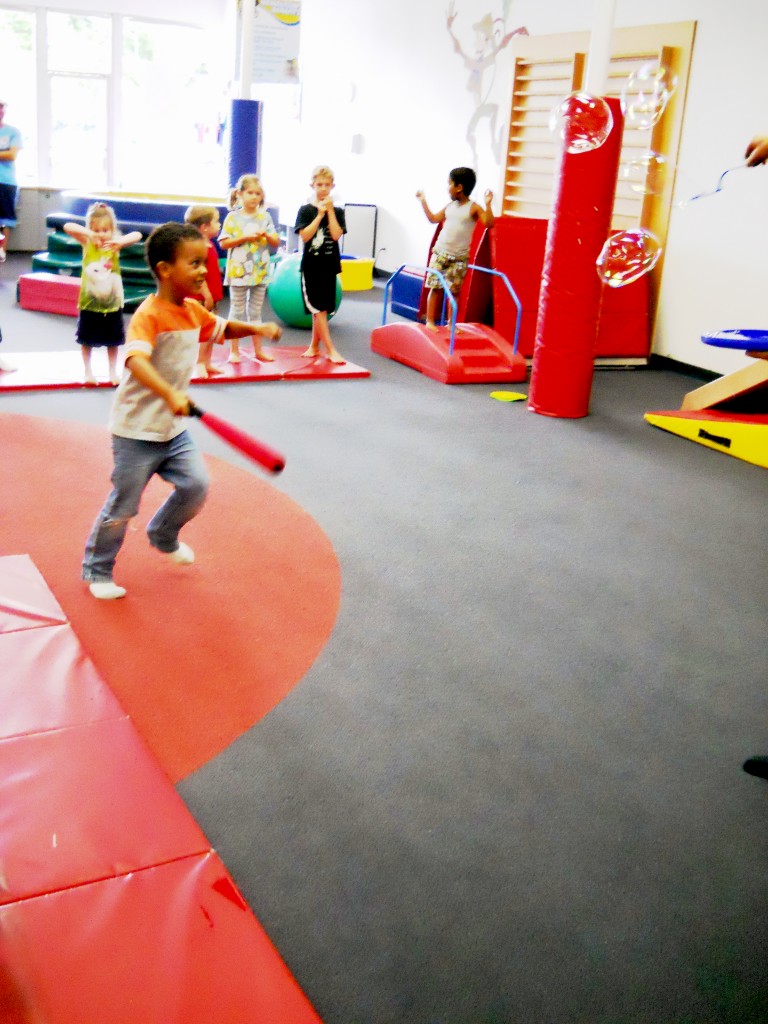 So I beat it. Scrammed. Bounced. Split. I went to the cafe next door and drank a cup of coffee. And I let D's teachers deal with his behavior and allowed D to find his wings of independence.
I'm sure the next ten to fifteen years will be a continuous process of letting go and, believe me, it felt good, and I know it was long overdue.
D was running and swatting a foam baseball bat at gigantic bubbles when I came back at the end of class. He was clearly loving this form of baseball.
His swing was more aggressiven yjan earlier in the week. He kept his eye on the bubbles, and in a breakthrough for him, he was staying with his class.
The report from his teacher was good. He only ran off only a few times. So we both had a breakthrough on his final day. D for staying with his class and me for leaving his class.