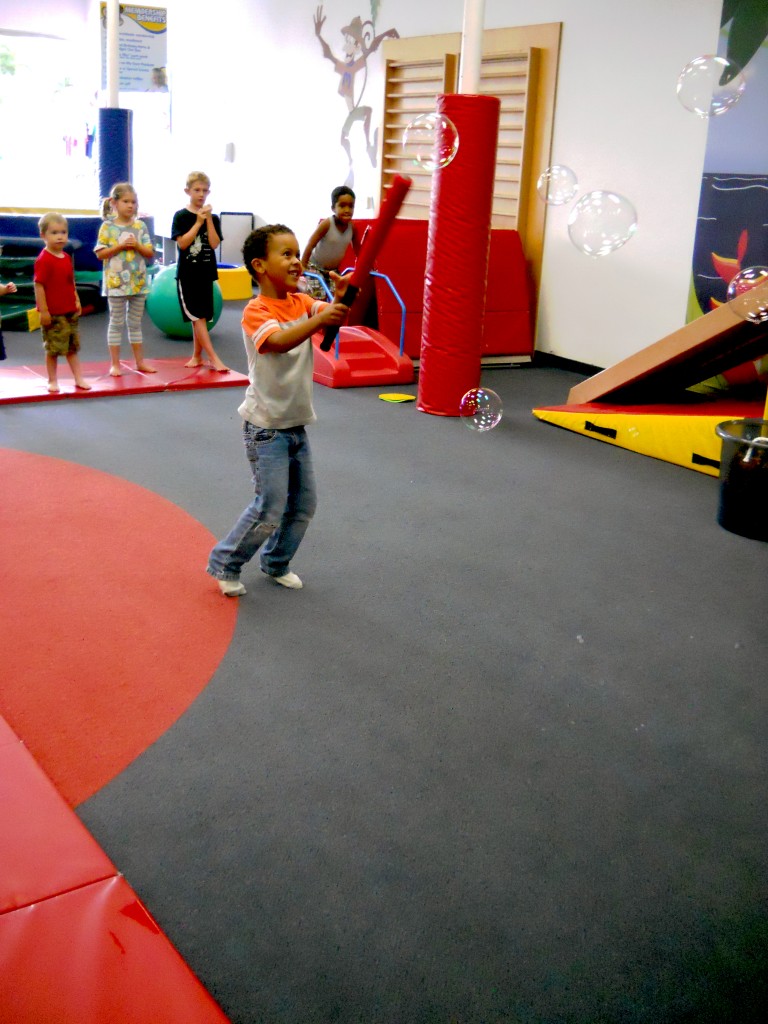 The final day of D's All-Star Sports class was a breakthrough for D and me. I dropped him off and walked out the door. Just like every other parent had done every day of the week.
This was a first for me. I felt my support would help D stay with his class, but he had discovered he could get my attention by running off, so my presence had become a hindrance.
D's teacher imparted this pearl of wisdom on the day before his last day of camp, and I wish he had told me this much sooner: "If you leave him alone, he will eventually come back."
It sounded like a derivative of the ultimate quandary in a male-female relationship: "If you love someone, set the free. If they come back, they are yours. If they don't, they never were."
I figured D's teacher must have learned this principle from watching many kids wander off from class, and then return to class on their own initiative when they are ready.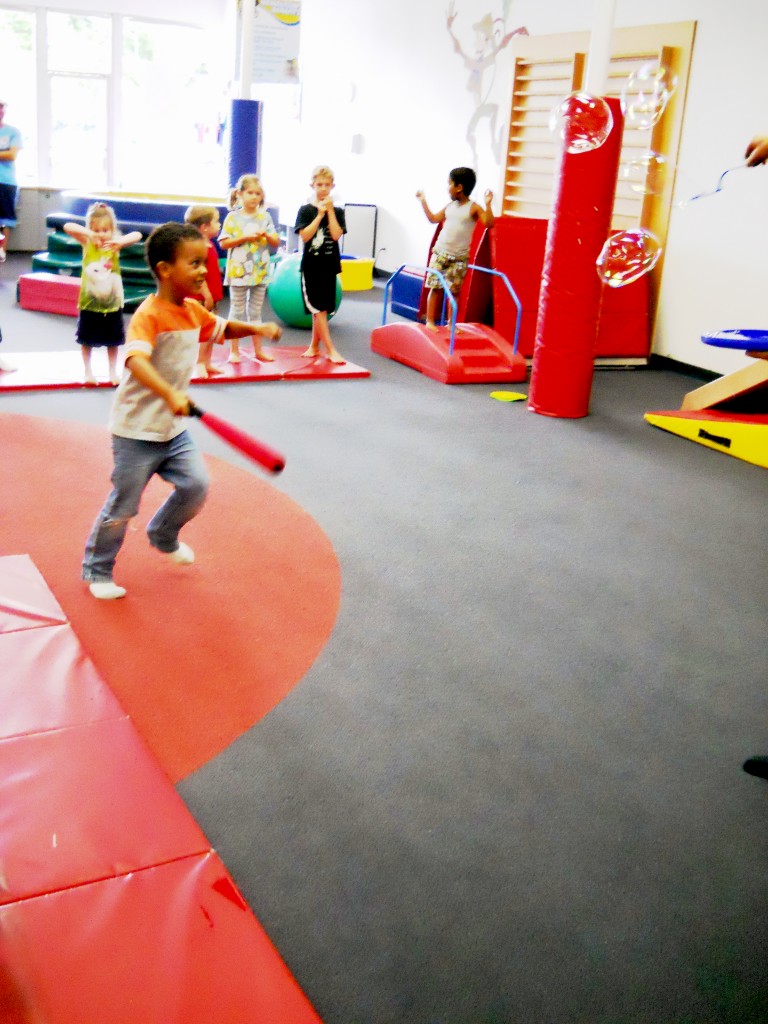 So I beat it. I scrammed. I bounced. I beat it. I went to the coffee shop next door. I enjoyed a cup of coffee and read a book. And I let D's teachers to deal with his behavior and allowed D to test his wings of independence.
I'm sure the next five to ten years will be a continuous process of learning to let go and, believe me, letting go felt like a cool breeze on a hot day, and I know it was long overdue on my part.
When I came to pick D up, he was running and swatting a foam baseball bat at gigantic bubbles and loving this form of baseball, and I have no doubt that he would be an perennial all-star if this were a brand of baseball.
His swing looked more aggressive than earlier in the week. He kept his eye focused on the bubbles, and in a breakthrough for him, he was not running off continuously from class.
His teacher's report was good: He ran off only a few times and returned on his own. So we both had a breakthrough on the final day of his All-Star Sports class: D for staying with his class and me for leaving his class.