---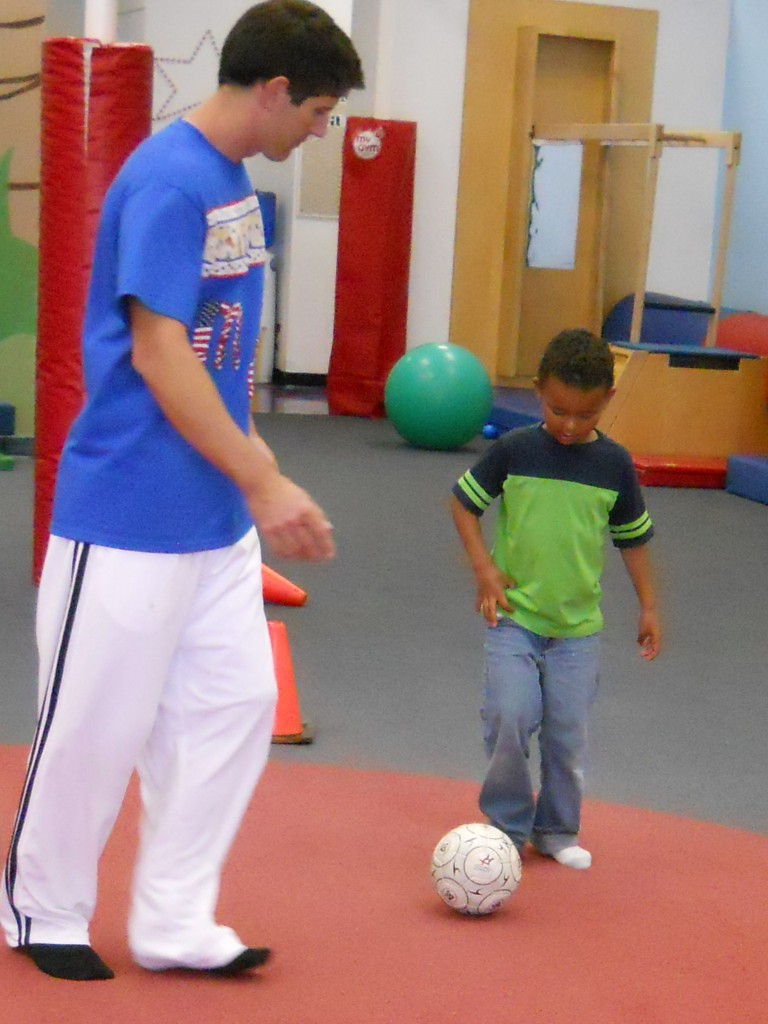 There is a name for it in "recovery" when you do the same thing over and over and expect different results. I know it well from attending a weekly recovery group. We call it insanity.
I never thought this principle would apply to D's All-Star Sports class. But it did. Big time. Actually, it related to my repeated failure to make D stay with his class and not run off.
D was supposed to be learning the fundamentals of soccer. But he was more interested in climbing the play structures along the walls than waiting his turn in line to kick a soccer ball.
His class turned into a cat-and-mouse game of D leaving his class and me pursuing him, telling him to stay with his class, and D running off and me pursuing him to stay with his class.
This fact alluded me at the time, but every time I followed D when he ran off from class, I was reinforcing his behavior by giving him attention, even if it was to get him to return to class.
I felt like Sisyphus who was assigned by the Greek gods to roll a giant rock to the top of a mountain only to watch it roll back to the bottom every time he reached the summit as punishment.